AOC and Carolyn Maloney use Met Gala to send a political message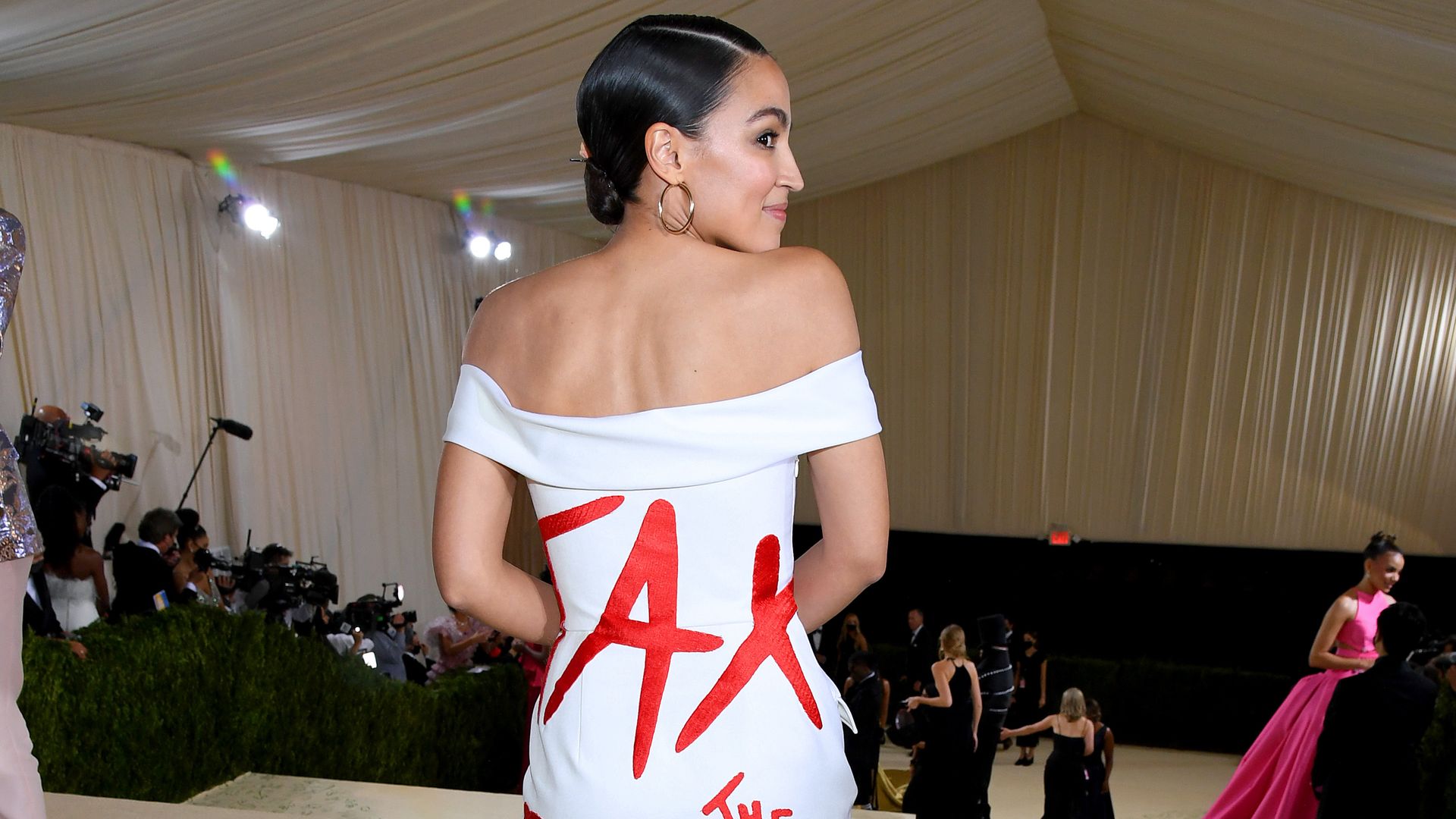 New York City's Met Gala returned on Monday night, with Reps. Alexandria Ocasio-Cortez and Carolyn Maloney among the attendees marking the comeback of the pandemic-delayed, star-studded fashion event with striking political statements.
The big picture: Ocasio-Cortez displayed the slogan "tax the rich" on the back of her white dress by Brother Vellies. Fellow Democratic New York lawmaker Carolyn Maloney wore a gown displaying the purple, white and gold colors of the suffrage movement, with sashes stating "equal rights for women."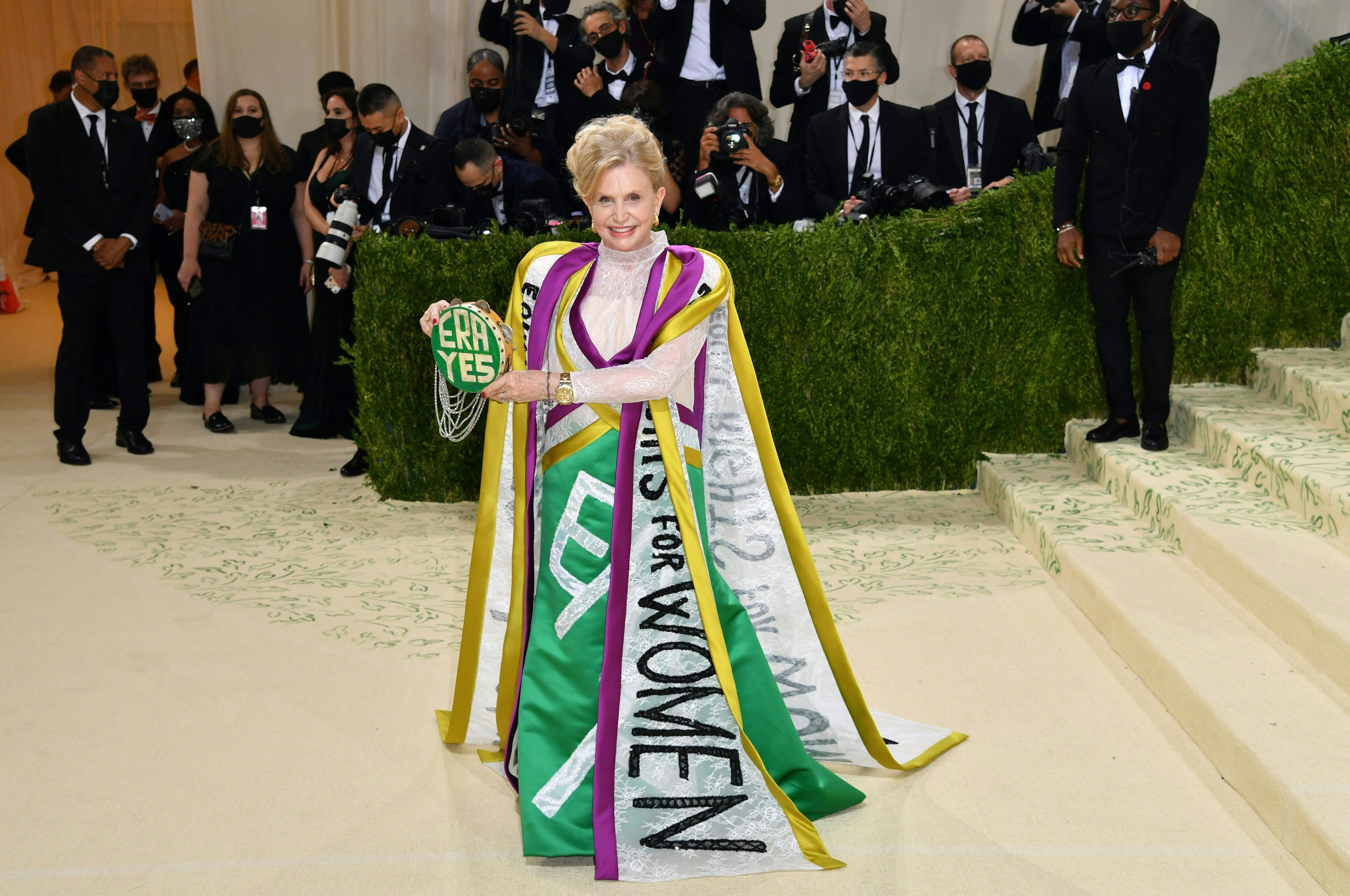 Ocasio-Cortez said her gown was about "having a real conversation about fairness and equity in our system, and I think this conversation is particularly relevant as we debate ... the budget and reconciliation bill," per AP.
Filmmaker Ava DuVernay told AP her Prada black gown "interpreted American independence, which is the theme," as a celebration of Black excellence.
Go deeper