1 in 5 Latino households had to skip meals in 2020, report finds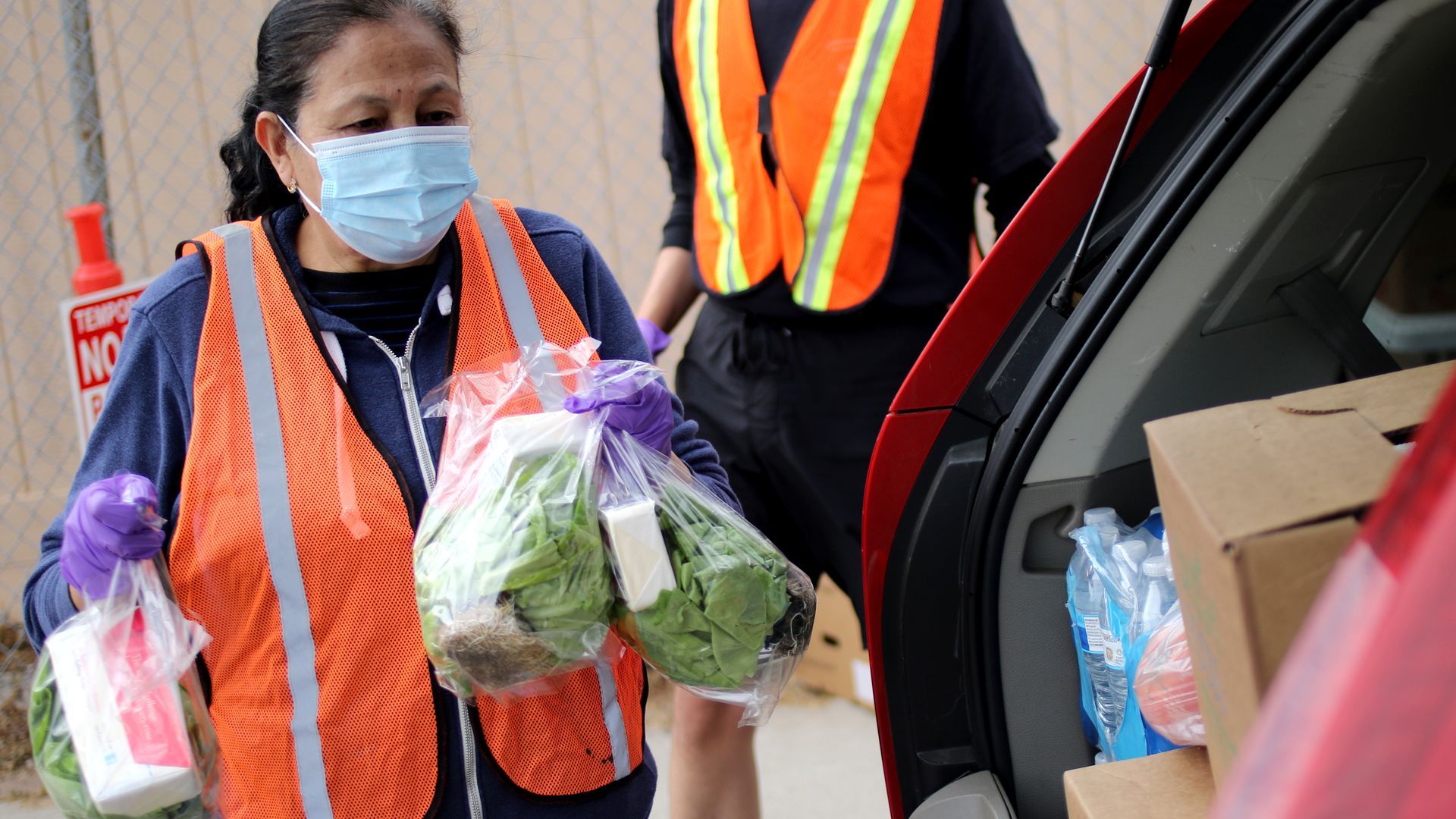 One in five Latino households with children in the U.S. had to skip meals during 2020, according to data from the U.S. Department of Agriculture.
State of play: Latino and Black households were more likely not to have enough to eat during 2020 than they were in 2019, per USDA's annual Household Food Security report.
Food insecurity, the lack of consistent and dependable access to enough meals, also rose for Hispanic individuals without children.
However, the report states food insecurity overall in the U.S. and for white non-Hispanic households remained steady compared to 2019 levels, to a large extent because of federal aid and food banks.
Of note: Latino and Latina workers are more likely to depend on jobs in the hospitality and other industries that were greatly affected by the pandemic, leaving many unemployed and unable to afford some meals.
In metropolitan areas like D.C. many of the Latinos who visited food banks were still employed, yet unable because of expenses to get enough food on the table.
The end of pandemic unemployment benefits last week could mean more Hispanic people in the U.S. will need food banks.
Get more news that matters about Latinos in the hemisphere, delivered right to your inbox on Tuesdays and Thursdays. Sign up for the Axios Latino newsletter.
Go deeper