Evan Osnos' new book explores the origins of America's fury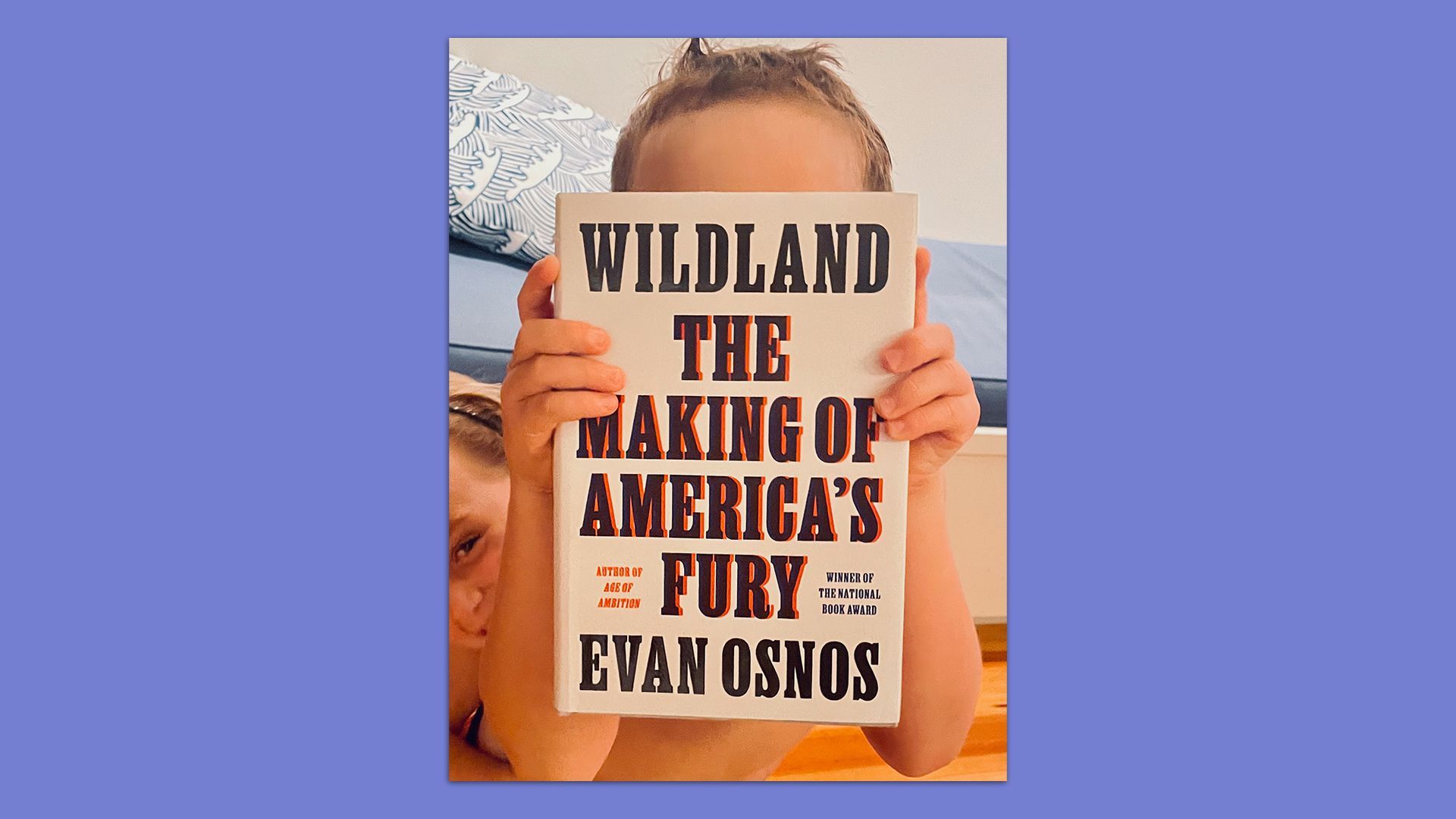 One of the books of the year ... "Wildland," by The New Yorker's Evan Osnos, draws the backstory to America's rage through deep reporting and "thousands of hours of conversations" in three places he lived before D.C.:
Greenwich, where he grew up ... Clarksburg, W.Va., where he was a young photog for The Exponent Telegram ... and Chicago, where he was a metro reporter for The Tribune before becoming Beijing correspondent.
"This book is the story of a crucible, a period bounded by two assaults on the country's sense of itself" — 9/11 and 1/6, Osnos writes.
"Reporting this book spanned six years, 10,172 miles, and the arrival of two kids," Evan tells me.
The moment I knew I had to write this book was August 6, 2015 — the night of the first Republican presidential debate, which I watched at the home of some Trump supporters in Ohio. The host was drinking from a coffee cup with a swastika on it. I had absolutely no expectation that Trump would win, but I decided that a pre-history of Trump would be vitally necessary someday, to understand how he became remotely possible in American politics.
After Trump won, Osnos realized that the best way to write about that era in Washington "was by getting outside of it, by documenting how he was reverberating through this country":
I had no idea when the book would end. But standing at the foot of the Capitol on Jan. 6, reporting for The New Yorker, I knew this project had reached its conclusion. In the book, I write of that moment: "The scene unfolding at the Capitol was like an inferno powered by the cynicism, unreason, and deception in U.S. politics.
Go deeper