Updated Sep 12, 2021 -

World
North Korea says it successfully tested "strategic" cruise missiles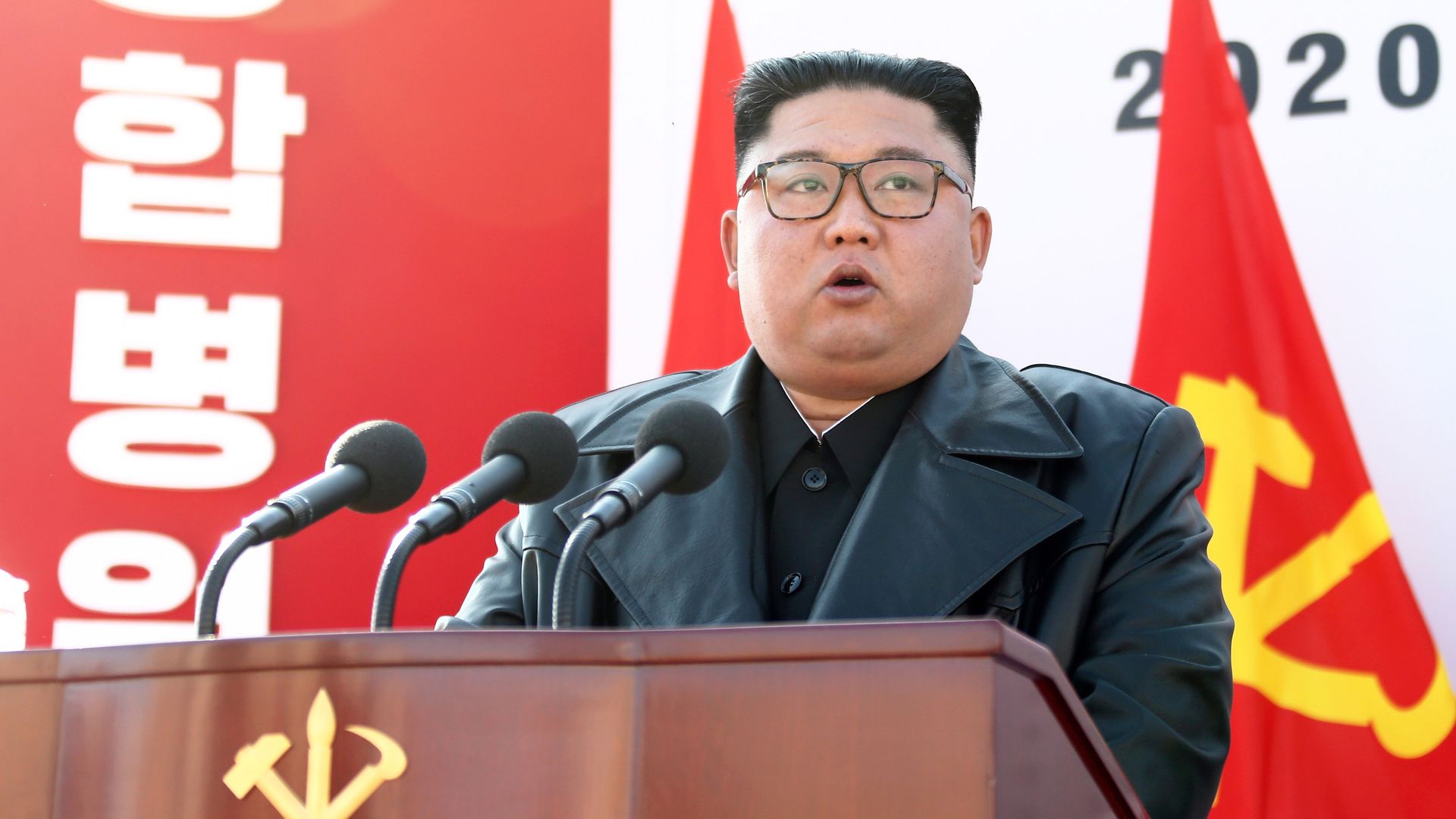 North Korean officials claim to have successfully test-fired new long-range cruise missiles over the weekend.
Why it matters: The new claims made via the state-run KCNA news agency are that it now has "a strategic weapon of great significance" that traveled some 930 miles to hit targets and then land in the sea on Saturday and Sunday.
Ankit Panda, a senior fellow at the U.S.-based Carnegie Endowment for International Peace, told Reuters this would be "the first cruise missile in North Korea to be explicitly designated a 'strategic' role" and that such a reference was "a common euphemism for nuclear-capable system."
The reported launch highlights Pyongyang's "continuing focus on developing its military program and the threats that poses to its neighbors and the international community," per a statement from the U.S. Indo-Pacific Command.
The big picture: Negotiations between Washington and Pyongyang on the denuclearization of North Korea have stalled since a second summit between then-President Trump and North Korean leader Kim Jong Un ended without a deal in 2019.
The United Nations' International Atomic Energy Agency said last month that North Korea appeared to have resumed operations at a key nuclear reactor that's believed to produce fuel for nuclear weapons.
The U.S. Indo-Pacific Command said that it's monitoring the situation following the launch reports and "consulting closely with our allies."
South Korea's military said it's analyzing the launches in cooperation with the U.S.
Editor's note: This article has been updated with new details throughout.
Go deeper