Kinzinger: Blinken must accept some blame for Afghanistan crisis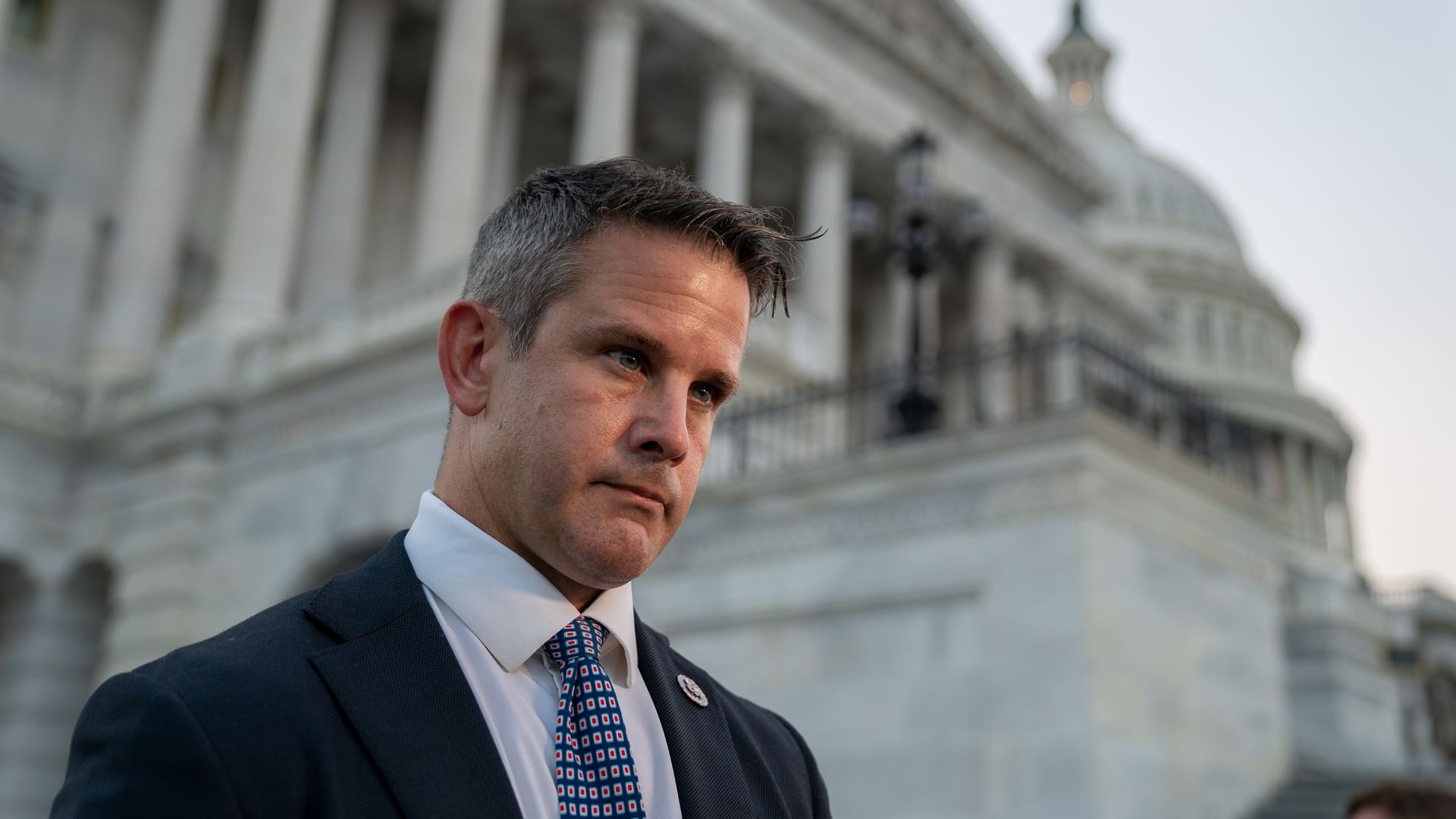 Rep. Adam Kinzinger (R-Ill.) told CBS News on Sunday "a lot of people bear blame" for the chaotic U.S. troop withdrawal from Afghanistan, "and the secretary of State is one of these."
Why it matters: Secretary of State Antony Blinken is due to testify before Congress this week, including the House Foreign Affairs Committee, on which Kinzinger serves.
Republicans see Blinken testifying in the House on Monday and in the Senate on Tuesday as a chance to confront a top-ranking Biden official on the Afghanistan crisis, per Axios' Jonathan Swan and Zachary Basu.
What he's saying: "It would be nice — and keep in mind, even under the prior president I would say this exact thing — for some people to just take responsibility," Kinzinger told CBS' "Face the Nation," stressing that he's against "armchair quarterbacking."
In Blinken's case, an order should have been given to "enter a defensive posture and get everybody out" when the Afghan military began to collapse, Kinzinger said.
The other side: Blinken has previously defended the Biden administration's handling of the U.S. troop withdrawal, blaming former President Trump for empowering the Taliban.
Democratic lawmakers are expected to point to the Trump administration's peace deal with the Taliban and cite the former president's boast in June that President Biden couldn't stop the troop withdrawal process he started.
Go deeper