Epic may not benefit from Apple's App Store changes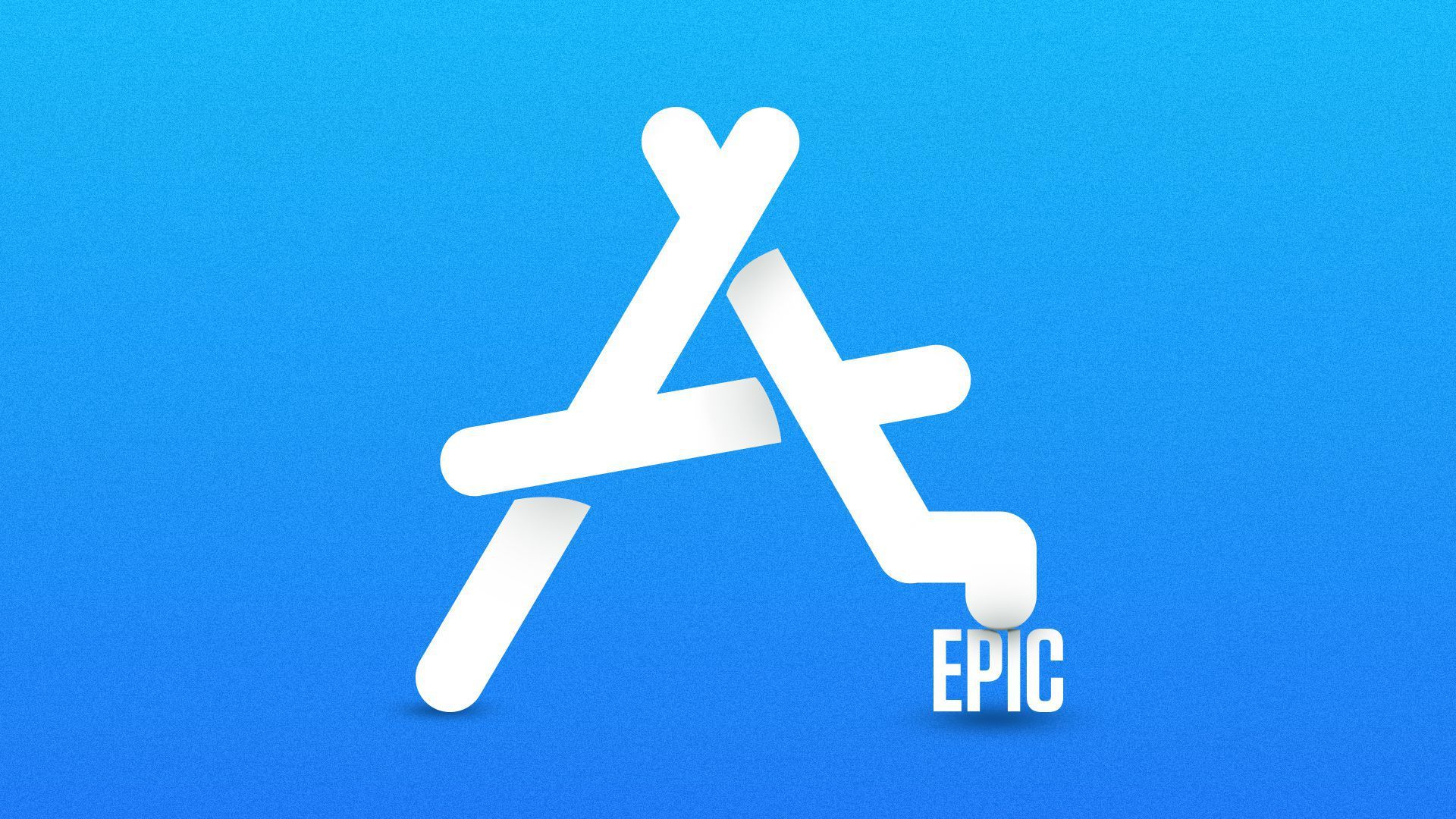 "Fortnite" creator Epic Games' Apple lawsuit failed to level the walls of the App Store, though it did leave some cracks in Apple's fortress.
Yes, but: The modest changes Apple now has to make are more likely to benefit other iOS developers than to help Epic itself, unless the game-maker backs down from an all-or-nothing approach.
Driving the news: In a Friday ruling, Judge Yvonne Gonzalez Rogers ruled that Apple was not a monopoly and denied the bulk of Epic's requests.
However, the judge did strike down Apple's policy — what antitrust lawyers call "anti-steering" — that prevents developers from linking to other ways to buy in-app digital goods and services.
Epic was also ordered to pay a few million dollars in damages to Apple, but that's not what either side really cares about.
Catch up quick: Epic kicked off the fight back in 2020 by adding its own payment mechanism to the "Fortnite" app, despite Apple's prohibition. Apple kicked "Fortnite" out of the App Store, and then Epic sued.
Between the lines: Apple said it is still studying the ruling — and it could appeal. On Sunday, Epic filed its notice of appeal.
If the verdict stands, it could benefit companies from Match Group to Roblox, who offer both in-app purchases through Apple as well as alternative options via the web.
The big picture: The judge's ruling comes on top of two other changes to the App Store brought about through legal actions.
What they're saying: Epic, for its part, made it clear it wasn't satisfied with the ruling.
"'Fortnite' will return to the iOS App Store when and where Epic can offer in-app payment in fair competition with Apple in-app payment, passing along the savings to consumers," CEO Tim Sweeney said on Twitter, promising to "fight on." (He was later egged on by Elon Musk.)
Go deeper