Media firms linked to Chinese billionaire settle SEC charges for $539 million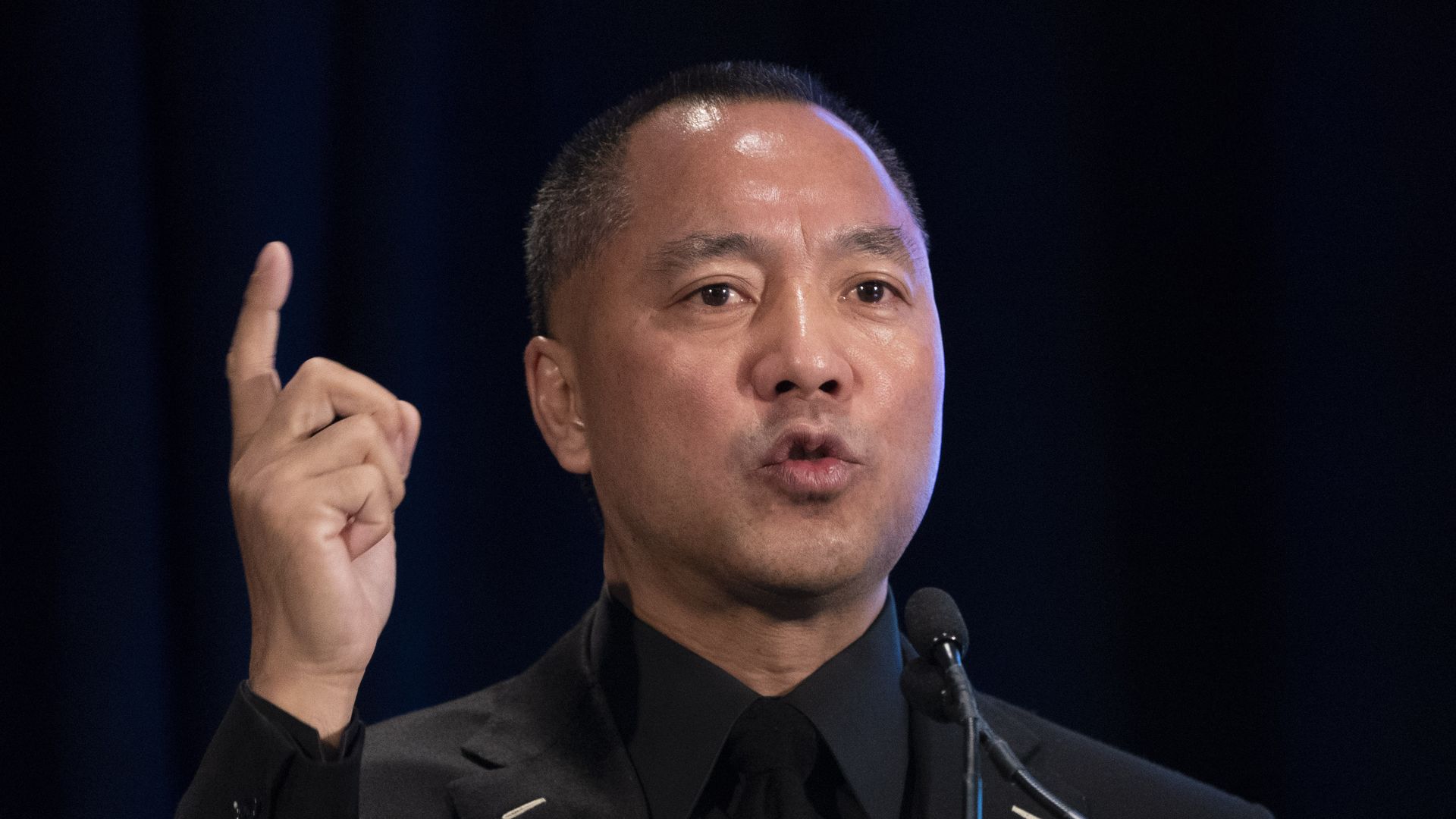 Three media businesses linked to exiled Chinese businessman Guo Wengui have agreed to pay more than $539 million to settle charges brought by the Securities and Exchange Commission. The companies are accused of illegally selling stock and digital assets between April and June 2020.
Why it matters: Guo has been linked to pro-Trump allies and groups, including Steve Bannon and Gettr, the social media network founded by former Trump aide Jason Miller.
Details: According to a statement from the SEC, New York City-based GTV Media Group Inc. and Saraca Media Group Inc. and Phoenix, Arizona-based Voice of Guo Media Inc. — companies all linked to Guo — have been charged with conducting an illegal unregistered offering of GTV common stock.
The SEC also said it charged GTV and Saraca "for conducting an illegal unregistered offering of a digital asset security referred to as either G-Coins or G-Dollars."
In total, the three groups collectively raised about $487 million from more than 5,000 investors, including U.S. investors. According to the SEC, no registration statements were filed or in effect for either offering, which is illegal.
The big picture: Guo is known for boosting right-wing misinformation and having close ties to Bannon.
In 2019, Axios reported that Guo Media contracted Bannon for at least $1 million for "strategic consulting services."
CNBC reported last week that Guo has been using his online platform GTV to push unproven drugs to treat the coronavirus, including ivermectin, which is commonly peddled by right-wing conspiracists.
Between the lines: The SEC failed to prevent Guo's illegal stock issuance as it was happening.
"If the SEC truly wants to protect investors and confidence in capital markets," says Francine McKenna, adjunct professor in American University's MBA program and the editor of the newsletter, The Dig, "it would focus more on stopping companies from playing fast and loose with securities laws."
Go deeper