Remains of Marine killed by bomb in Afghanistan return home on 9/11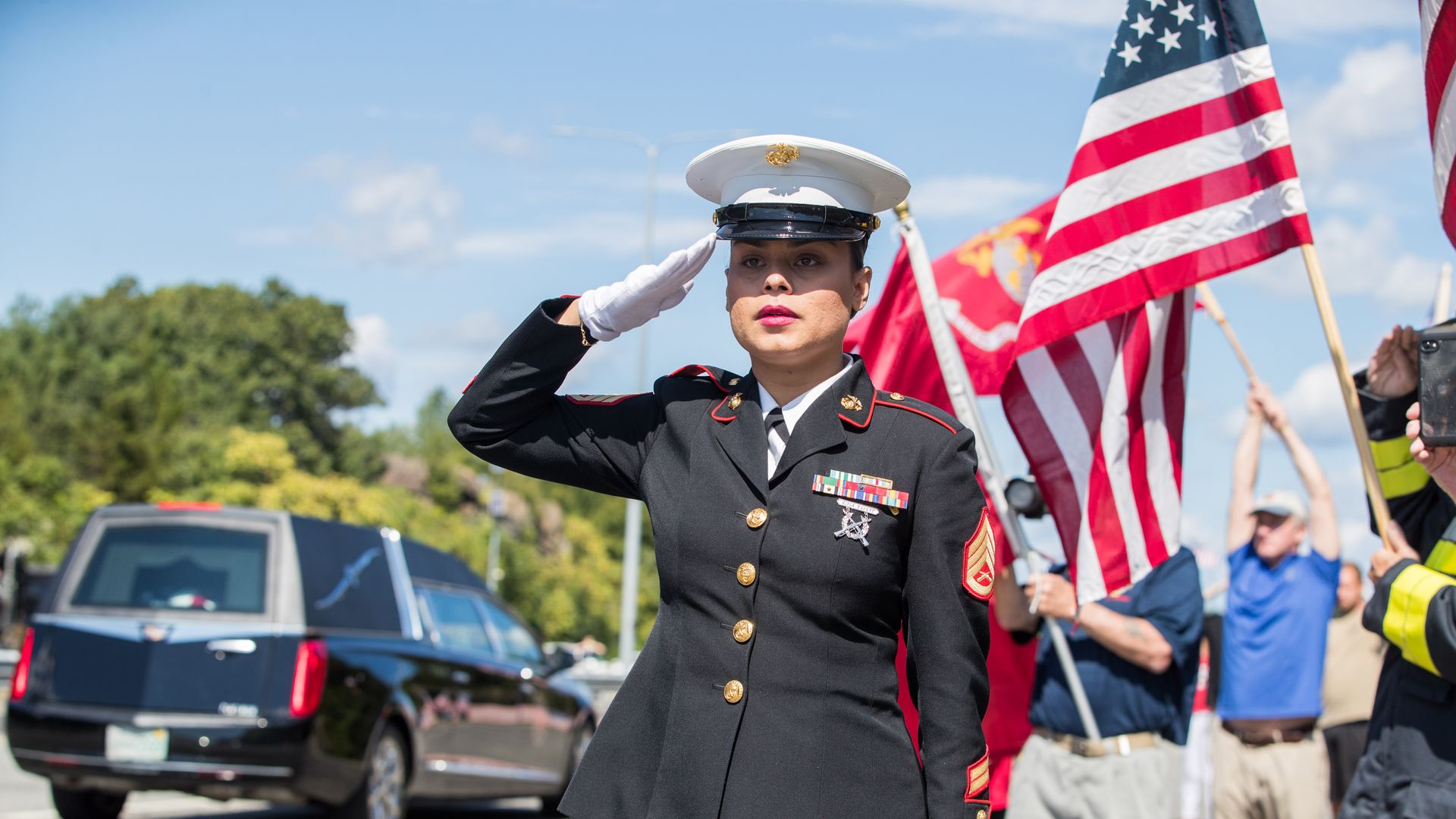 Hundreds of people in Lawrence, Massachusetts, turned out to honor U.S. Marine Sgt. Johanny Rosario, one of 13 U.S. troops killed in an Afghanistan bombing last month, as her remains arrived home Saturday, per Reuters.
The big picture: State Gov. Charlie Baker, Boston Mayor Kim Janey and U.S. Sen. Edward Markey (D-Mass.) were among those paying respects when Rosario's casket arrived at Boston's Logan International Airport on the 20th anniversary of the 9/11 terrorist attacks.
What they're saying: Rosario, who died while helping screen people during Kabul evacuations, was 5 years old when the attacks that led to U.S. military action in Afghanistan happened, noted Local 146 Lawrence Firefighters Union president Eric Zahn, CBS Boston reports.
"She didn't know what 9/11 was all about, but she still answered the call to serve her country and she did it to the point of serving the ultimate sacrifice," he said at the airport.
Of note: More than 7,000 U.S. military personnel have died in conflicts connected to 9/11 — with some 2,500 of these occurring in Afghanistan, per the Costs of War project at Brown University's Watson Institute.
Go deeper