Congress' September sprint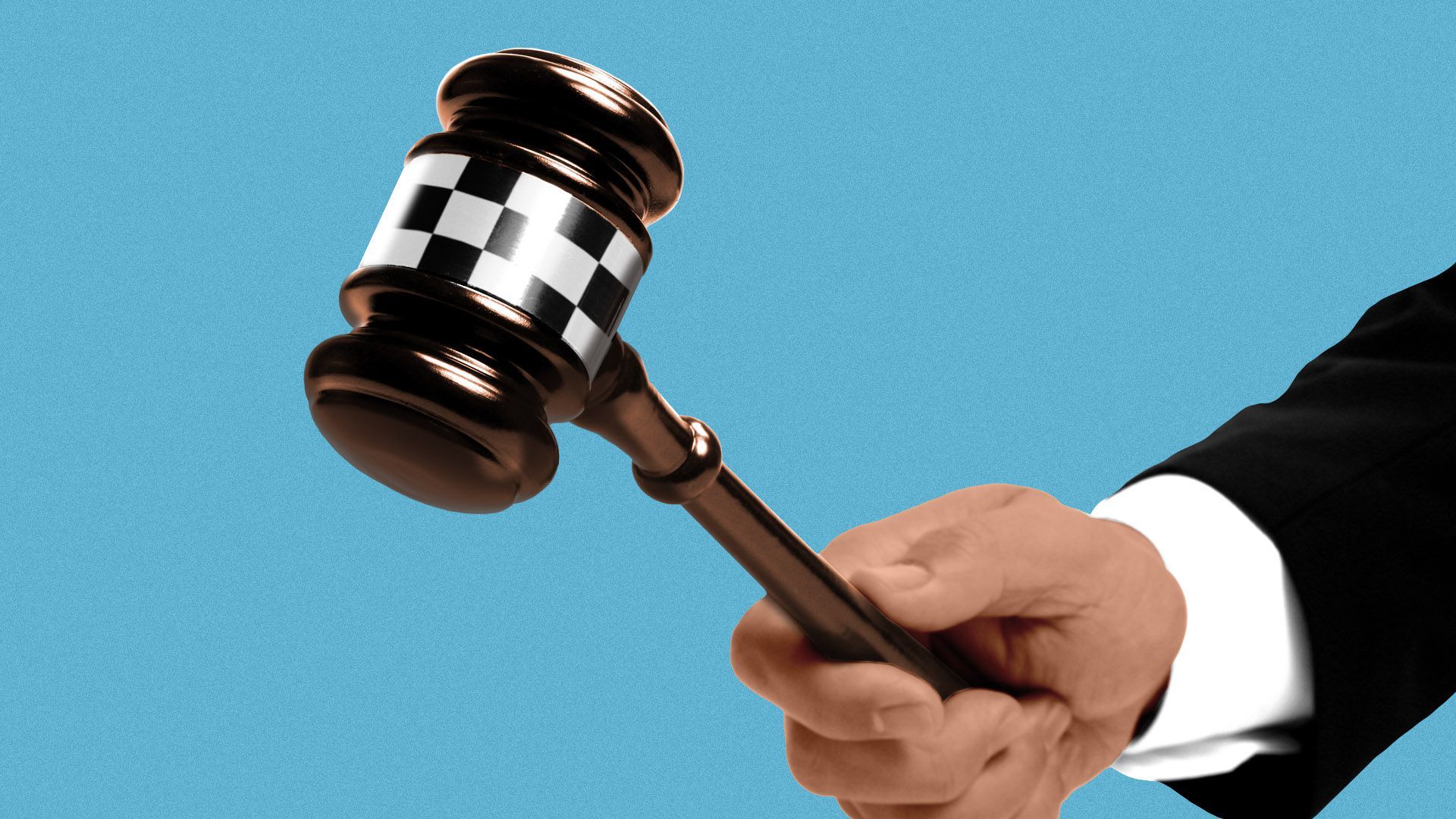 The next few weeks will be crucial to enacting President Biden's agenda — and determining how Democrats perform in next year's midterms.
Driving the news: The Senate's back from recess starting Monday, and deadlines over everything from infrastructure to a government shutdown to the U.S. debt ceiling are staring lawmakers in the face. These are creating tests for the president and his bare congressional majority as Democrats try to hang on.
What we're watching:
Monday and Tuesday: Several House committees will drop big chunks of Biden's $3.5 trillion spending package and continue to mark up the bill in a series of legislative marathons.
Wednesday: Senate Majority Leader Chuck Schumer set this as a "soft" deadline for the Democrat-run committees to complete drafting their portions of the budget bill. As of now, it seems unlikely we'll have the full bill text by this date.
Saturday: Supporters of jailed Jan. 6 rioters will hold a "Justice for J6" rally on Capitol Hill.
House Speaker Nancy Pelosi will host the "Big 4" congressional leaders in her office Monday morning for a security briefing from U.S. Capitol Police chief Tom Manger.
Sept. 27: The House has committed to voting on the Senate-passed $1.2 trillion bipartisan infrastructure bill by this date. As of now, this deadline is in jeopardy.
Pelosi promised Democrats they will vote on the reconciliation bill — which is still subject to tense negotiations — before considering the $1.2 trillion bill.
Sen. Joe Manchin (D-W.Va.) told CNN's Dana Bash on Sunday: "There's no way we can get this done by the 27th if we do our job. … It makes no sense at all."
Sept. 30: The federal government runs out of money. Pelosi and House Majority Leader Steny Hoyer said during a Friday caucus call that the House will consider a short-term spending bill when the chamber returns on Sept. 20.
The continuing resolution will likely extend to Dec. 10, though that date may change.
At some point in October: The government is expected to exhaust all its funds, according to Treasury Secretary Janet Yellen. Congress is debating when, and by how much, to increase the debt ceiling.
Democrats' unofficial plan is to include this in their CR — something Republicans staunchly oppose.
The GOP insists Democrats should instead tie the debt limit to their reconciliation package, which only needs a simple majority vote. Pelosi reiterated last week that strategy is off the table.
Pelosi has also pledged to hold a vote on the Women's Health Protection Act shortly after the House returns on Sept. 20, which would codify abortion rights into federal law, after the Supreme Court's Texas abortion ruling.
The bill is expected to pass in the House in the coming weeks but has no chance in the 50-50 split Senate.
What we're watching: Expect more hearings by the select committee investigating the Jan. 6 attack on the Capitol — and a push by Democrats to pass voting rights protections after the Senate failed to advance their signature elections bill.
What they're saying: Democratic consultant Stacy Kerr, a former senior aide to Pelosi, said Democrats have almost no room internally to maneuver.
"We've always had moderates versus progressives, we've always had vulnerables versus safe members. ... We've never had those dynamics with these numbers," she said, adding, "If anyone can maneuver that, it's Nancy Pelosi."
The other side: "Democrats just created a mess," Rep. Jim Jordan (R-Ohio) told Axios. "We've got to fund the government at some point by the 30th. We got a debt ceiling issue that they've got to deal with. And then they've got all their crazy left-wing things they want to do."
"You got Americans stranded in Afghanistan, you have a wide-open border, you have crime surging, you have inflation at almost record highs. And what are Democrats getting ready to do? Spend a boatload of money."
Go deeper