Harris, Bush preach unity at Flight 93 memorial, 20 years on from attacks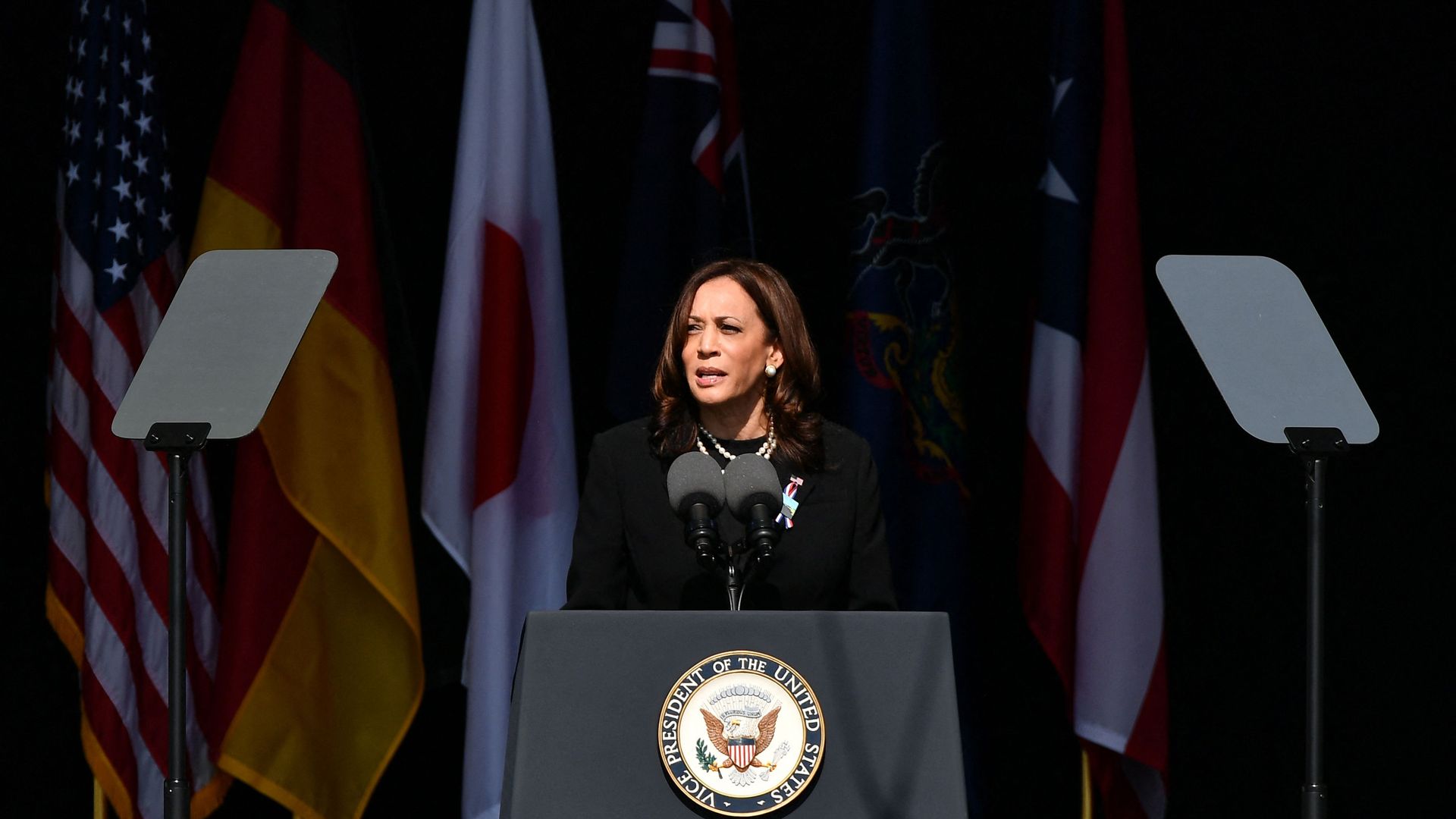 Vice President Kamala Harris joined former President George W. Bush at a ceremony on Saturday to honor the lives lost 20 years ago on United Airlines Flight 93.
Driving the news: The vice president and the 43rd president devoted much of their remarks to remembering the unity that brought Americans together after the 9/11 attacks.
President Biden on Saturday praised Bush's speech and reinforced a similar message of restoring national unity that the former president and Harris invoked.
"Are we going to, in the next four, five, six, 10 years, demonstrate that democracies can work, or not?" Biden said at a fire station in Shanksville, Pennsylvania.
Asked how national unity could be restored, Biden said honesty would help and there would be "no hiding the ball" from him, per a reporter traveling with the president.
What they're saying: "On the days that followed Sept. 11, 2001, we were all reminded that unity is possible in America. We were reminded, too, that unity is imperative in America. It is essential to our shared prosperity, our national security, and to our standing in the world," Harris said in her keynote remarks.
"In the weeks and months following the 9/11 attacks, I was proud to lead an amazing, resilient, united people. When it comes to the unity of America, those days seem distant from our own," Bush said in his remarks at the Flight 93 Memorial.
"Malign force seems at work in our common life that turns every disagreement into an argument, and every argument into a clash of cultures. So much of our politics has become a naked appeal to anger, fear and resentment. That leaves us worried about our nation and our future together."
"I come without explanations or solutions," Bush said, adding: "I can only tell you what I've seen. On America's day of trial and grief, I saw millions of people instinctively grab for a neighbor's hand and rally to the cause of one another. That is the America I know."
Details: Second gentleman Douglas Emhoff and former first lady Laura Bush also attended.
President Biden and first lady Jill Biden visited Shanksville separately. Biden and the first lady began their day at a ceremony at Ground Zero in New York City.
Later in the afternoon, Harris and the second gentleman will join President Biden and the first lady at a wreath-laying ceremony at the Pentagon.
In photos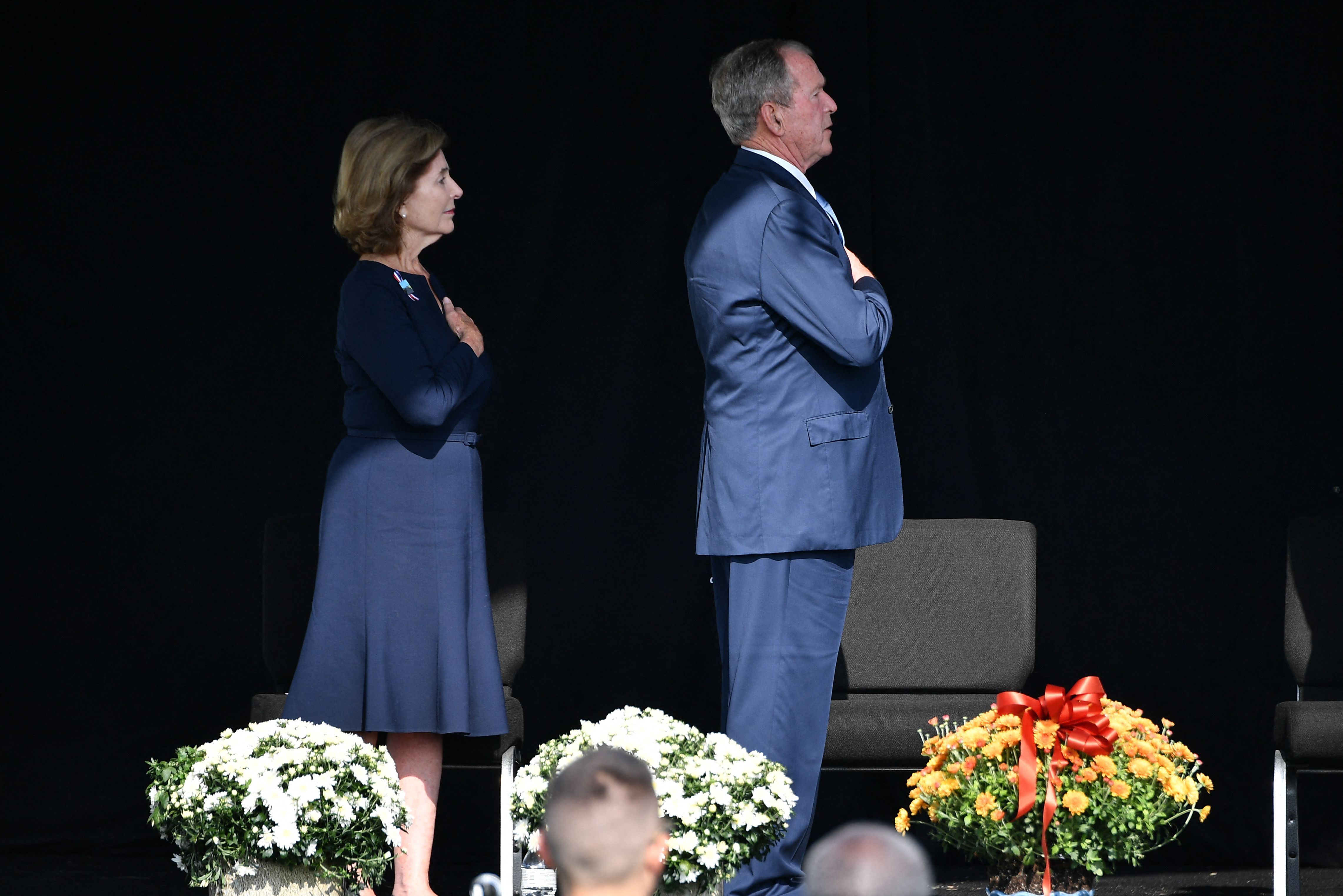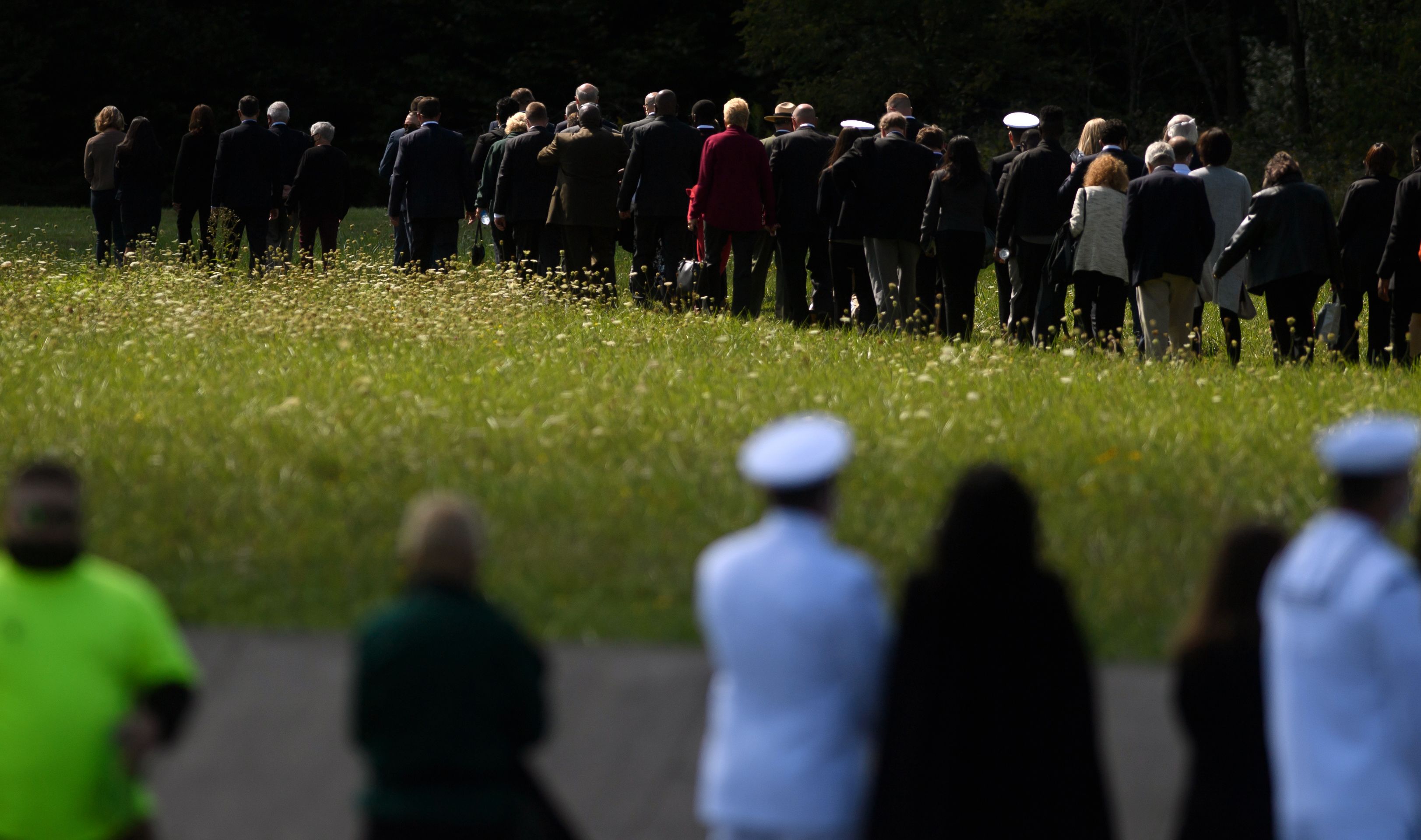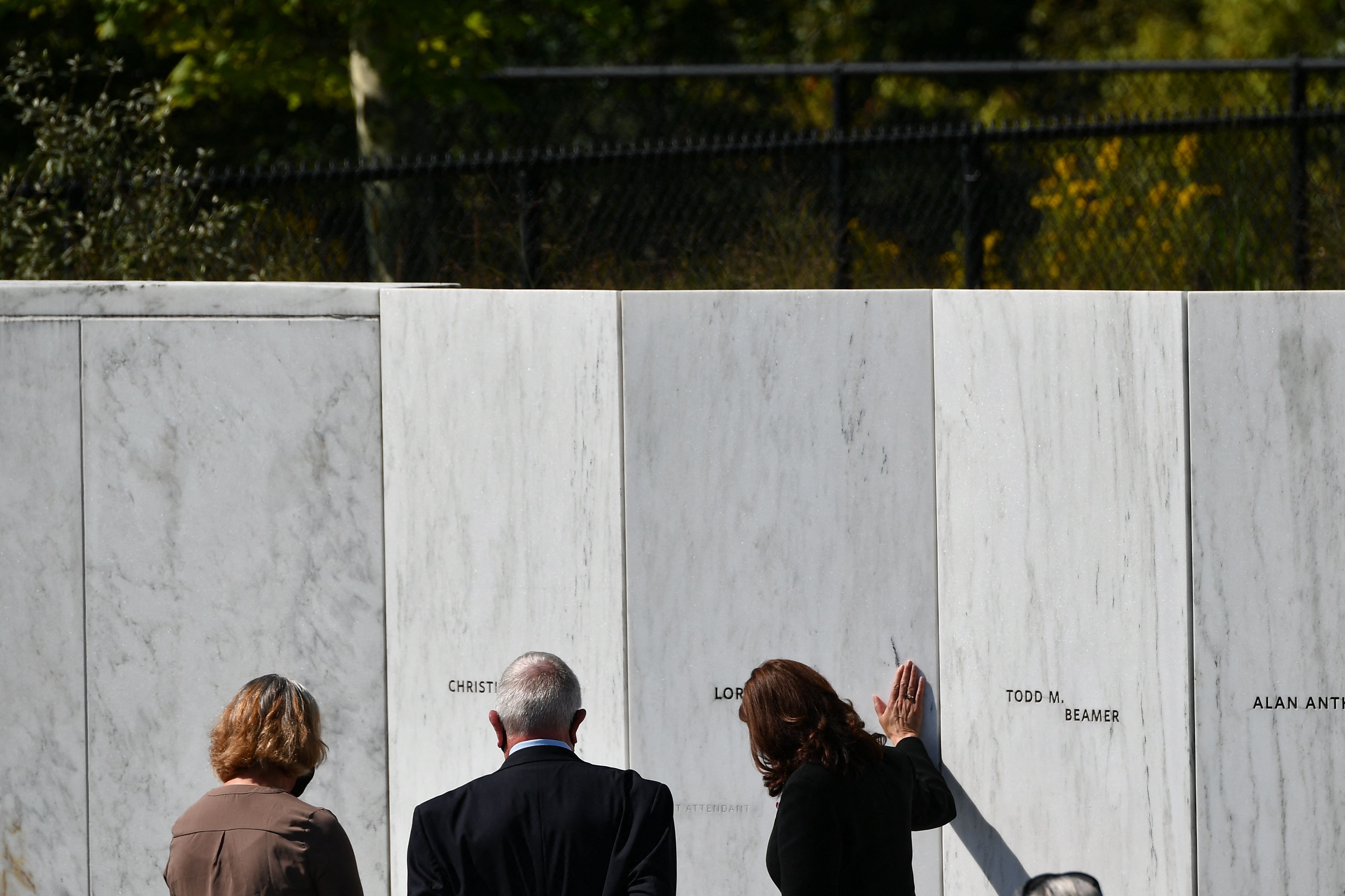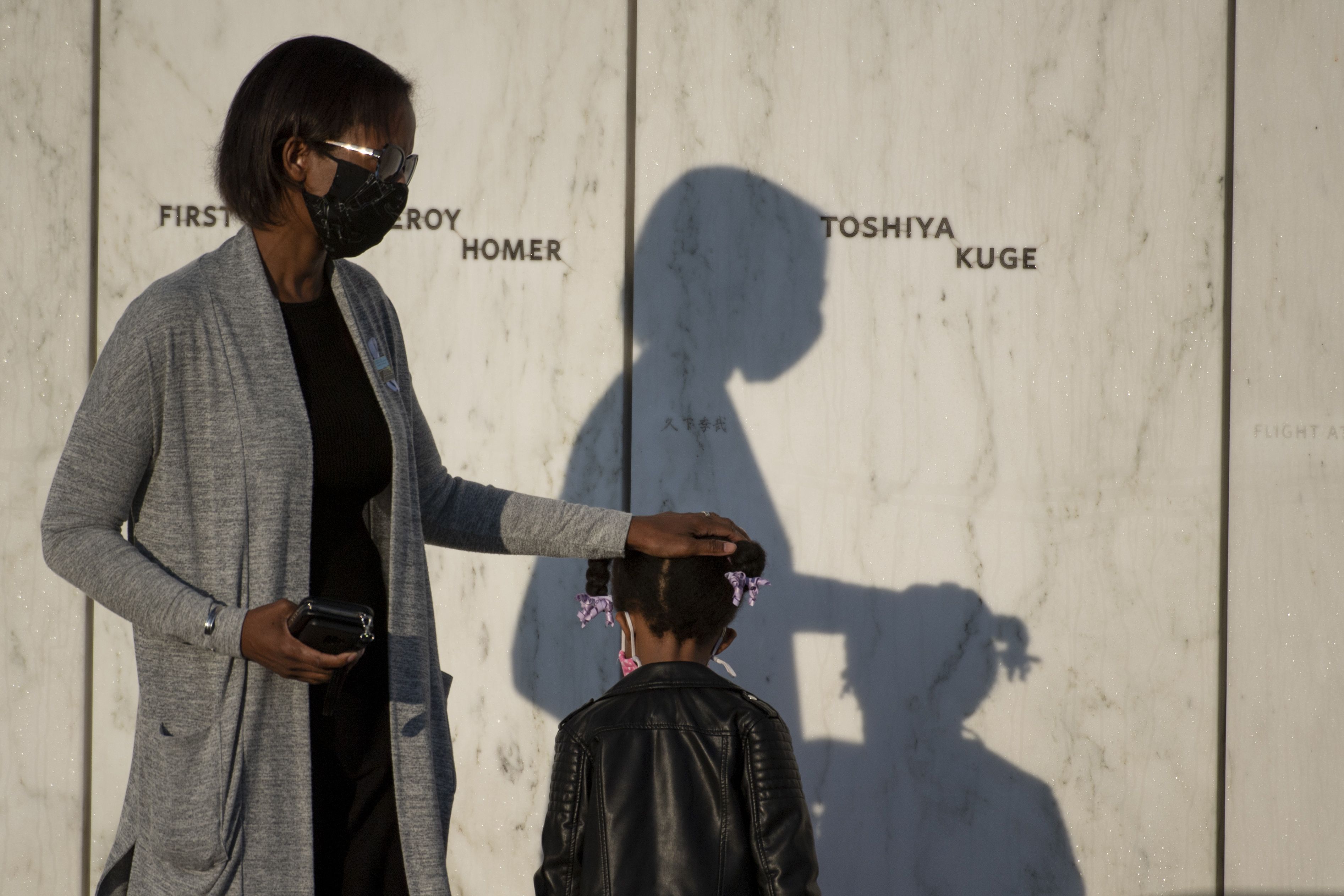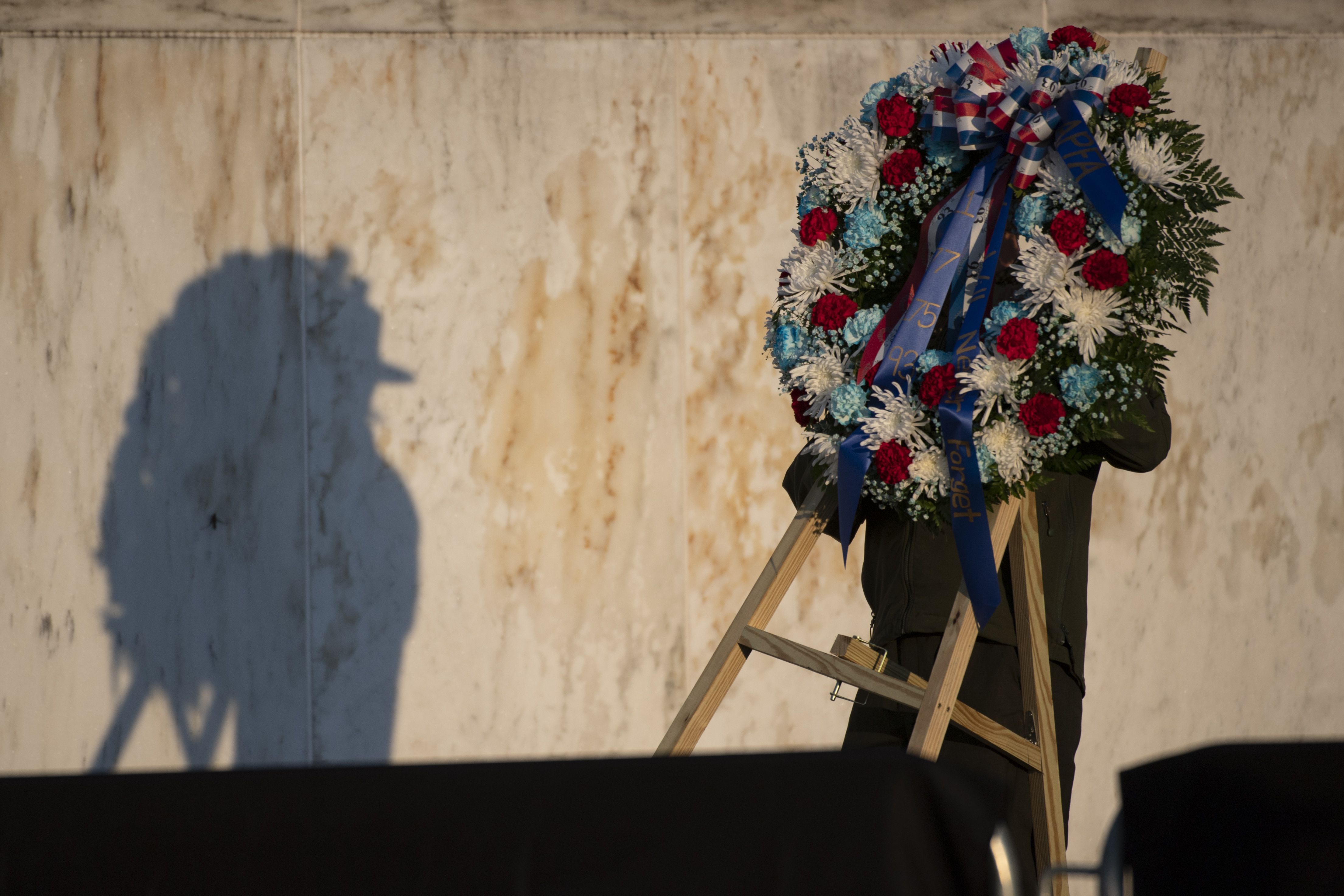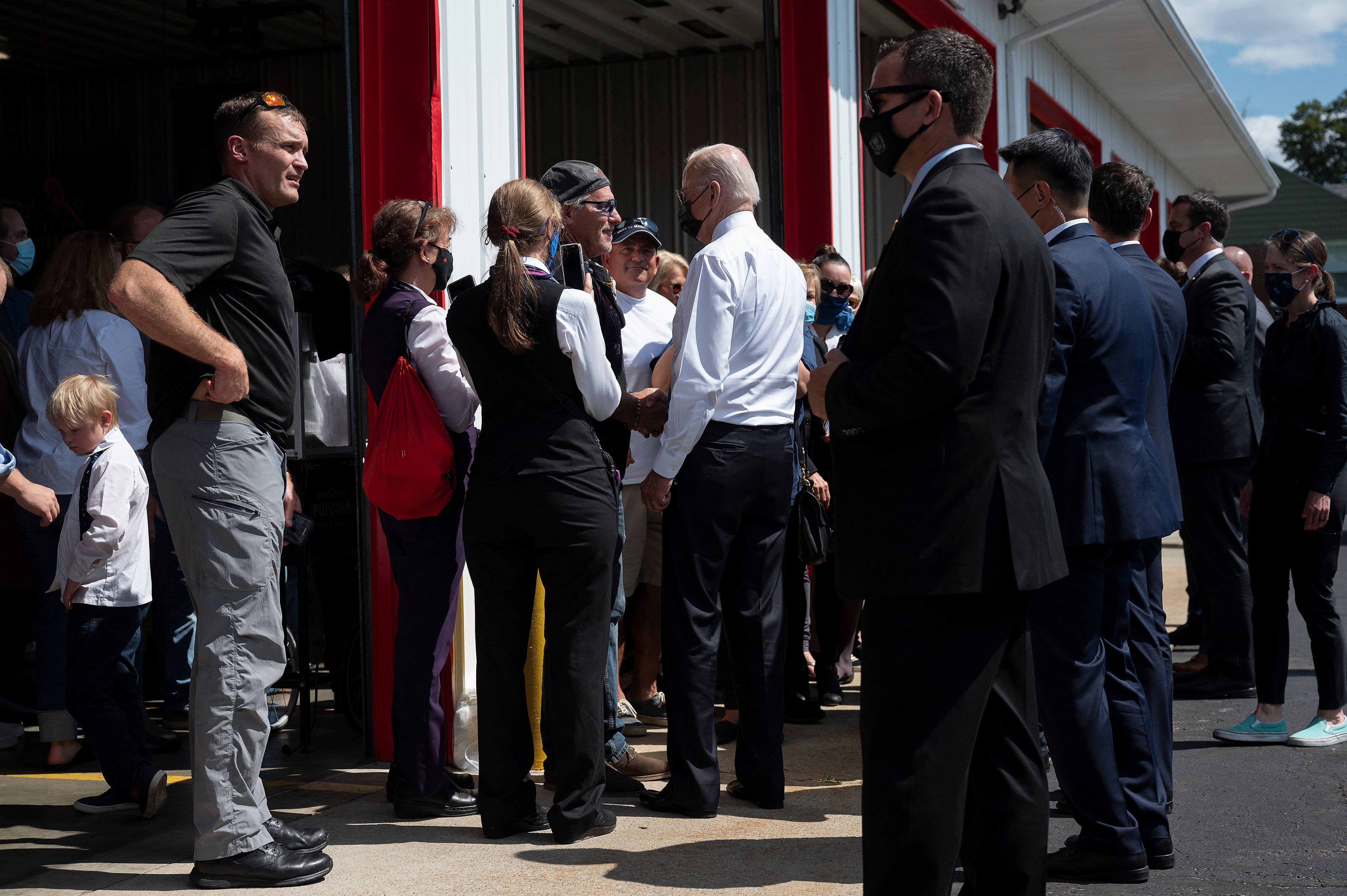 Go deeper