McCarthy asks Supreme Court to overturn House proxy voting rules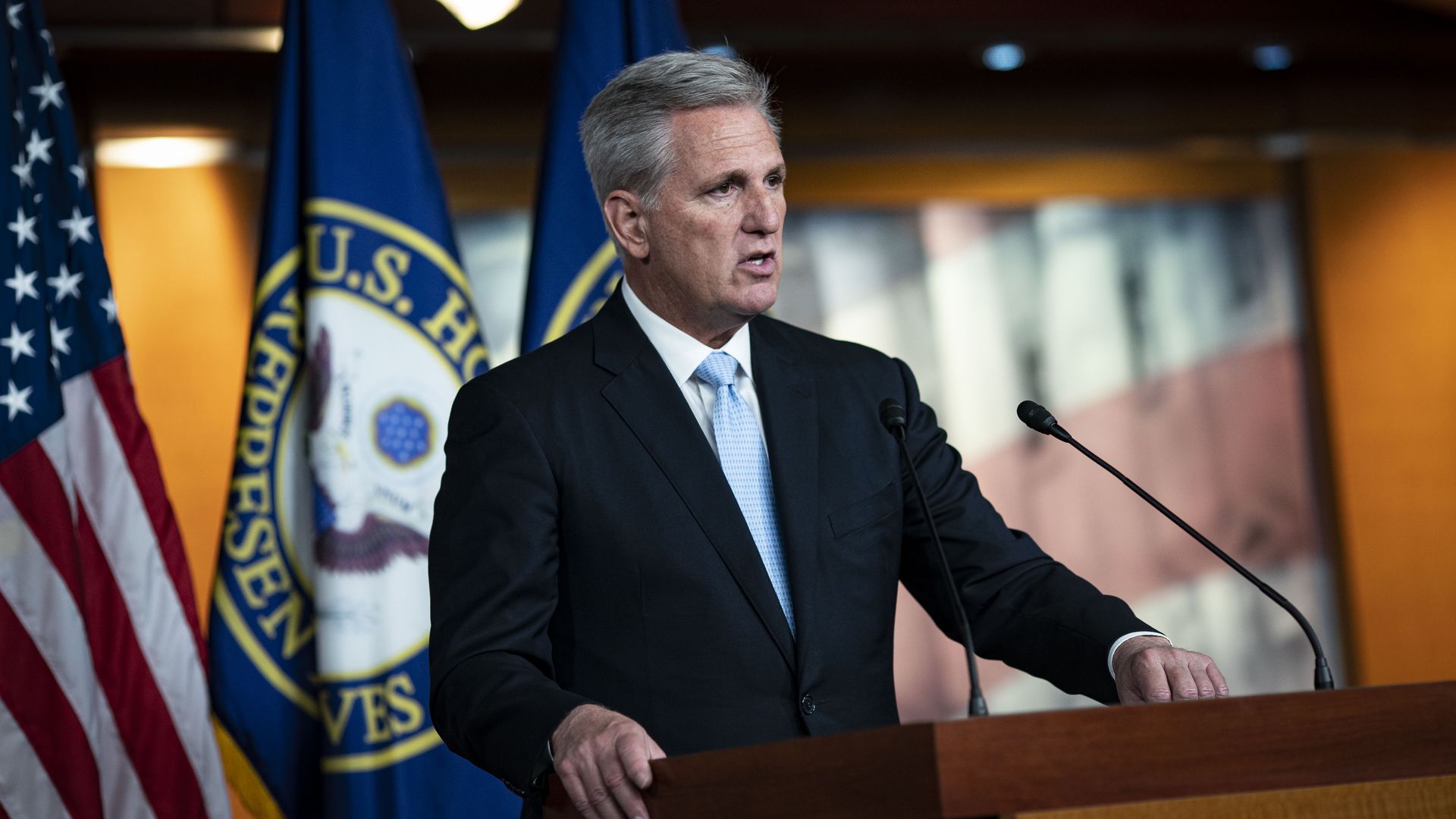 House Minority Leader Kevin McCarthy (R-Calif.) is asking the Supreme Court to overturn the House proxy voting protocols that were implemented last year as a pandemic precaution.
Driving the news: McCarthy issued a statement Thursday blasting the proxy voting protocols, which allow lawmakers who are not present to choose other members as proxies to cast their votes.
"Today, we are asking the Supreme Court to uphold the Constitution by overturning Speaker Pelosi's perpetual proxy voting power grab," McCarthy said. "Although the Constitution allows Congress to write its own rules, those rules cannot violate the Constitution itself, including the requirement to actually assemble in person."
The House adopted the proxy voting protocols in May 2020 in a 217-189 vote along party lines.
What he's saying: "Its continuation is an insult to hard working taxpayers who are back at work safely while members of Congress get a pass to skip work but still get paid," McCarthy said of the voting rules.
"Some members have barely voted in person for more than a year."
Between the lines: House members from both parties have taken advantage of the ability to cast votes remotely, and not always because of COVID, Axios' Stef Kight reports.
Go deeper: By the numbers: Proxy voting in House
Go deeper