Democrats' health care plans are taking shape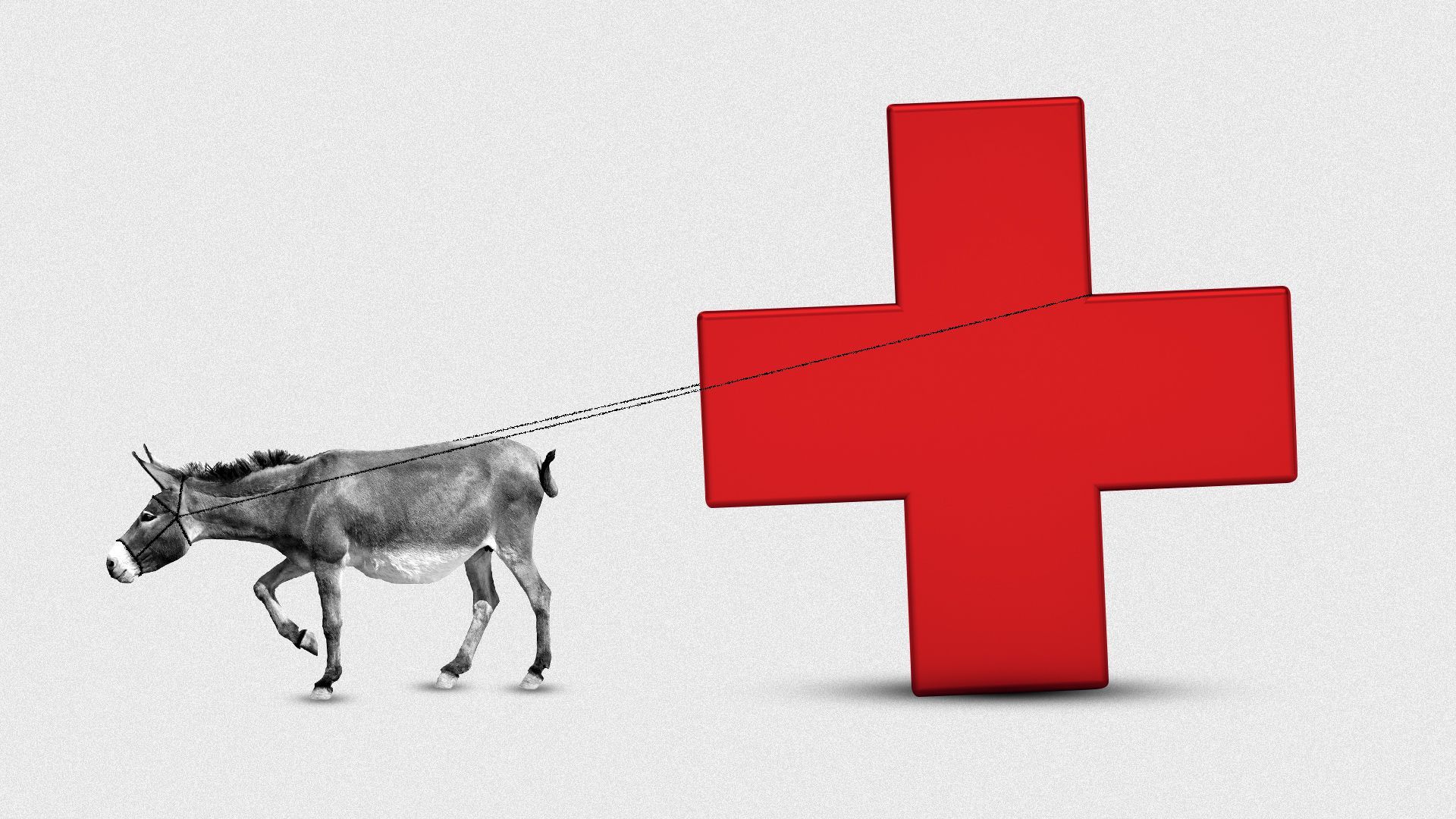 Democrats' ambitious health plans are slowly transitioning from bullet point proposals to more fleshed-out policies, inching the legislative process forward and shedding more light on who stands to win or lose.
Yes, but: Some of these proposals put the House and Senate in conflict with one another, emphasizing just how far Democrats still have to go.
Driving the news: One House committee with health care jurisdiction began considering legislation yesterday, while a second released its portion of the reconciliation package.
The House Ways and Means Committee began marking up a bill that would expand Medicare to include dental, hearing and vision benefits. Notably, the dental benefits wouldn't kick in until 2028 — a timeline that Sen. Bernie Sanders has already taken issue with.
The Energy & Commerce Committee legislation addresses the Medicaid coverage gap in non-expansion states, first by extending the ACA's premium tax credits to people who currently make too little to qualify for them and then, beginning in 2025, by establishing a federal Medicaid program in non-expansion states.
The committee also pitched a $190 billion investment into home- and community-based services for elderly and disabled people — which is well short of the $400 billion that the White House has called for.
There were also multiple news nuggets on the drug pricing front yesterday:
The Biden administration released its drug pricing plan, throwing its support not only behind allowing Medicare to negotiate drug prices, but also behind making those negotiated prices available to employers and the commercial market.
That's a major — albeit exceptionally controversial — piece of the House drug pricing bill, which the Energy & Commerce committee reiterated its support for yesterday.
But the Senate is still working on its own version of a Medicare negotiation plan. It's been reported that, unlike the House approach of tying U.S. drug prices to what other countries pay, the Senate is interested in some kind of domestic benchmark price.
Senators are considering tying what Medicare pays for drugs to what other government programs like the VA pay, STAT reported yesterday.
What we're watching: There's every reason to think that the policymaking process is about to start moving extremely fast — and that the policies themselves are extremely fluid.
Go deeper