Category 5 Super Typhoon Chanthu heads for direct hit on Taiwan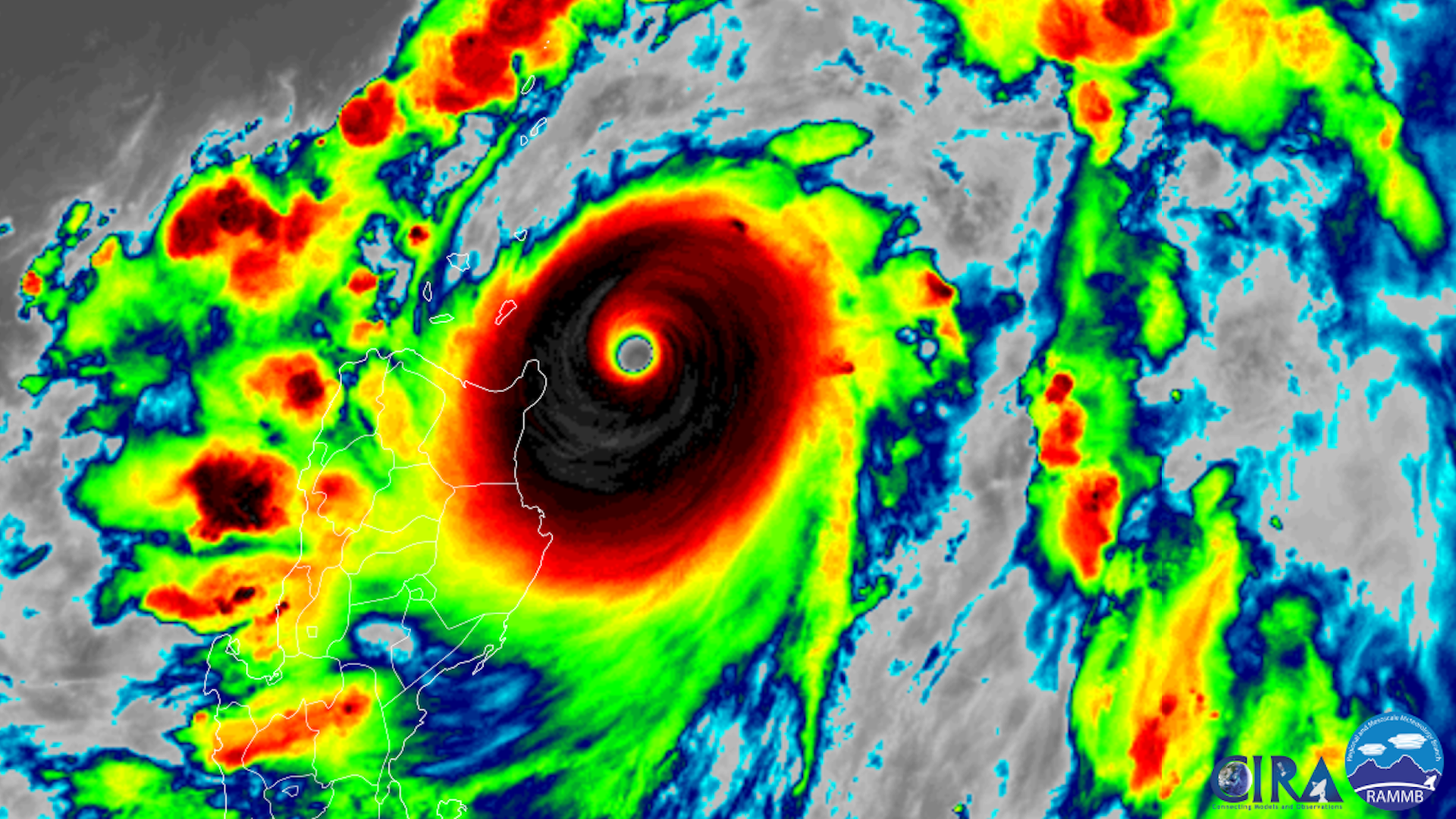 Super Typhoon Chanthu, which has maintained an extreme intensity for days, is slated to make a direct hit on Taiwan beginning Saturday, local time.
Why it matters: The storm, which currently features maximum sustained winds of 180 mph, making it a fearsome Category 5, could cause significant damage as it moves across the highly populated island from south to north.
The big picture: Super Typhoon Chanthu gained global attention from meteorologists when it put on a staggering display of rapid intensification during midweek, with its maximum sustained winds jumping by 130 mph in just two days.
According to NOAA meteorologist Sam Lillo, only five previous storms on record have jumped from a depression to a Category 5-equivalent in such a short time period.
Rapid intensification is becoming more common due to human-caused global warming from burning fossil fuels, since it is causing ocean and air temperatures to warm. The air can hold about 7% more moisture for every 1-degree Celsius increase in temperature, which serves as energy for such storms.
What's next: The storm, currently churning north of the Philippines, is forecast to continue turning north-northwest on Friday, and gradually weaken to a Category 4-equivalent before making landfall in southern Taiwan on Sept. 11.
Damage from extreme winds, torrential rains and storm surge flooding are all in the cards for the island. The storm's center is forecast to move near or over Taipei as a Category 2 storm.
While Taiwan is accustomed to typhoons, this one is taking an unusual south-to-north path that maximizes its time spent over the region, and could maximize its damage potential.
Go deeper