America's civil war of 2021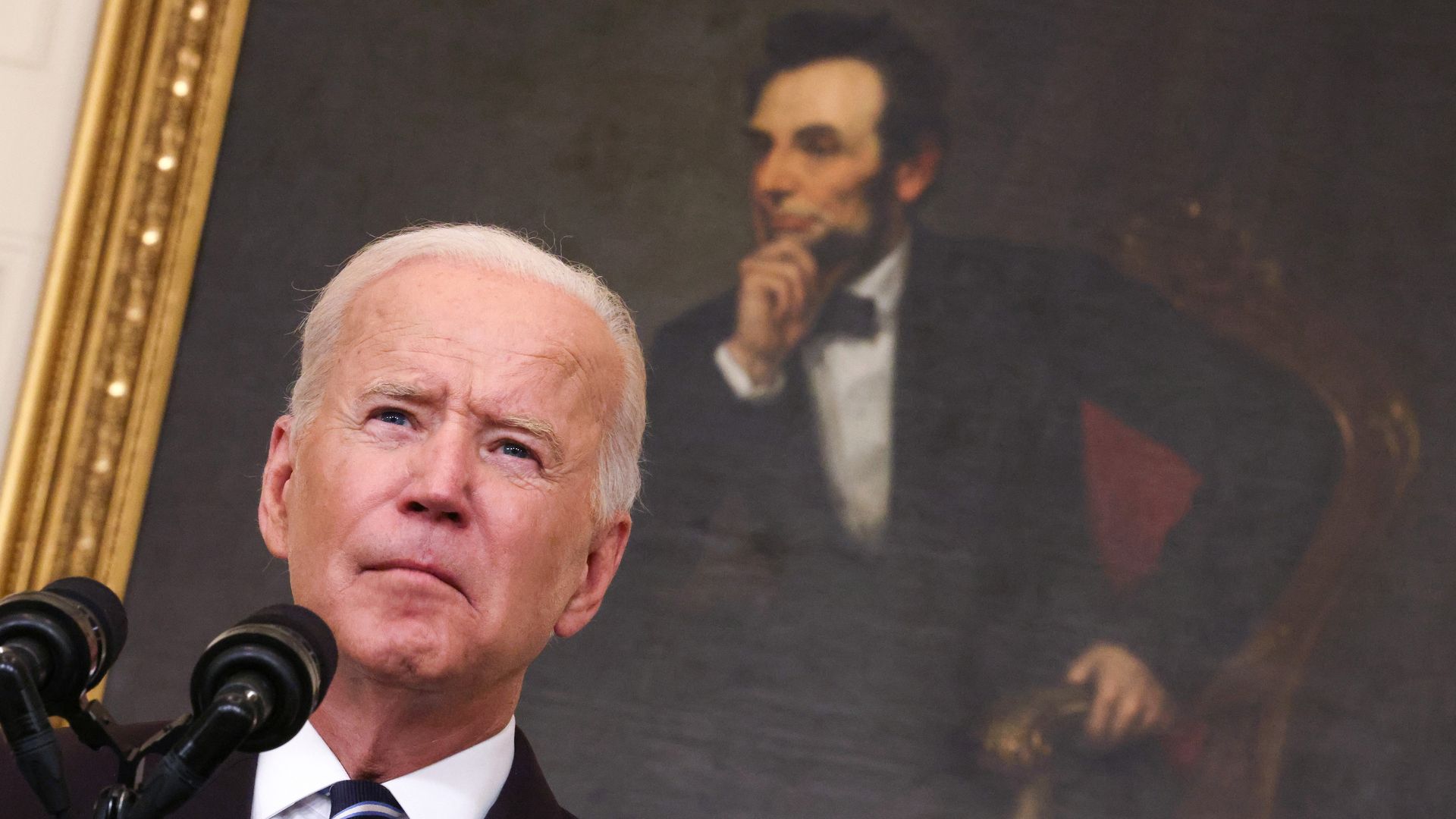 Top Republicans are calling for a public uprising to protest President Biden's broad vaccine mandates, eight months after more than 500 people stormed the U.S. Capitol to try to overturn the election.
Why it matters: It has been decades since America has witnessed such blatant and sustained calls for mass civil disobedience against the U.S. government.
J.D. Vance — author of "Hillbilly Elegy" and a candidate for the GOP U.S. Senate nomination in Ohio — urged "mass civil disobedience" to Biden's plan to use federal authority to mandate vaccination for roughly two-third of America workers.
"I have a simple message for America's business community," Vance wrote. "DO NOT COMPLY."
Biden said in his remarks: "Today, in total, the vaccine requirements in my plan will affect about 100 million Americans — two thirds of all workers." 
Several Republican governors say they'll go to court to try to stop the mandate for federal employees, contractors and private employers with 100+ workers (enforced by OSHA).
South Dakota Gov. Kristi Noem told Sean Hannity on Fox News: "In South Dakota, we're going to be free. ... We will take action. My legal team is already working."
A top House Republican aide tells me: "Every Republican in the country — especially those running to the right in primaries — is salivating over Joe Biden [igniting] the vax debate."
"Republicans think that he's made even pro-vax conservatives into 'anti-vax mandate' Americans."
An official close to Biden tells me the West Wing "knew there would be strong backlash. But unless someone took this on, we'd be in a pandemic forever."
"Biden beat Trump by promising strong action based on science. He can't let Abbott/DeSantis block tough action."
Invoking a civil-rights parallel, the official added: "Basically Biden is staring down Southern governors (and some Northern allies). ... Is America divided? Yes. But Biden is uniting the 75% vs. the 25% that is in opposition."
The official's bottom line: "That is unity politics in a divided nation — unifying the overwhelming majority threatened by an unruly minority."
🐦 Twitter's top U.S. trends last night had "#IwillNOTComply" at No. 6 — with the NFL's season kickoff in the top four slots, followed by "Big Brother" on CBS at No. 5.
#VaccineMandate was No. 8, with #DoNotComply as a trend.
What's next: Fencing will be reinstalled around the Capitol before a Sept. 18 rally, "Justice for J6," supporting those charged in the Jan. 6 riot. Far-right extremist groups plan to attend.
Go deeper