North Korea forgoes typical saber-rattling in midnight military parade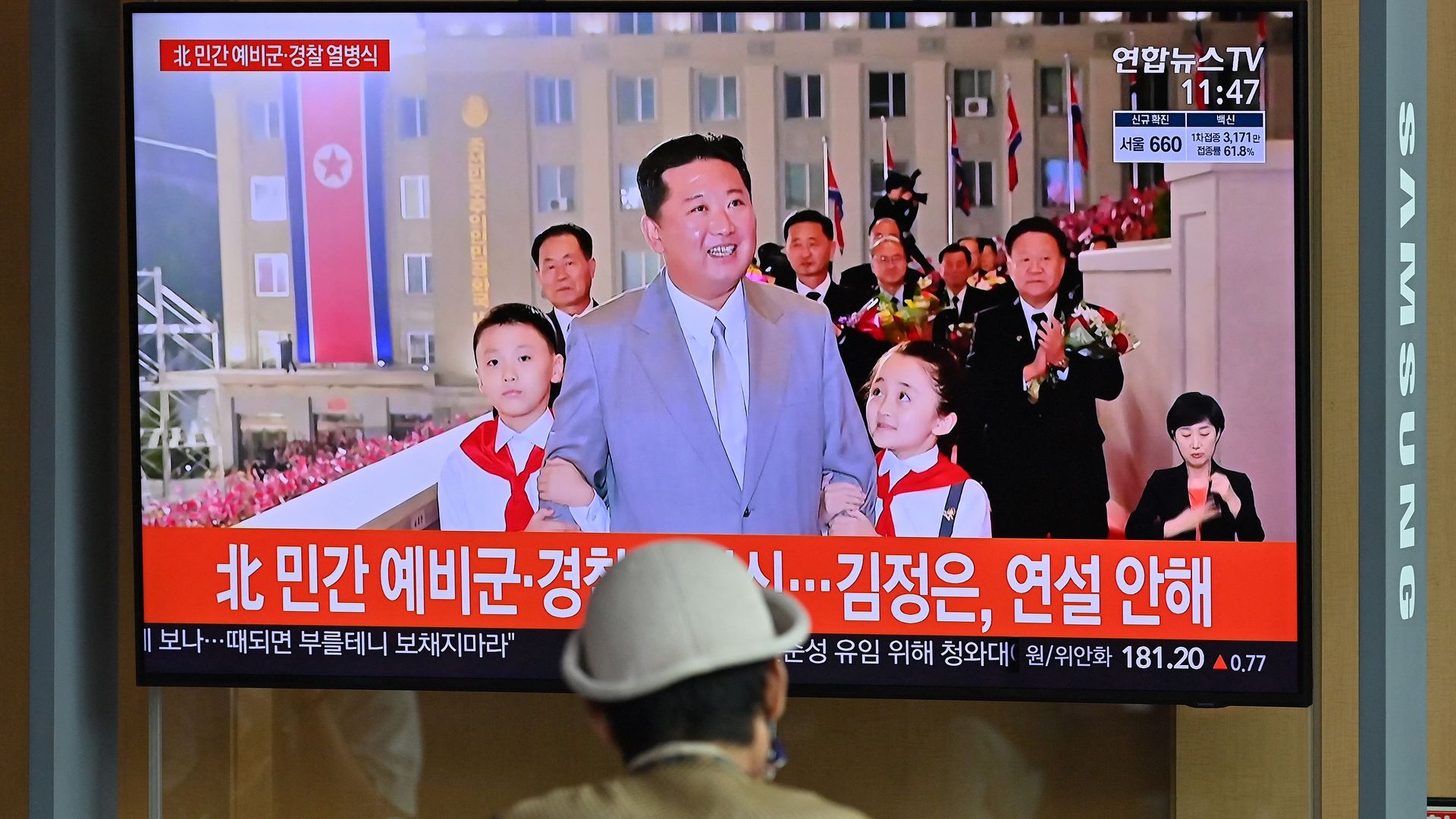 North Korean leader Kim Jong-un appeared at a middle-of-the-night military parade in Pyongyang on Thursday to mark the communist state's 73rd founding anniversary.
Why it matters: Compared to other recent parades, Thursday's was relatively calm. Kim reportedly gave no fiery speech against the United States and its allies and the country did not display intercontinental and submarine-launched ballistic missiles, according to the New York Times.
North Korea revealed a new submarine-launched ballistic missile during a military parade in January and what appeared to be a new ICBM during another parade last October, though it was unclear if the weapons were functional or built for show.
The big picture: Thursday's parade largely featured civil vehicles — like firetrucks and tractors — marching bands and military reservists, including some in bright orange hazmat suits and gas masks, according to the BBC.
Rodong Sinmun, the central government's official newspaper, described the hazmat-suited soldiers as members of an "emergency disease prevention unit" who are "protecting the security of the country and its people from the worldwide pandemic."
North Korea has repeatedly claimed that it has not been significantly affected by the virus but has implemented draconian restrictions to prevent its spread.
The country is, however, experiencing economic woes from international sanctions over its nuclear weapons program and ICBM tests.
Go deeper: UN watchdog: North Korea has restarted key nuclear reactor
Go deeper