First look: Secretary Raimondo urges business to back social infrastructure plans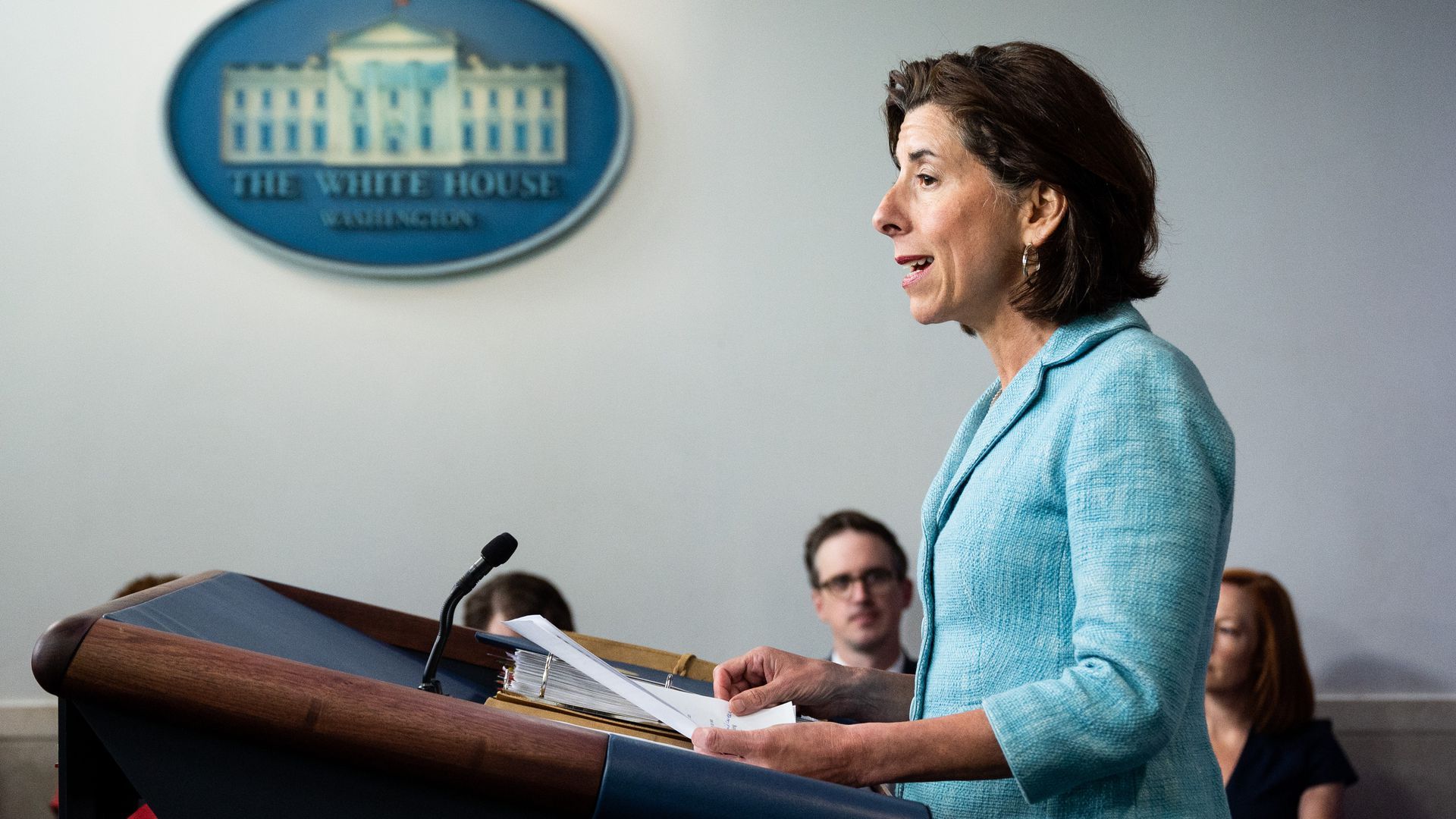 Commerce Secretary Gina Raimondo, speaking virtually Thursday to the City Club of Cleveland, will appeal to business to back President Biden's social-infrastructure plans as "a competitive advantage" for America.
What she's saying: "I get it. We're asking you to pay more in taxes," Raimondo, who has met with more than 100 CEOs since joining the Cabinet, says in remarks shared first with Axios.
"But I'd also suggest that if the business community doesn't like the pay-fors we've proposed, it's time to come up with some real alternatives that don't raise taxes on middle class families."
Raimondo, former Rhode Island governor, promises this payoff: "A more stable democracy and a more sustainable capitalist system."
Go deeper: Go time on infrastructure
Go deeper