Despite Biden statement, Israel is a long way from U.S. visa waiver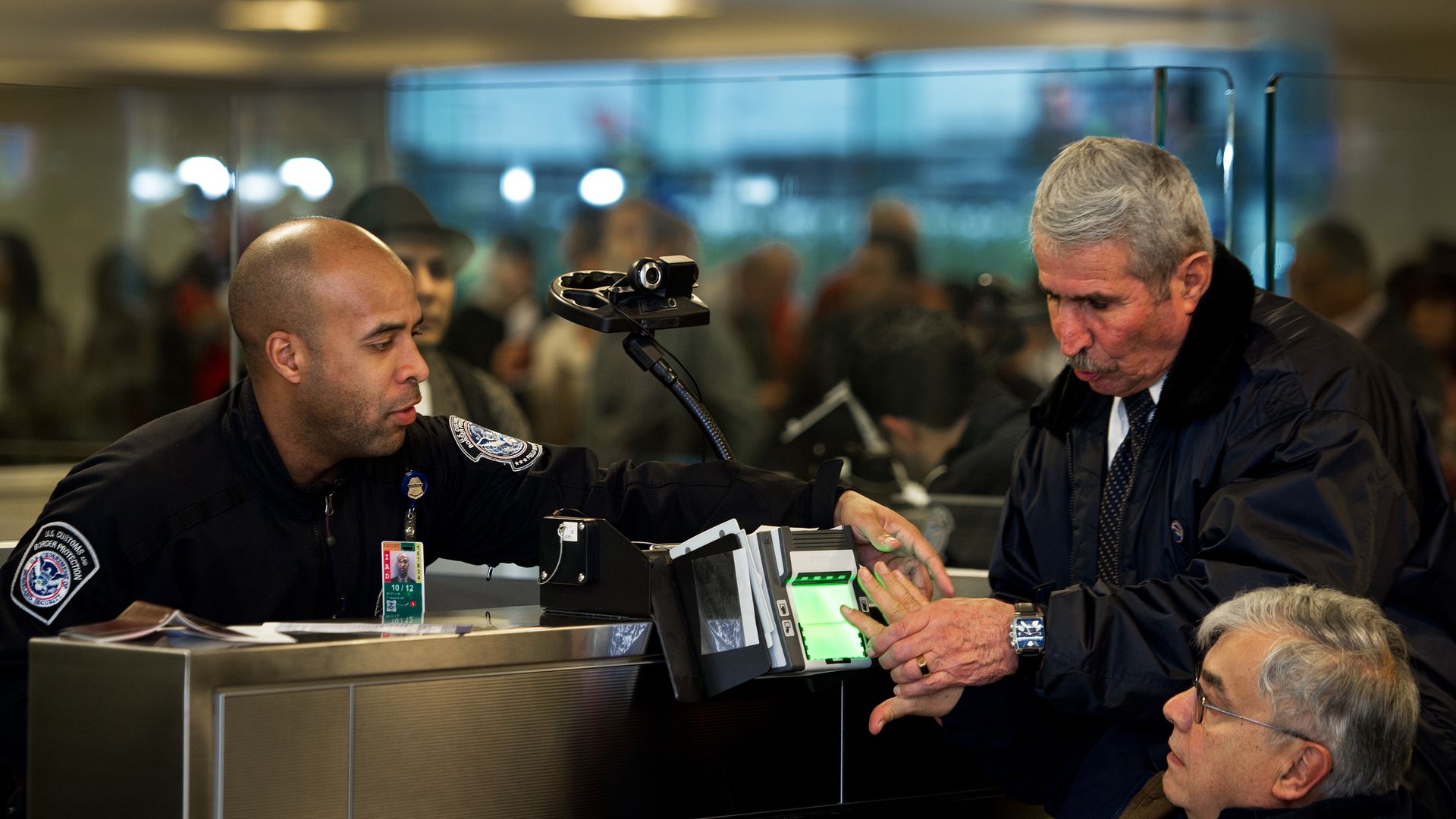 Bennett left Washington with a notable "deliverable": Biden had promised to work toward bringing Israel into the U.S. visa waiver program.
Why it matters: Admission to the program has been an Israeli aspiration for decades. The issue resonates with many Israelis who may have family, friends or business connections in the U.S. but are intimidated by the visa process or put off by the costs.
Getting a visa waiver would be a huge win for any Israeli prime minister domestically.
Yes, but: It's going to be a lot harder than Bennett may have initially thought.
Behind the scenes: Bennett and his advisers saw this issue as a potential tangible achievement from the visit.
They asked both the White House and the State Department to include a line about it in their readouts of the meetings with Bennett, Israeli officials say.
Israel's outgoing ambassador in Washington, Gilad Erdan, tried since January to make progress on the issue and advised Bennett to make it a focus of his meetings.
The other side: The U.S. side agreed to include the issue in the readouts as part of its efforts to make the visit a success, and Biden even mentioned it in his public remarks alongside Bennett.
But U.S. sources briefed on the matter tell me it was a public gesture, not a sign that there will be news on this issue anytime soon.
The main holdup is that in order to enter the visa waiver program, a country must have a very low rate of visa rejections. Israel's rejection rate is too high, and it would likely take 5–10 years to qualify, the U.S. sources said.
The U.S. has also long pushed Israel to change its treatment of Arab Americans at Ben Gurion Airport, which has led many Americans to allege harassment, and to allow Palestinian Americans seeking to visit the West Bank to enter through the airport and not through the Allenby border crossing with Jordan.
What's next: Israeli officials agree the process could take time, but they have been stressing that this was the first time a president had directed his administration to work on the issue.
Go deeper