Israel PM Bennett to make rare public visit to Egypt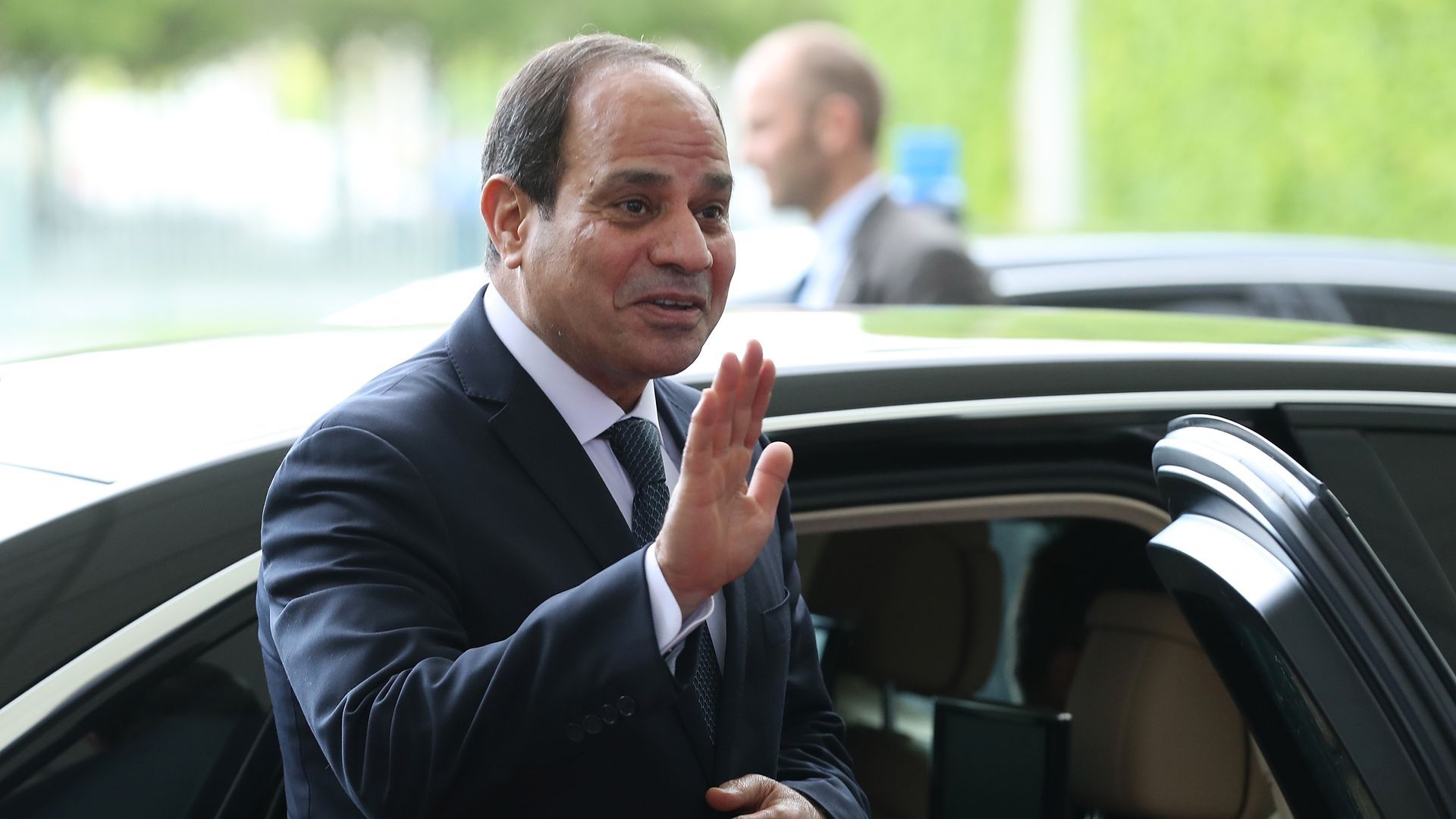 Israeli Prime Minister Naftali Bennett is expected to travel to Egypt next week for the first public visit by an Israeli prime minister in over a decade.
The big picture: Israel officials speculate that by inviting Bennett publicly so early in his term, President Abdel Fattah al-Sisi's government is trying to signal Egypt's importance in the region to the Biden administration.
Flashback: Former Prime Minister Benjamin Netanyahu had visited Sisi in secret, and he also met him at the UN General Assembly meeting in 2017.
But the last public visit came in 2010 when then-President Hosni Mubarak hosted a summit with Netanyahu, Palestinian President Mahmoud Abbas and Secretary of State Hillary Clinton.
What to watch: Other than establishing a personal relationship, the meeting is expected to focus on Gaza.
Egypt is engaging both Hamas and Israel to try to stabilize and extend the ceasefire there while also seeking to broker a possible prisoner exchange between the sides.
Sisi is also expected to raise Israel's relations with the Palestinian Authority and the possibility of a political dialogue of some sort with Abbas. Bennett recently publicly ruled out any such talks.
Worth noting: Ahead of Bennett's visit, Abbas visited Cairo last week for a trilateral summit with Sisi and King Abdullah of Jordan.
Sisi also called Israeli President Isaac Herzog earlier this week to convey Rosh Hashanah greetings.
Sisi's office released a statement about the call in another sign of Egypt's openness to a more public relationship.
Go deeper