Capitol Police Chief to brief congressional leaders on pro-Jan. 6 rally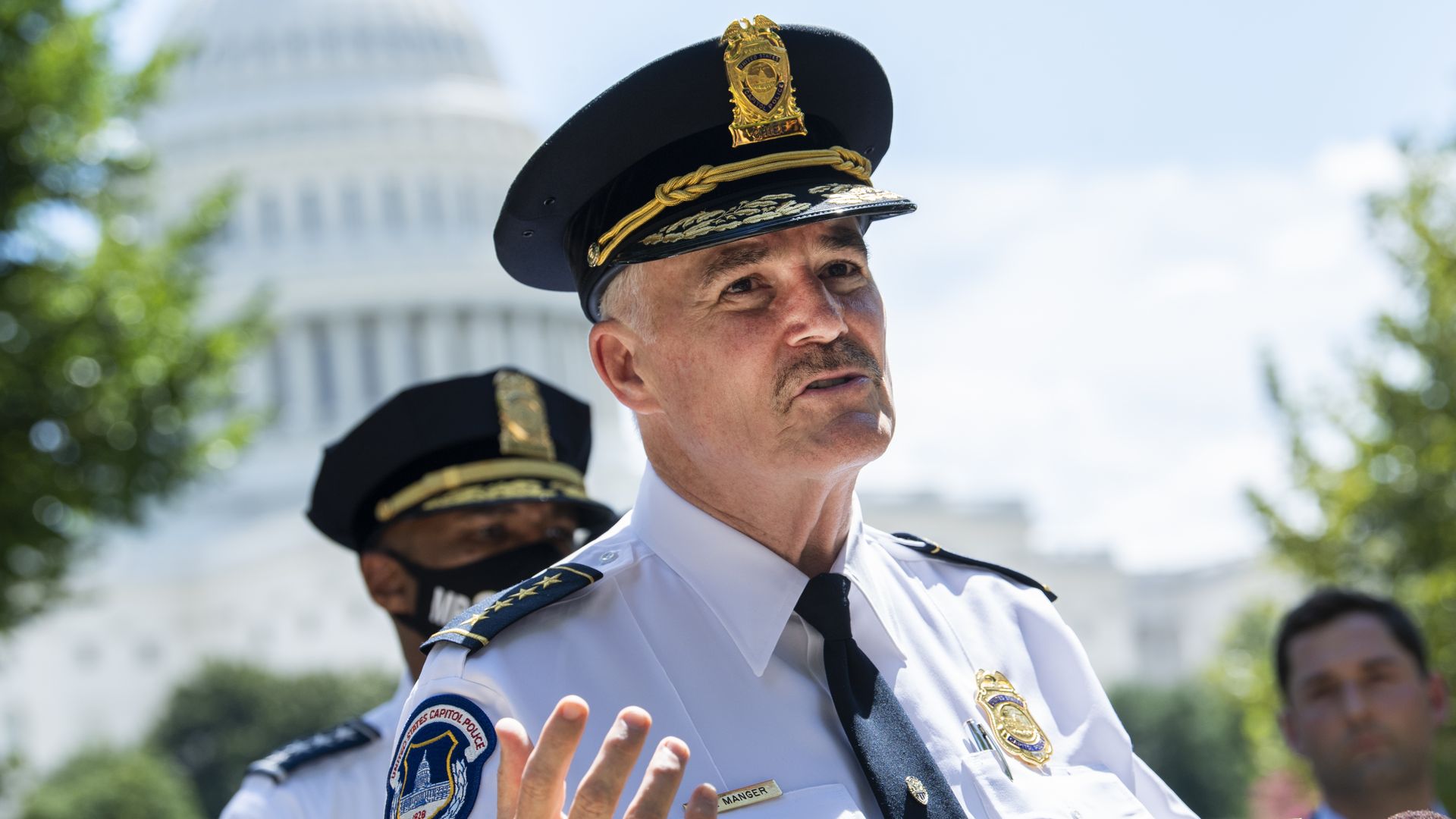 U.S. Capitol Police chief Tom Manger on Monday will brief congressional leadership about security preparations ahead of a Sept. 18 rally in support of jailed Jan. 6 rioters, two sources familiar with the meeting tell Axios.
Why it matters: The "Justice for J6" rally, which is being organized by a former Trump campaign staffer, has raised fresh security concerns over the potential for violence on Capitol Hill.
House Speaker Nancy Pelosi (D-Calif.) told reporters during her weekly press conference on Wednesday: "We intend to have the integrity of the Capitol be intact. I'm not going into any specifics."
What we're hearing: Pelosi invited Senate Majority Leader Schumer and Minority Leader Mitch McConnell, as well as House Minority Leader Kevin McCarthy to participate in the briefing on Wednesday.
It will take place in the Speaker's office on Capitol Hill at 11:15am Monday.
In the aftermath of the deadly Jan. 6 riots, where Trump supporters mobbed the Capitol in an effort to stop the Electoral College count, large fencing was put up around the Capitol. Hundreds of people have been charged for participation in the insurrection.
What they're saying: "I think they should take it very seriously. In fact, they should take it more seriously than they took the same sort of intelligence that they likely saw on January 5," former FBI deputy director Andrew McCabe told CNN Monday night.
Go deeper