Exclusive: Biden tapping Lee Wolosky to handle Afghan resettlement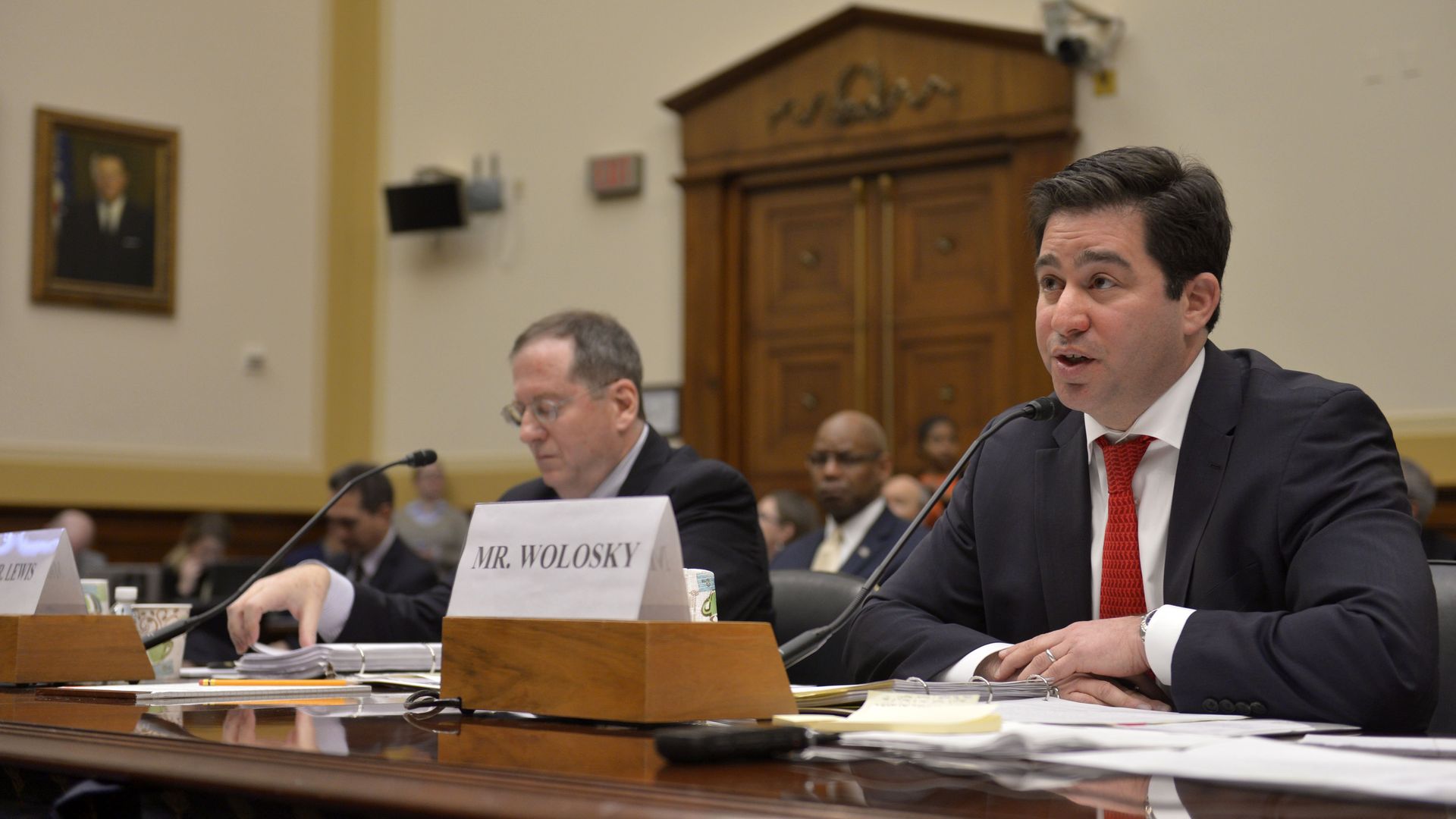 President Biden is tapping former ambassador Lee Wolosky, who led President Obama's efforts to shut down Guantanamo Bay, to coordinate the administration's legal efforts to resettle Afghan evacuees, according to a person familiar with the matter.
Why it matters: By bringing in a seasoned attorney with experience in the public and private sector, Biden is trying to ensure that his administration's unprecedented resettlement program stands on solid legal footing.
Wolosky, who will serve as a special counsel to the president, will take a leave from his firm, Jenner & Block LLP, to work with the National Security Council (NSC) and other administration officials on resettlement, as well as other issues related to the U.S. drawdown from Afghanistan.
Under Presidents Bill Clinton and George W. Bush, Wolosky served as Director of Transnational Threats on the National Security Council at the White House.
Obama put him in charge of efforts to shut down the detention facility at Guantanamo Bay in 2015 and made him an ambassador in 2016.
The big picture: Homeland Security Secretary Alejandro Mayorkas has said that at least 50,000 Afghans are expected to be admitted into the United States after the Taliban seized control of Afghanistan.
Last week, Biden appointed Jack Markell, a former governor of Delaware, to temporarily lead the Afghan resettlement effort in the United States.
The Office of Management and Budget on Tuesday urged Congress to provide an additional $6.4 billion for Afghan allies in part "to support processing sites overseas and in the United States," according to a blog post from OMB Acting Director Shalanda Young.
Go Deeper: Wolosky will be designated a special government employee with the expectation that he will serve for under 130 days.
Go deeper