White House urges Congress to pass emergency funding for Afghan resettlement, disaster relief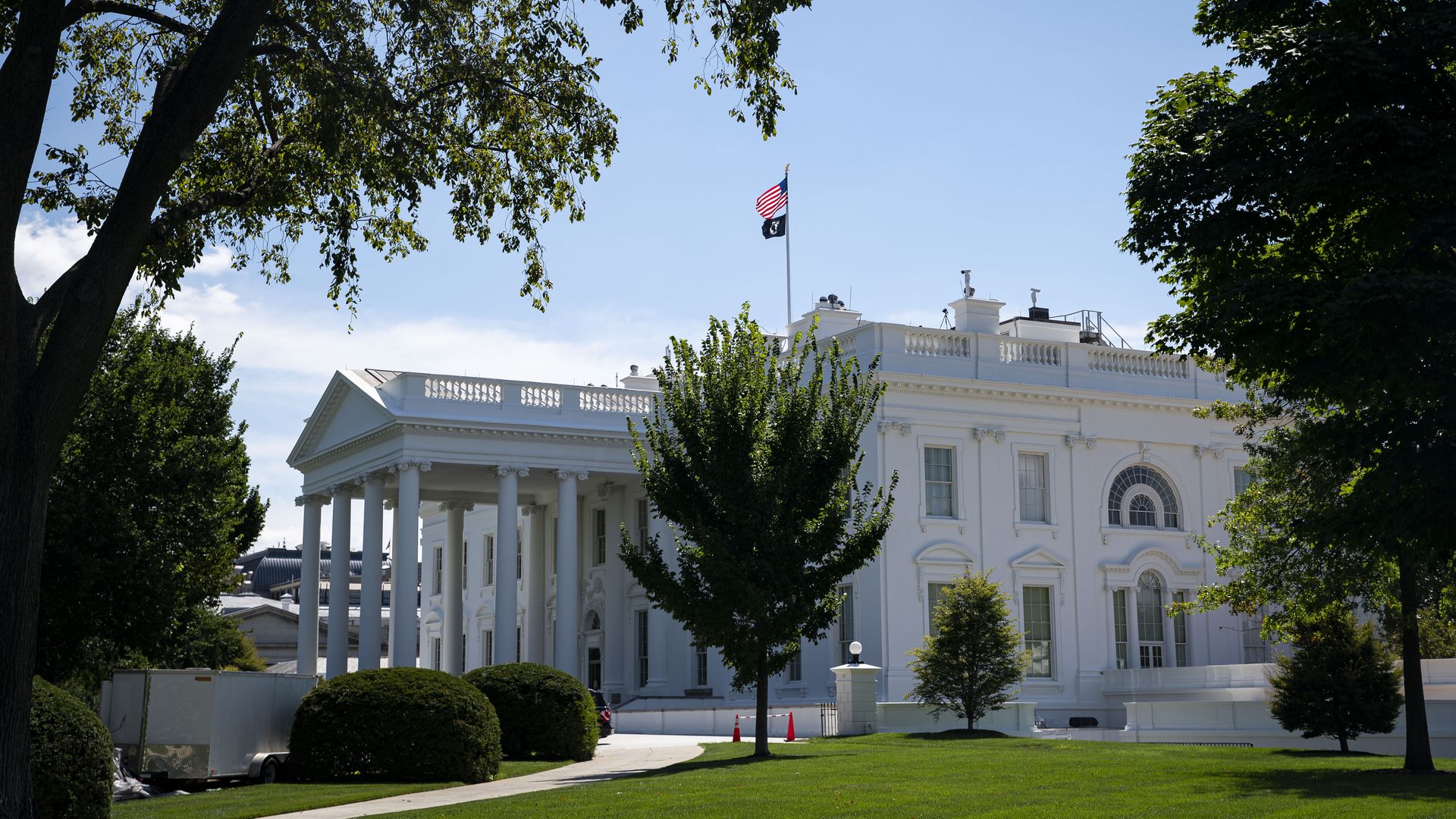 The Office of Management and Budget on Tuesday urged Congress to provide $6.4 billion for Afghan allies and partners and $14 billion for relief for natural disasters that took place prior to Hurricane Ida.
State of play: OMB is asking Congress to pass a short-term spending bill to provide more time for the full FY 2022 budget process to continue.
Details: A majority of the $6.4 billion would go to the departments of Defense and State "to support processing sites overseas and in the United States and U.S. government transportation for our allies and partners between processing sites and the United States," according to a blog post from OMB Acting Director Shalanda Young.
U.S. Citizenship and Immigration Services would also get additional funding to ramp up their capacity in the application process for permanent resident status.
The funding would also be used to support humanitarian assistance for those at risk in Afghanistan, and for the Department of Health and Human services to provide Afghans in the U.S. with public health screenings and vaccinations along with resettlement resources.
What they're saying: "The operation to move out of danger and to safety tens of thousands of Afghans at risk, including many who helped us during our two decades in Afghanistan, represents an extraordinary military, diplomatic, security, and humanitarian operation by the U.S. Government," Young wrote.
Between the lines: The administration is planning for up to 95,000 vulnerable Afghans to arrive in the U.S. for this and next fiscal year — not including Afghans who may be resettled as refugees, administration officials said in a call with reporters.
If the requests are passed by Congress, Afghans who are present in the U.S. for 12 months, would be able to apply to become lawful permanent residents, administration officials said.
Afghans would receive assistance with housing, employment, English language training, medical treatment and other necessities.
Administration officials said the $14 billion in funding for pre-Hurricane Ida natural disasters would be used in the aftermath of wildfires, earthquakes and Hurricanes Laura and Delta, among others.
It is expected that Ida will "significantly increase" the need for more disaster funding by at least $10 billion.
Go deeper