COVID-era audit reveals media measurement mess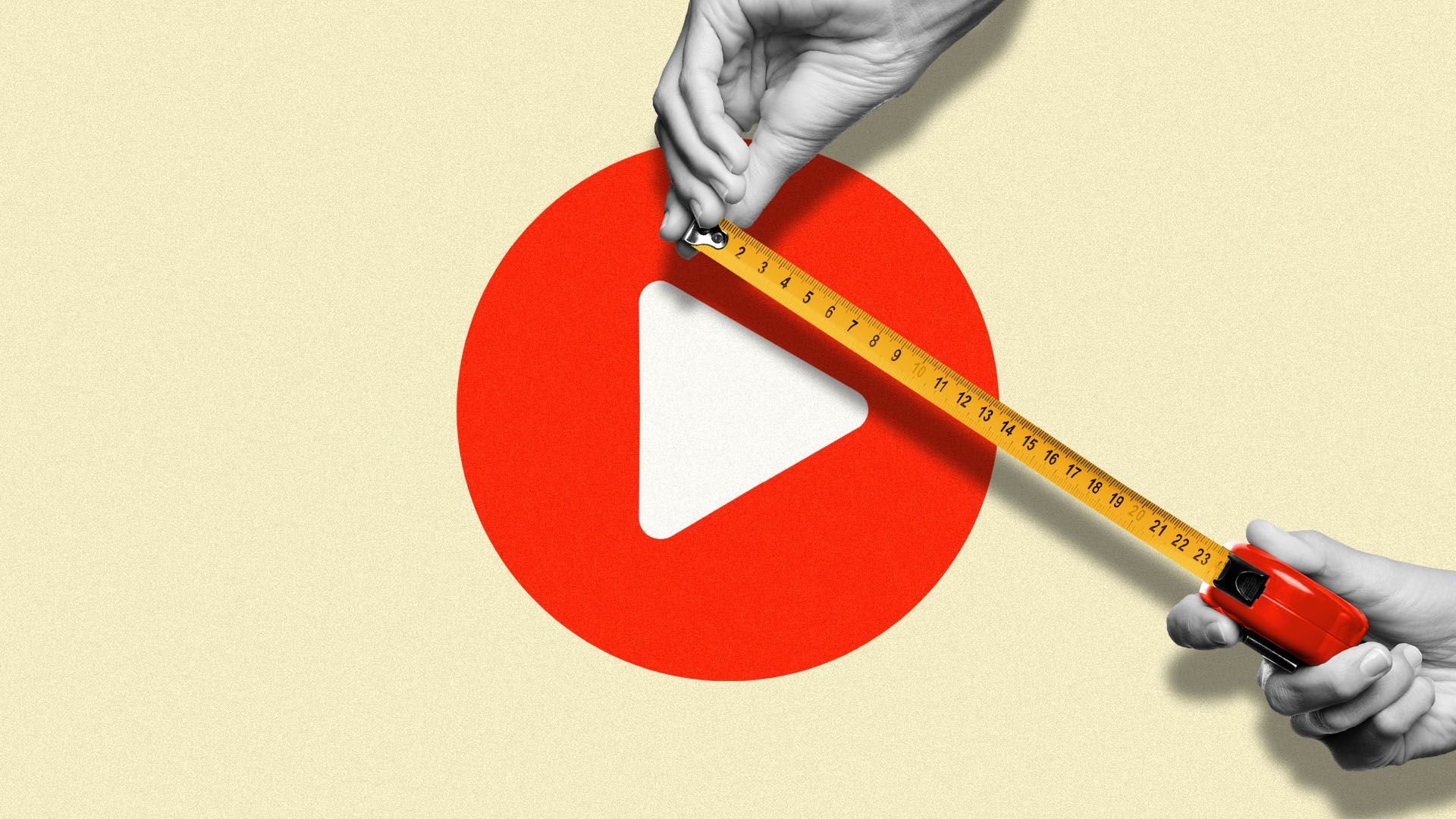 A longtime tension between Nielsen and major TV networks came to a head last week, underscoring the grim reality that no one in the media industry knows who to trust when it comes to measuring viewership in the digital era.
Why it matters: Nielsen has long been considered the media industry's most authoritative provider of TV measurement. But the rise of streaming and mobile video, especially in light of the pandemic, has put pressure on the company to modernize. Not everyone believes it's up to the task.
Driving the news: Nielsen last week was dealt a major blow when the media industry's de-facto measurement watchdog — the Media Rating Council (MRC) — said its Board of Directors voted in favor of suspending the accreditation for Nielsen's National Television measurement service.
The suspension from the MRC came as a result of an audit in response to complaints from major TV networks that argue Nielsen undercounted viewership during the pandemic, which adversely impacted ratings for major events, like the Super Bowl and award shows.
Nielsen in May admitted to undercounting viewership during the pandemic, following an MRC audit. Last month, it asked for more time as it sought to make necessary improvements to its system.
The MRC also said that it would remove the accreditation for an agreed-upon hiatus between Nielsen and the MRC that bought Nielsen more time to make changes to some of its local TV measurement services.
What they're saying: In a letter to clients, Nielsen CEO David Kenny said that the company is focused on evolving its measurement and is working "to remediate issues raised by the MRC."
"We understand and accept the issues laid out — which is why we recently requested a hiatus in accreditation to address them."
"While we are disappointed that the situation has come to this, we believe these are the proper actions for the MRC to take at this time," said George W. Ivie, Executive Director and CEO of the MRC. 
The big picture: The saga is the latest escalation in a series of confrontations between Nielsen and the nation's largest TV networks.
While Nielsen ratings will be used to measure TV viewership in the short term, executives are calling for new solutions long term.
Last month, NBCUniversal said it's building its own suite of measurement capabilities to try to fill the void left by Nielsen. NBCU has long criticized Nielsen figures and has led the campaign to modernize measurement.
For years, many digital upstarts have been trying to upend digital video measurement, but so far, none have been able to come up with a standard unit that the entire industry can transact on.
Be smart: While TV networks fret over Nielsen's data, steamers like Netflix seem much more receptive to it than ever before.
Nielsen in June released a new metric for measuring how many people watch streaming video and for how long.
What's next: Nielsen says it's committed to the audit process "and during this pause in accreditation, we will work with the MRC on resolving this suspension."
The company says that while it is disappointed with this outcome," the suspension will not impact the usability of our data."
Go deeper