Blinken says Taliban not blocking Americans from leaving Afghanistan airport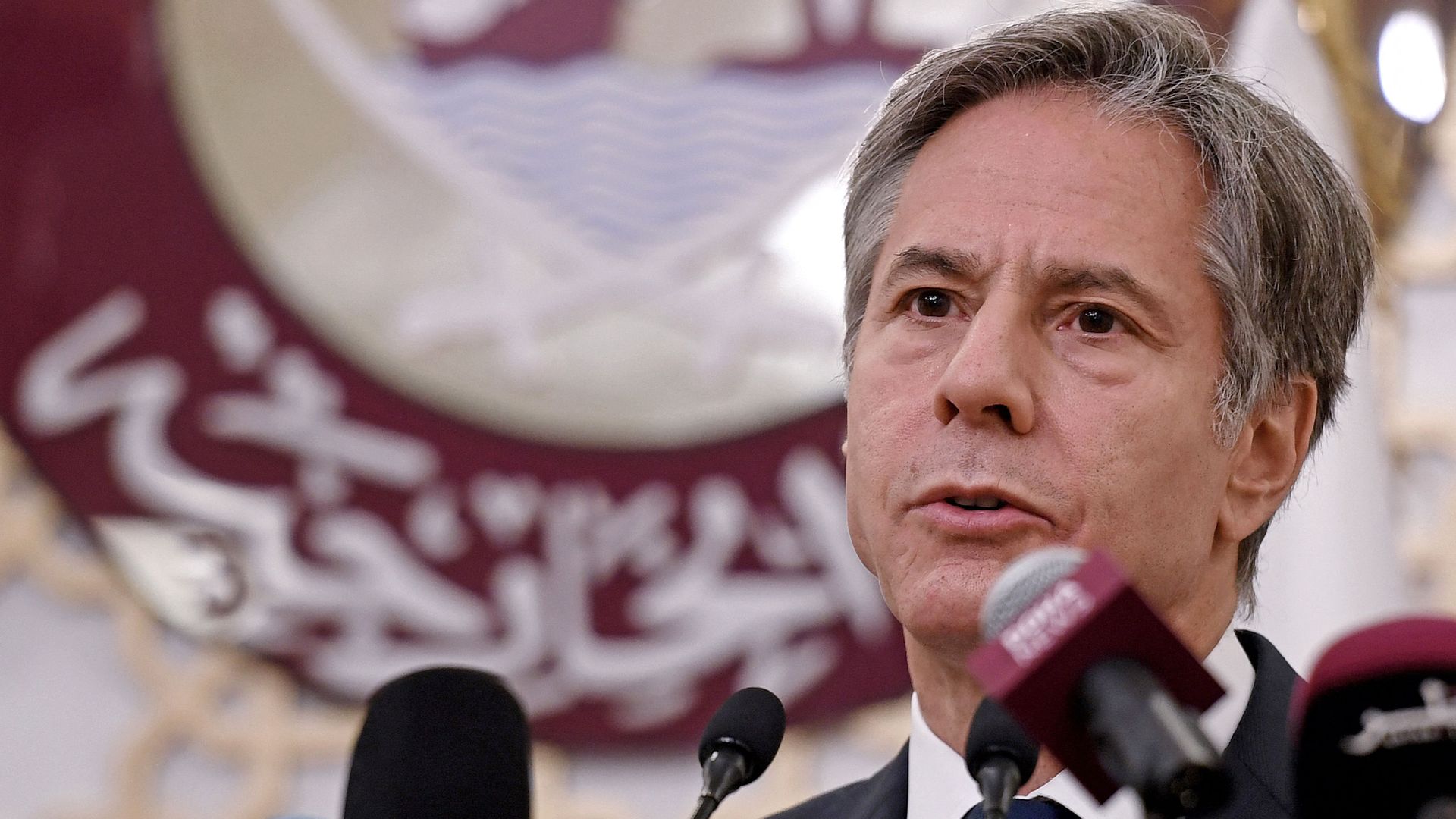 Secretary of State Antony Blinken on Tuesday denied reports that the Taliban is preventing Americans from flying out of Afghanistan from the Mazar-e-Sharif airport, according to Reuters.
Why it matters: The Taliban has been preventing the departure of at least four chartered evacuation flights from the airport for multiple days for unknown reasons.
An unnamed Afghan official at the Mazar-e-Sharif airport told AP on Sunday that the would-be passengers are Afghans who don't have passports or visas and thus were unable to leave the country.
What they're saying: Blinken said the Taliban has blocked multiple flights from the northern airport because some aboard lacked valid travel documents.
"And my understanding is that the Taliban has not denied exit to anyone holding a valid document, but they have said those without valid documents, at this point, can't leave," Blinken said at a news conference in Qatar, according to Reuters.
Blinken said the Taliban were so far allowing Americans with valid travel documents to leave the country and that the Biden administration has identified a "relatively" small number of Americans who are trying to leave Afghanistan through the Mazar-e-Sharif airport.
The big picture: The Taliban said on Monday it had "conquered" Panjshir province, Afghanistan's last holdout of resistance against the country's new rule.
Opposition fighters, primarily members of the National Resistance Front of Afghanistan, disputed the claim but called for a cease-fire.
Go deeper: What the Taliban victory means for Afghanistan's neighbors
Go deeper