Taliban claims victory in holdout Panjshir Valley as ceasefire proposed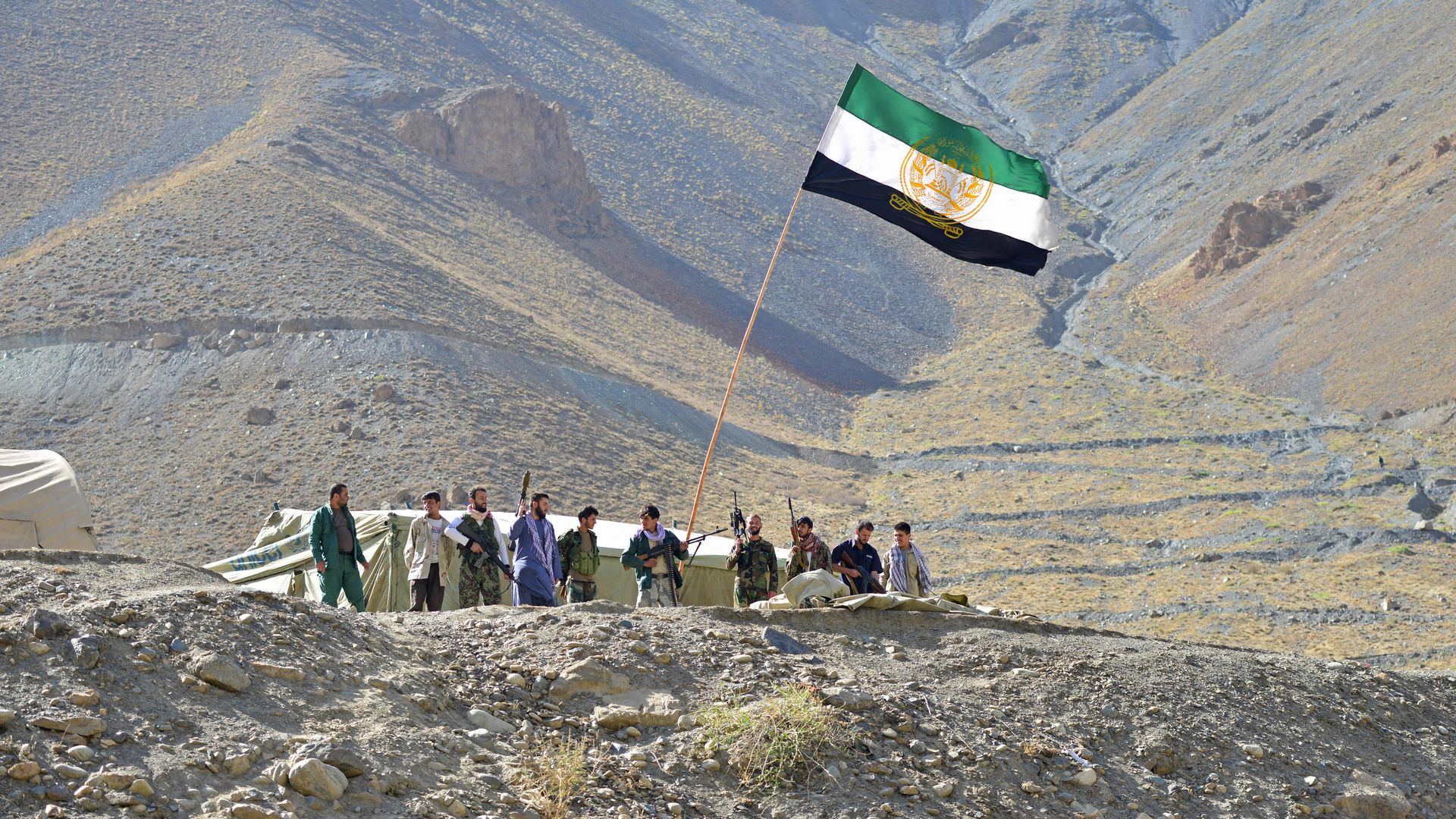 The Taliban said Monday it had "conquered" Afghanistan's Panjshir province, Afghanistan's last holdout of resistance against the country's new rule — a claim opposition fighters dispute.
Driving the news: There's been heavy fighting in the valley, north of Kabul, between the National Resistance Front of Afghanistan and Taliban fighters since U.S. forces left the country last Monday. The NRFA called for a ceasefire Sunday, per AFP.
The group told the news agency that if "the Taliban stop its military operations in Panjshir" and withdraws its forces, the NRFA "will direct our forces to refrain from military action."
Yes, but: NRFA leader Ahmad Massoud said in a statement Monday the Taliban's "claim of occupying Panjshir is false" and that "NRF forces are present in all strategic positions across the valley to continue the fight."
The big picture: The Taliban swept to power in the rest of Afghanistan last month, after former President Ashraf Ghani fled the country.
People in the region resisted the Taliban in the 1990s and Russian fighters in the 1980s.
Massoud is the son of Northern Alliance commander Ahmad Shah Massoud, who was killed in 2001.
What to watch: Massoud said in a statement Sunday that the NRF had "in principle agree to solve the current problems and put an immediate end to the fighting" and negotiate with the Taliban.
"To reach a lasting peace, the NRF is ready to stop fighting on condition that Taliban also stop their attacks and military movements on Panjshir and Andarab," in the southern part of Baghlan province, he said.
Go deeper