Kentucky governor calls state lawmakers into special session on COVID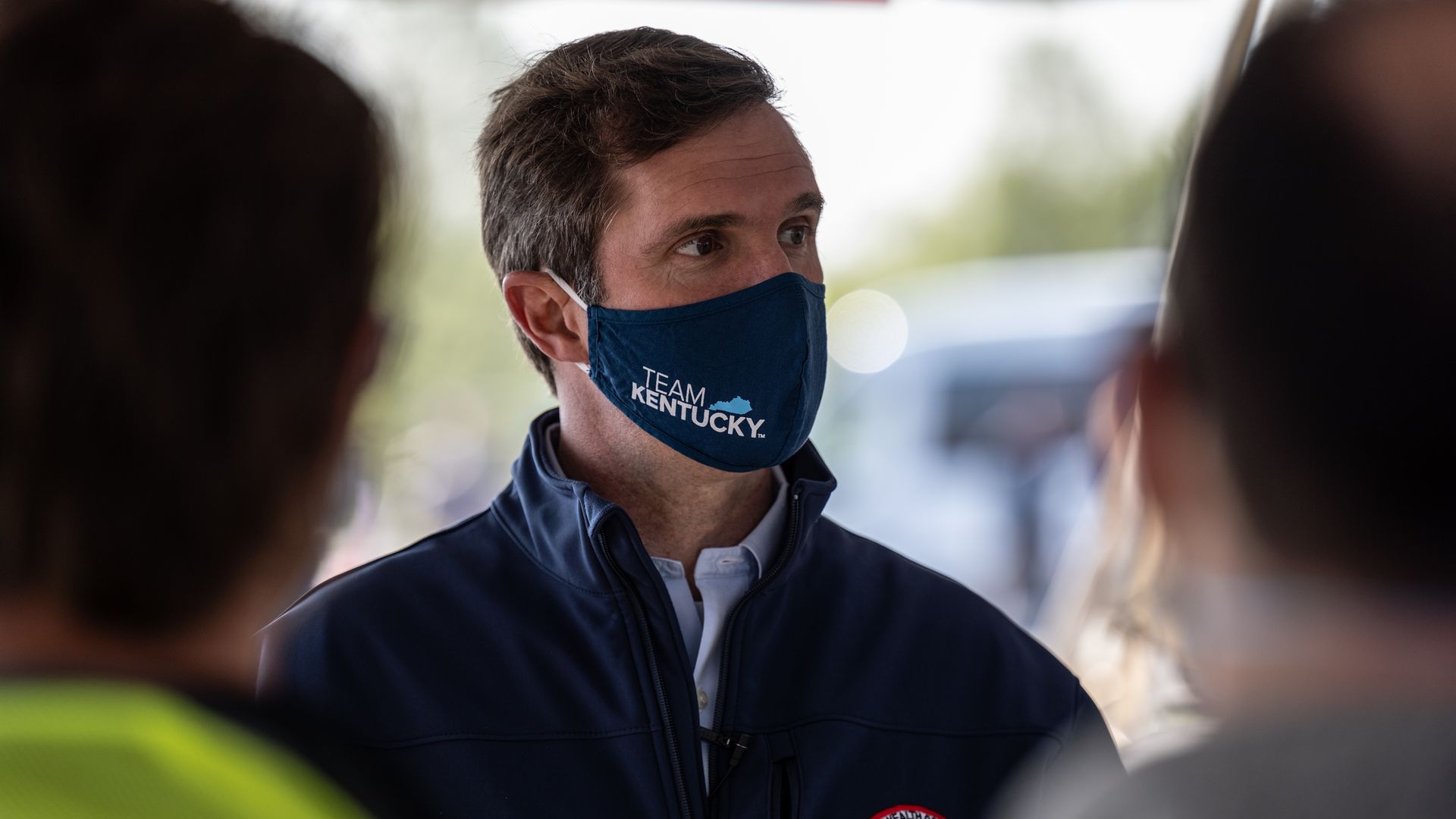 Gov. Andy Beshear is calling Kentucky's GOP-led legislature into a special session next week on policies to address surging COVID-19 cases in the state.
Why it matters: The Democratic governor had imposed a series of emergency pandemic measures, but the Kentucky Supreme Court ruled last month that a lower court had incorrectly blocked state Republicans from limiting his executive authority.
This paved the way for moving such policy decision-making to the legislature.
The big picture: The governor worked with the General Assembly to call the session for Tuesday.
Beshear is asking lawmakers to consider legislation to extend the state of emergency until Jan. 15, 2022, as "cases increase at the fastest growth rate of the pandemic," driven by the Delta variant, per a statement from his office Saturday.
He's also asking them to consider "setting forth the criteria" regarding his "authority to require facial coverings in indoor settings in certain circumstances" and for other virus mitigation and prevention efforts — including testing and vaccine distribution, according to the statement.
What they're saying: State House Speaker David Osborne (R) said in a statement that while lawmakers were yet to agree on "the specific language of the legislation we will consider, we are continuing discussions and have agreed it is in the best interests of our commonwealth to move forward with the call," per AP.
By the numbers: The coronavirus has killed more than 7,840 Kentuckians in the past 18 months, including 69 people on Thursday and Friday, according to the governor's office.
"We also have record numbers of Kentuckians in the hospital (2,365), in intensive care (661) and on ventilators (425)," the statement noted. "The positivity rate Friday was 13.17%."
Go deeper