Blinken, Austin head overseas to reassure Arab Gulf allies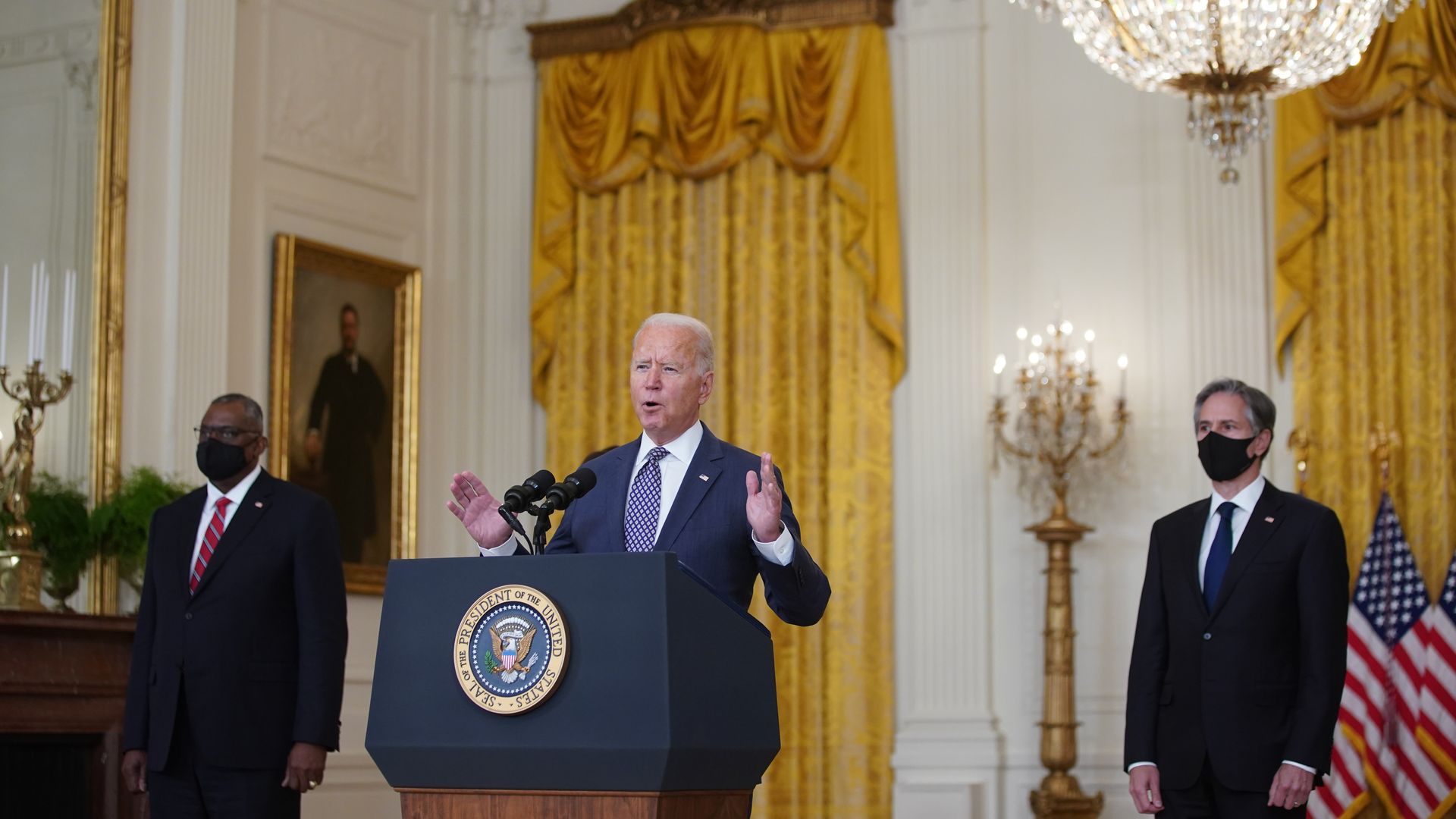 Secretary of Defense Lloyd Austin and Secretary of State Antony Blinken left Sunday on separate trips to shore up support among U.S. allies in the Arab Gulf region following a final, tumultuous withdrawal from Afghanistan.
The big picture: Working together to prevent a new rise in extremist threats under the Taliban regime will be a top subject of conversation.
"Throughout his trip, Secretary Austin will meet with regional partners and thank them for their cooperation with the United States as we evacuated Americans, Afghans and citizens from other nations from Afghanistan," Pentagon press secretary John Kirby said in a statement on Friday announcing the upcoming travel.
Austin will meet with leaders in Qatar, Bahrain, Kuwait and Saudi Arabia.
Blinken is also visiting Doha and will also stop in Germany on the way back to Washington.
"The secretary will convey the United States' gratitude to the German government for being an invaluable partner in Afghanistan for the past 20 years and for German cooperation on transit operations moving people out of Afghanistan," spokesman Ned Price said in a statement announcing the upcoming travel on Friday.
Blinken will also meet with Afghan evacuees who are still being processed at Ramstein Air Base.
Go deeper