How the yellow whistle became a symbol against anti-Asian hate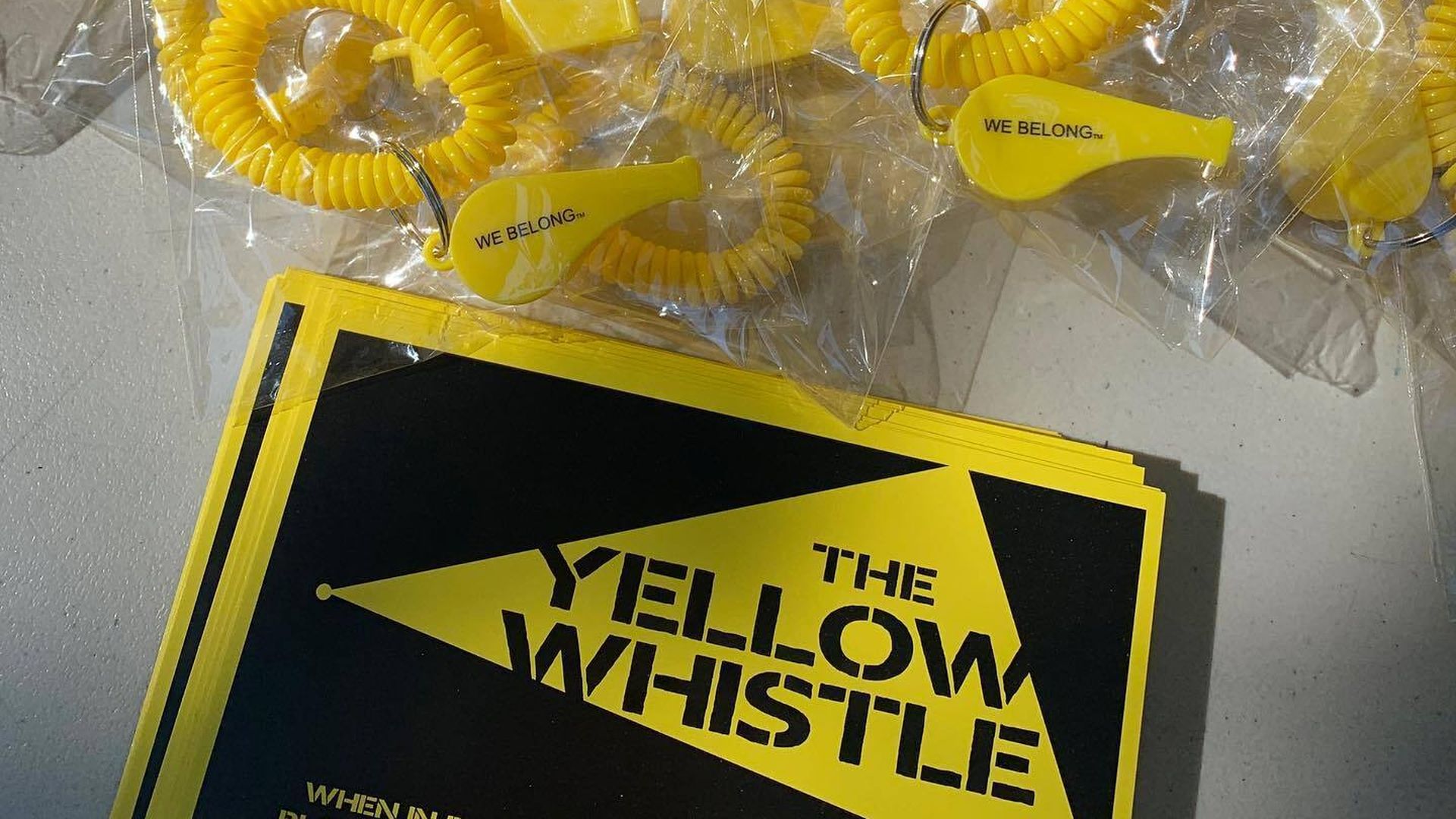 In the centuries since Asians first arrived in the United States, the color yellow has dogged their steps. It's been weaponized as a derogatory slur and exploited to villainize Asians as the Yellow Peril. In the last few decades, however, Asian Americans have sought to reclaim the term "yellow."
Driving the news: One such campaign is "The Yellow Whistle," a self-protection program launched this year by Agnes Hsu-Tang and Oscar Tang, owners of Kampgrounds of America (KOA), and four others in the wake of pandemic-fueled anti-Asian hate.
How it works: The whistle, designed to fit around the wrist for ease of access, gives people — especially elders — a way to signal alarm. It has the words "We belong" stamped on the side, and stands as a symbol against the "historical tyranny" of racism at large, per the campaign site.
More than 350,000 free whistles have been distributed at hundreds of locations since April, including at some of KOA's 520 sites across North America.
Non-Asians are also encouraged to take a whistle as a sign of solidarity.
What they're saying: "People are afraid to go out, and that's an invasion of their right," Tang told Axios. "We shouldn't have to take into our own hands physical protection from outside violence."
But hopefully, wearing the simple device can "give them a little bit more confidence to venture out," Tang added, calling it a "demand for action."
"Yellow has a special significance for Asians," Tang noted. Reclaiming it in this way enables Asian Americans to know they have allies no matter where they go, he said.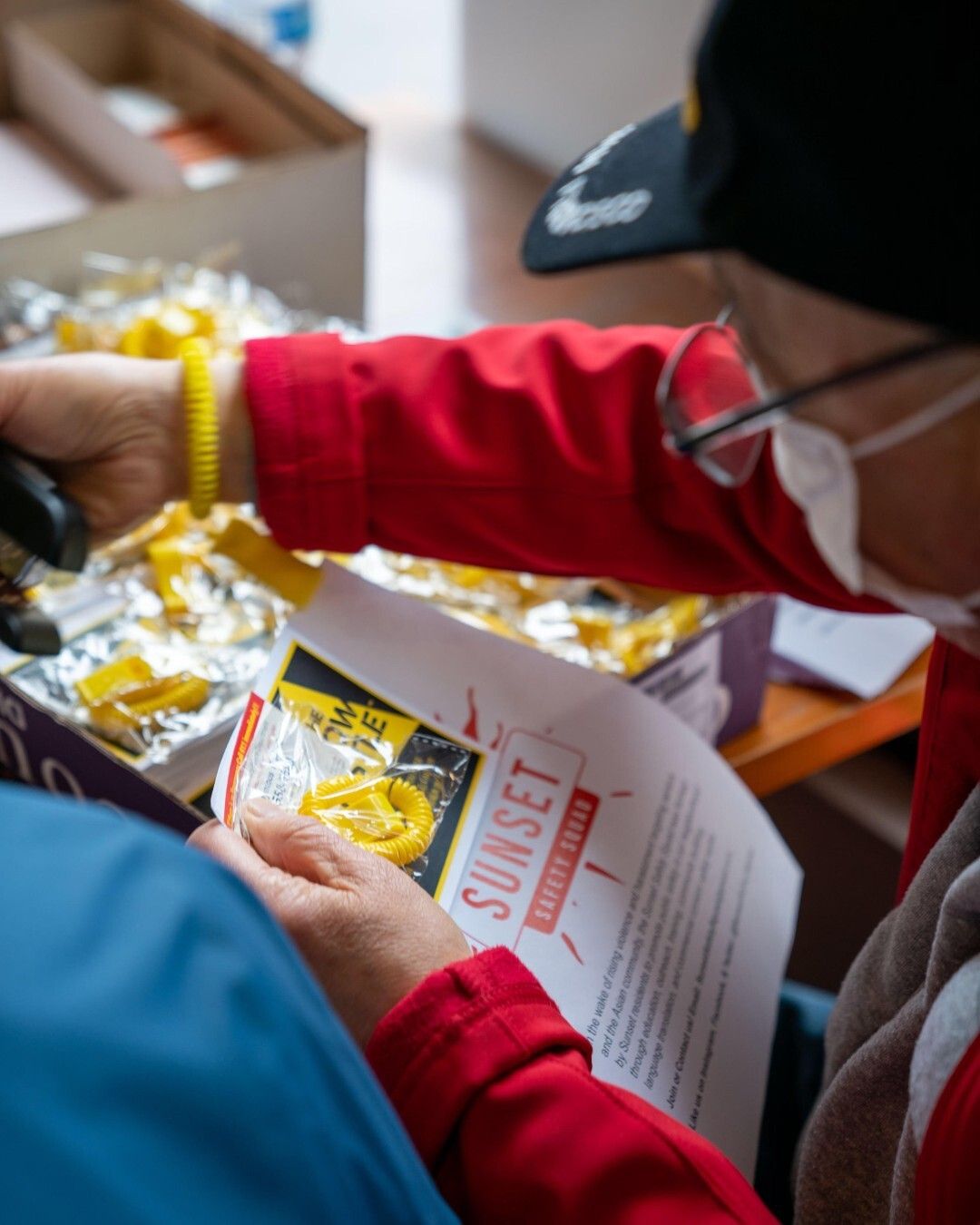 The big picture: The Yellow Whistle is one of several safety campaigns — including daily patrols, self-defense programs and pepper spray and personal alarm distribution — that Asian Americans have launched since the pandemic began.
The programs come as Asians and Asian Americans experience an uptick in attacks. In 16 of the largest U.S. cities, anti-Asian hate crimes jumped 145% in 2020, according to an analysis by the Center for the Study of Hate & Extremism at California State University, San Bernardino.
Stop AAPI Hate has collected over 9,000 self-reported incidents of anti-AAPI hate since March 2020. Nearly half included at least one hateful statement with anti-China and/or anti-immigrant rhetoric.
The bottom line: The message behind The Yellow Whistle is "something that we should subscribe to," Tang said. "It's definitely become a rallying cry for Asians, standing up for our rights."
Go deeper: Making the outdoors safe for people of color
Go deeper