What to expect from the fall tech launches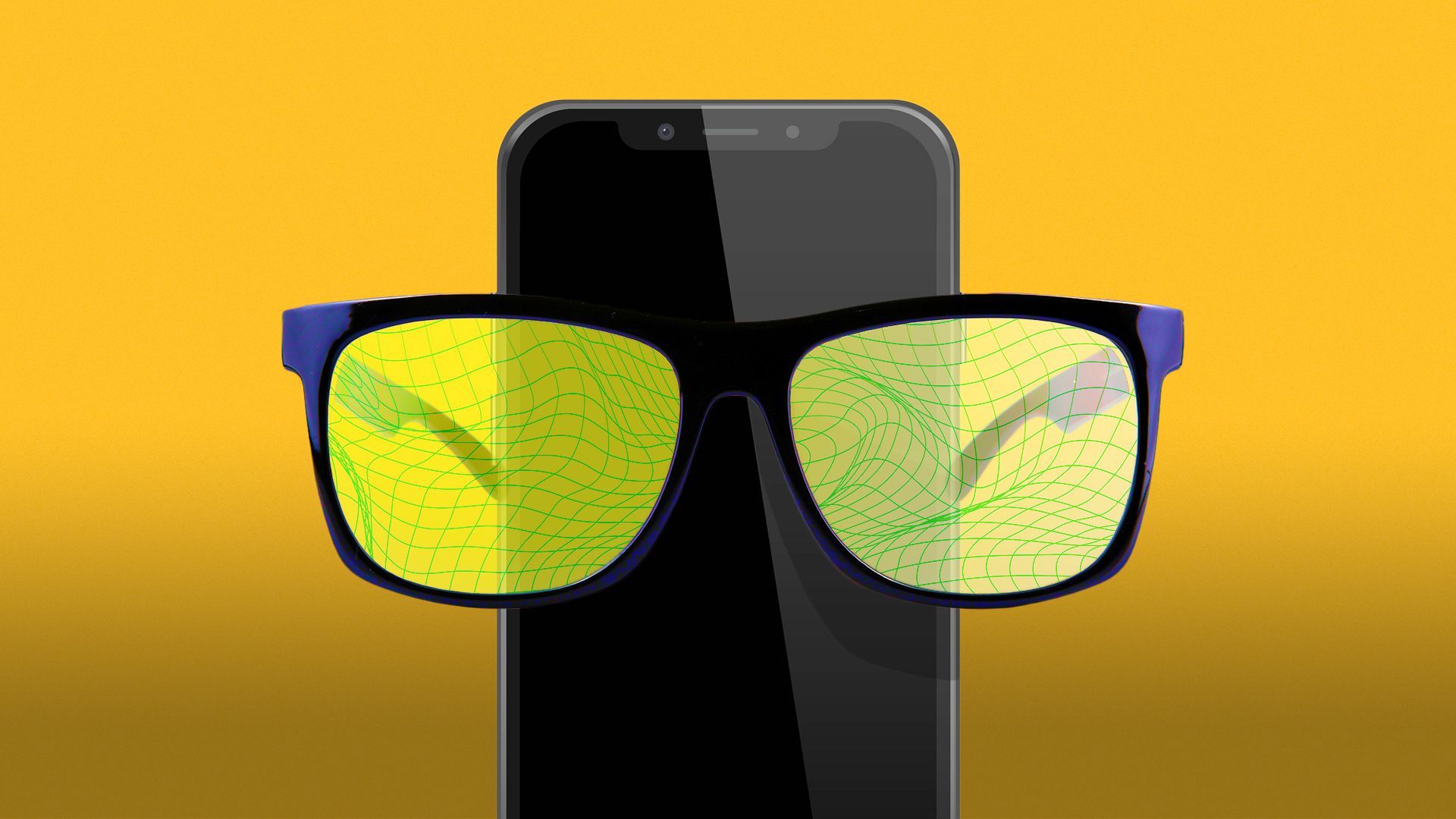 The inevitable centerpieces of fall's new-hardware season are new iPhones, Windows 11 PCs and other devices from Facebook, Amazon and Google. But to see where tech is moving next, you'll want to pay close attention to the market's edges — the niche products and surprise debuts that represent the companies' experiments and long bets.
Why it matters: The industry is on the cusp of new devices, including augmented reality glasses. Full-featured, affordable devices are still a couple years away, but, as we've written, the future is being developed in plain sight if you look closely enough.
Driving the news:
Apple is expected to launch the next iPhone at an event sometime this month, though this is unlikely to be a year in which the smartphone gets a major overhaul. Apple may also debut new iPad and Apple Watch, though reports are that Apple has run into production issues on a forthcoming Apple Watch that has a larger screen than previous models.
Microsoft is launching Windows 11 on Oct. 5, and the PC industry will have a range of new models timed to the software update. Windows 11 is the biggest change in years for the venerable operating system, although its support for Android apps has been delayed until next year. Microsoft has also scheduled a Sept. 22 virtual event to unveil its own Surface products.
Facebook has promised new hardware this fall, including smart glasses it has developed in partnership with eyewear giant EssilorLuxottica, maker of Ray-Ban. Facebook also recently updated its Quest 2 VR headset with more memory, so don't expect a new model there.
Amazon always has a slew of new hardware in the fall, and this year should be no exception. Its tablet and speaker updates tend to be incremental at this point, but it often drops a few experimental hardware launches in with the mainstream fare.
Google has promised a Pixel 6 launch that will be the first to use the company's internally designed Tensor processor. Google's Fitbit unit just launched a new tracker, and Samsung debuted the first smartwatch with the new Wear OS developed jointly with Google.
Between the lines: With the Facebook/Ray-Ban collaboration, the product itself is expected to offer a glimpse of the future. In other cases, though, it may be just a feature or new sensor that offers such a peek.
For example, Apple has included a Lidar sensor in some recent iPhone and iPad models. That feature isn't super interesting for what it does today, but could prove useful for new functions in the future.
With Google, the new Tensor processor's the thing to watch. Had Google's hardware ambitions been limited to conventional phones and Chromebooks, the company probably would have been just fine using chips from Qualcomm as it has in the past. As with Apple, though, moving to internal designs opens the door to other shapes and sizes of device.
It's worth remembering that the smartphone isn't being replaced outright. Rather, other devices are emerging that offer unique capabilities while your phone stays in your pocket.
AirPods and other smart headphones are a good example. Today they are a nice companion to a phone, but they also work in conjunction with other devices — like watches today, and smart glasses down the road.
Of note: A common struggle for all the big companies is just how to debut their fall products.
Many of the companies had hoped to have large in-person events, but the spread of the Delta variant scuttled those plans.
Microsoft is going with a virtual event for its Surface hardware and most other launches are likely to be online affairs as well.
Go deeper