Latest meme stock, Support.com, shows shorting is still riskier than ever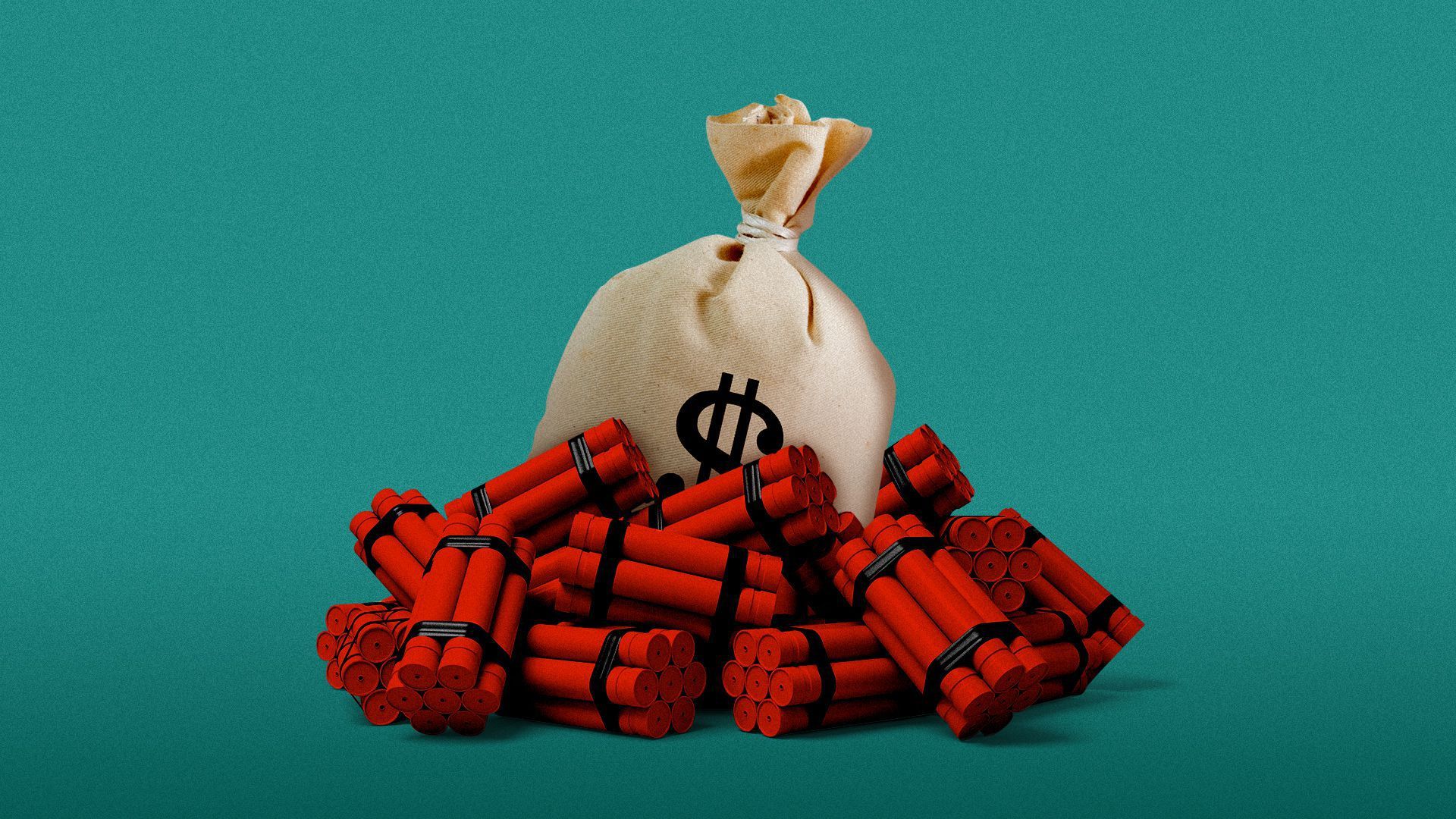 The stock market's relentless upward momentum this year has lined the pockets of all kinds of investors, from veteran market players to Robinhood first-timers. It's also made shorting stocks a lot more risky than it already was.
Why it matters: The meme stock phenomenon changed the game. After an initial upheaval that wiped out GameStop and AMC shorts in spectacular fashion, shorting stocks based on fundamentals has become a move that can turn lethal on a dime.
More broadly, it means going up against the historic amount of liquidity that's entered the equity market this year and the growth of a forceful "buy the dip" mentality.
In a nutshell, buy the dip translates to cover the short.
Driving the news: The latest heavily shorted stock to catch the attention — and the money — of Reddit's WallStreetBets traders is Support.com. It nearly tripled during the back half of last week, though it's retreated from its Monday high.
Short interest in Support.com was about 27% as of Aug. 27, IHS Markit estimated, putting it in the top 10 most shorted equities.
Catch up quick: Short-selling is a trade in which investors profit if a stock price declines.
Betting against a company sometimes gets criticism for being unpatriotic or immoral — but plenty of investors use it as a tool to hedge their positions or express views that companies are making poor decisions.
State of play: Investors with strong fundamental beliefs in a short position nowadays often don't maintain the trade nearly as long as they would have back in the good old days of 2019, one long/short hedge fund manager tells Axios.
"Even if fundamentally, being net short is where you want to be, you have to be very tactical and say 'okay fine I made some money on this short, I better take it off,'" he says.
One example: A few days into the multiday market selloff that kicked off in mid-August, "I covered a lot of stuff aggressively," he says. "[Long investors'] urge to buy that dip was so strong that you barely had a minute to cover."
The bottom line: The dynamics appear to have chilled shorting activity. In February, 2.94% of the outstanding shares of S&P 500 constituent companies were held by short-sellers, S&P Global Market Intelligence noted at the time.
As of mid-August, that percentage was 2.24%, according to an S&P analysis provided to Axios.
Go deeper: Valuations for venture-backed companies at record highs
Go deeper