Marvel's "Shang-Chi" strikes at unique moment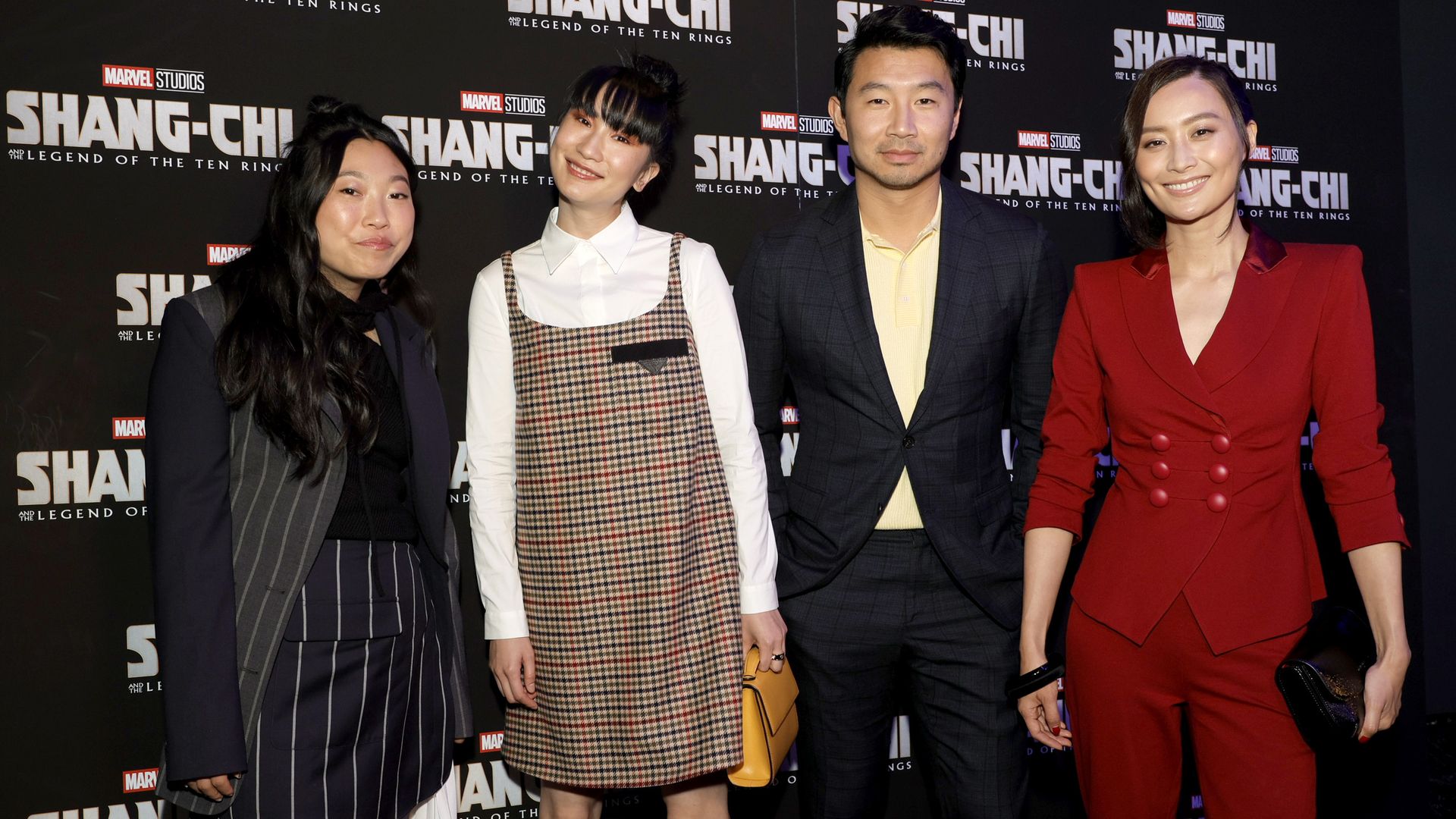 Marvel's first Asian-led superhero film hits theaters around the world this weekend, with some earlier showings starting Thursday. 
Why it matters: For many in the Asian community, the release of "Shang-Chi and the Legend of the Ten Rings" marks a rare cheerful moment after more than a year of watching near-daily violent attacks on Asian people around the world.
For Disney and those hoping to prove something with Shang-Chi through box office sales, the resurgence of COVID-19 and this week's deadly storms might lead to a lower turnout, which could throw off one measure of success that studios look for.
"Shang-Chi" was fast-tracked after Warner Brothers' "Crazy Rich Asians" smashed records three years ago.
Chinese Canadian actor Simu Liu, who plays the superhero, famously "manifested" his role when he tweeted at Marvel (again) after the success of "Crazy Rich Asians." 
The character of Shang-Chi debuted in the comic books during the '70s at the height of the martial arts craze.
But Marvel Studios president Kevin Feige told Press Trust of India this week that avoiding racial stereotypes was the most important goal for the cast and crew. 
Creative teams worked with organizations like Gold House, a nonprofit aimed at advancing Asian socioeconomic opportunities, to ensure that the characters, story, themes and community engagement were authentic.
Axios previewed the film on Monday at a Gold House VIP premiere in New York City, in collaboration with Marvel Studios.
I shared my personal review of the film on our "Axios Today" podcast, which you can listen to here.
What they're saying: "I expected to be a very small cog in a very big machine," Liu told audiences after the screening. 
"But I was pleasantly surprised by how collaborative [the process] was," he added.
Actress Meng'er Zhang talked about how her character, Shang-Chi's sister Xialing, originally had a streak of red hair underneath her black hair.
She said that after she read a Teen Vogue article about how many Asian women have color in their hair, she told director Destin Daniel Cretton that she didn't want it and he didn't hesitate to take that feature out. 
The big picture: Asians are the fastest-growing racial group in the U.S., according to the latest census data. 
Our thought bubble: Franchise films like "Shang-Chi" will not solve Asian representation problems overnight, especially if the film is seen only by the Asian community. 
At the same time, the movie helps to drive more media attention to the stories behind the film.
The bottom line: "You're going to have more stories to cover," said Awkwafina, who plays Shang-Chi's sidekick, Katy, in the movie, when Axios asked how the movie might change the media industry.
Go deeper