First look: Beto launching "drive-to-you" voter registration tool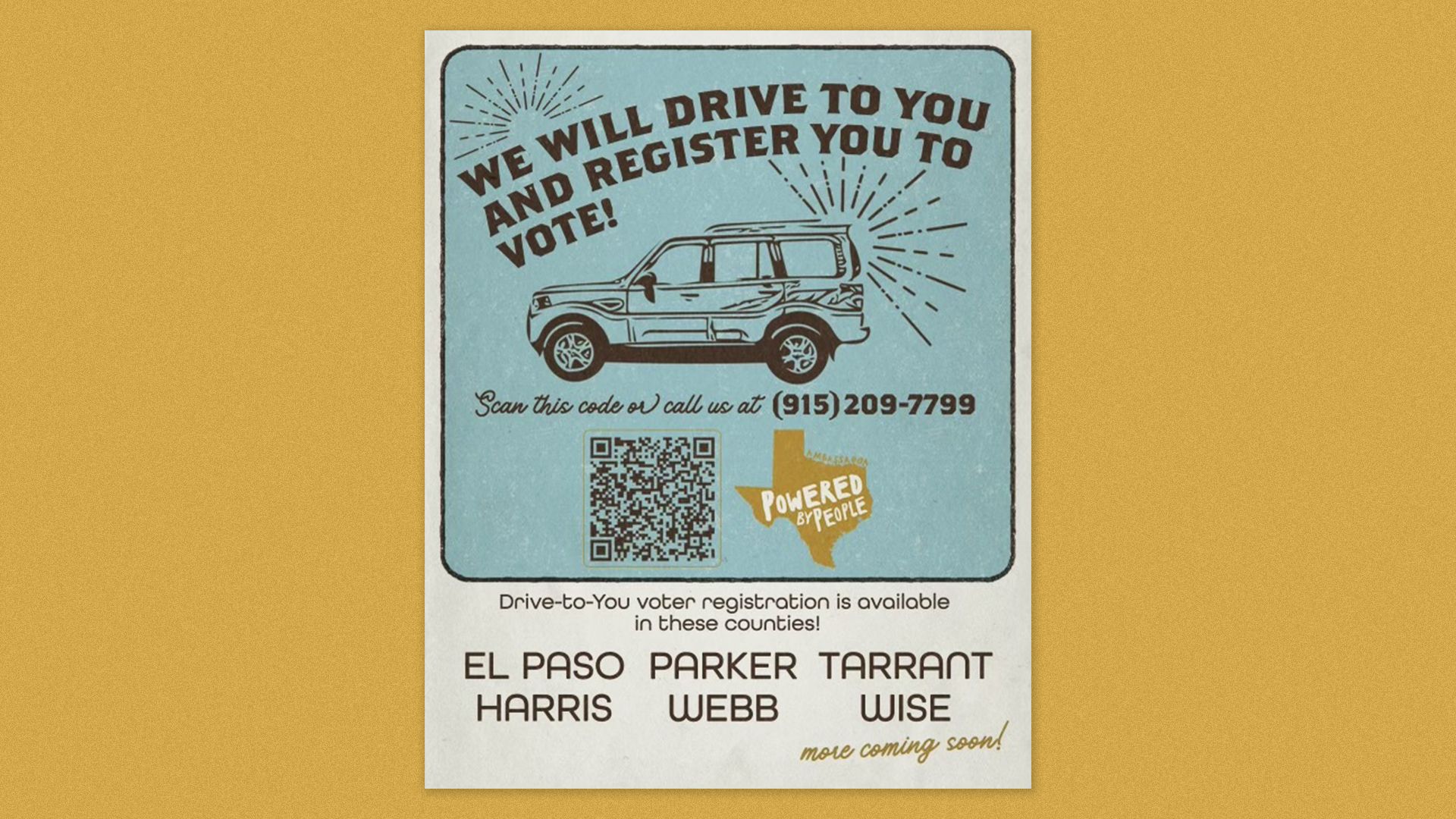 Former congressman and presidential candidate Beto O'Rourke is launching a new voter registration tool on Thursday, which will allow eligible Texans to register to vote right at home by deploying volunteers to their houses when requested.
Why it matters: The announcement comes just two days after the Republican-controlled Texas legislature passed a bill widely criticized by Democrats and voting rights activists for making it more difficult for some Texans to vote.
Texas was already known for being one of the most difficult states to vote in.
How it works: The program is being launched by the voting organization Powered by People, which O'Rourke founded.
It will start in 10 counties: Harris, Bexar, Webb, Tarrant, El Paso, Travis, Parker, Wise, Kaufman and Taylor, according to a release. It will expand to others in the coming days and weeks.
Texans living in those counties can call (915) 209-7799 or use a QR code to schedule a time for one of over 1,000 participating volunteer deputy registrars to drive to them and help them register to vote.
What they're saying: "In knowing that they can get away with subverting democracy, Republican leaders in this state are growing more and more emboldened in the effort to restrict the rights of Texans," O'Rourke told Axios in a statement. There has been speculation that he may challenge Gov. Greg Abbott next year.
"You can't out-register voter suppression but every little bit helps," he added.
O'Rourke and Powered by People senior advisor Cynthia Cano registered one El Paso woman on Wednesday, testing out the "drive-to-you" system, Cano told Axios.
Go deeper