The curious case of the Bishop Sycamore football team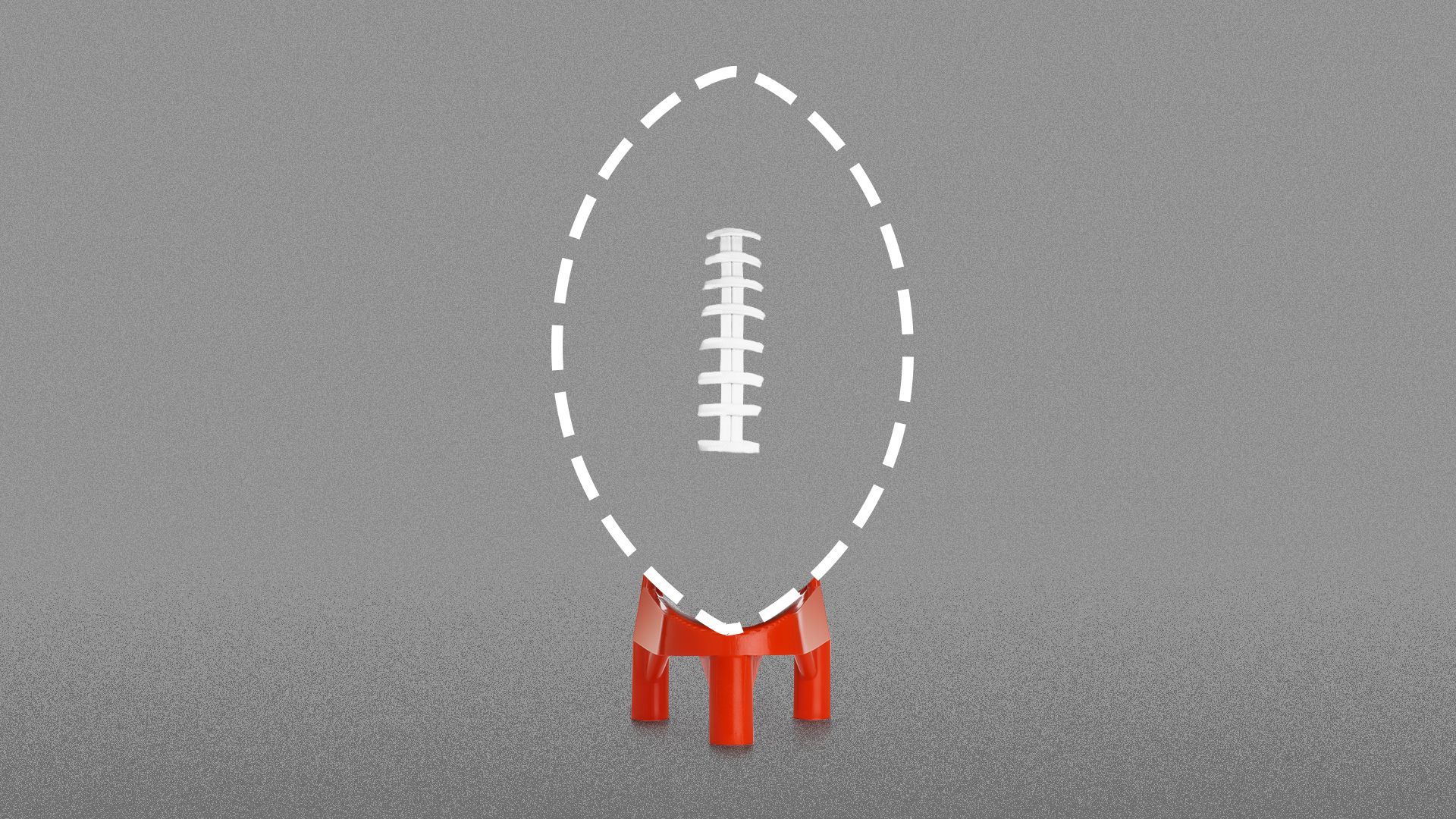 What began this week as a funny headline — "High school dupes ESPN, ends up on national TV" — has taken a dramatic turn, unearthing one of the wildest sagas in years.
Catch up quick: On Sunday, ESPN aired a high school football game between IMG Academy (Bradenton, Florida) and Bishop Sycamore (Columbus, Ohio). IMG won, 58-0.
The aftermath: Bishop Sycamore was set to play the nation's fourth-hardest schedule, but most opponents (and a streaming service) have backed out. The head coach was let go on Tuesday, and the school's website — which was mostly blank pages — has been shut down.
Now, for the backstory...
What we know: Bishop Sycamore used to operate under the name Christians of Faith Academy. When COF Academy collapsed in 2018 amid fraud allegations, it rebranded.
What they're saying: Former players and parents have shared their stories this week. Aaron Boyd, who played for COF Academy in 2018, painted a particularly alarming picture.
"[When] I first moved out there, we were staying in a hotel ... for like five months. ... We didn't go to school [and] didn't have practice. We just went to games."
"They recruited us telling us we were gonna be on [Netflix]. They told us we're gonna be the IMG of the Midwest. They lied to me and my mama."
—
Boyd, via Complex
The other side: Andre Peterson, Bishop Sycamore's founder, director and offensive/defensive line coach, denies that the program is a scam.
Between the lines: The irony of this saga is that IMG is also not really a "school." Like Bishop Sycamore (and others), it exists almost solely for sports. Unlike Bishop Sycamore, it's not fraudulent.
The bottom line: If Sunday's game had been closer, this never would have become such big news. Instead, Bishop Sycamore is now infamous — and might never play another football game.
Go deeper