Scoop: Trump national security adviser briefs House GOP on Afghanistan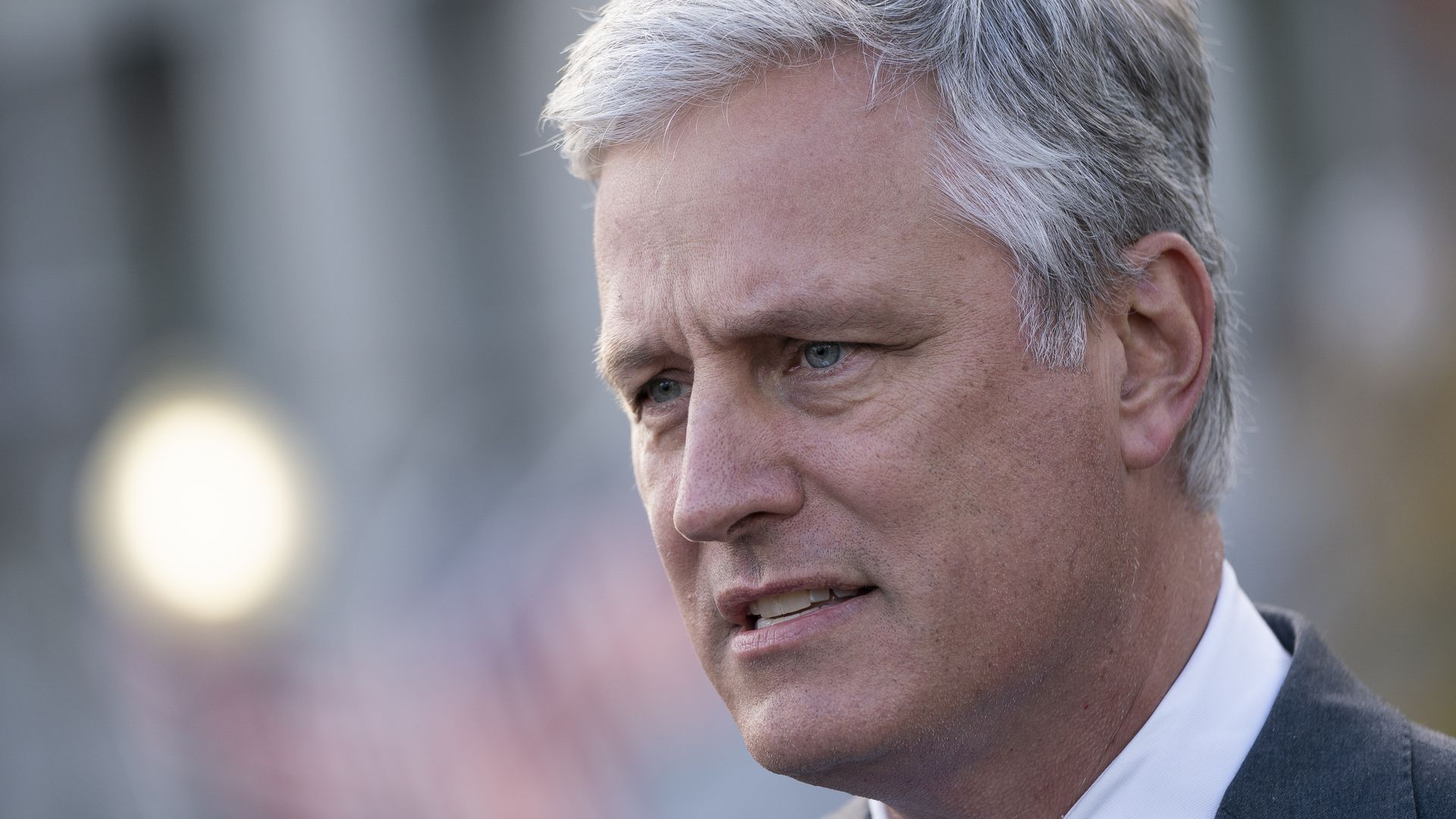 Former Trump national security adviser Robert O'Brien spoke for over an hour with House Republicans on Tuesday, helping them develop their latest policy offensive on Afghanistan, Axios has learned.
Why it matters: O'Brien has increasingly been working with Minority Leader Kevin McCarthy (R-Calif.) to help House Republicans in their effort to regain the majority in 2022.
O'Brien recently joined McCarthy for his annual retreat in Jackson Hole, Wyoming.
He also will appear alongside the minority leader Wednesday at the Richard Nixon Presidential Library in California, where the two will discuss the House Republicans' foreign policy agenda with conservative radio host Hugh Hewitt.
Aides bill the event as McCarthy's most substantive foreign policy address to date ahead of 2022.
What we're hearing: During the call, O'Brien walked members through a series of policy proposals focused on "rebuilding American credibility," one source with direct knowledge of the call told Axios.
He said "the perception of weakness is very provocative," and warned that countries like China and Russia will seek to exploit the region following the U.S. withdrawal from Afghanistan.
One proposal he backed includes immediately sending 250 M1 Abrams tanks to Poland to bolster its defense capabilities on Europe's eastern front with Russia, as the Poles wait for previously purchased U.S. tanks to arrive.
O'Brien and McCarthy advocated for Rep. Mike Gallagher's (R-Wis.) forthcoming bill, which would bar giving U.S. money to the Taliban and prohibit the U.S. from formally recognizing it as a legitimate entity.
Greg Smith, vice president of O'Brien's consulting firm American Global Strategies LLC, confirmed some details of the call for Axios.
But, but, but: While House Republicans hope to hit Democrats over the Afghanistan withdrawal, the Biden administration notes that the war was started by a Republican — George W. Bush — and ended by another, Donald Trump.
In addition, Trump's secretary of State, Mike Pompeo, negotiated a deal with the Taliban that precluded attacks on American forces in the country in exchange for a withdrawal by May 1 — and the release of 5,000 Taliban prisoners.
Those included some of the Taliban's top war commanders, including those who just took control of Afghanistan.
The deal was cinched while O'Brien was national security adviser.
President Biden made it a point in a speech Tuesday to highlight the Trump/Pompeo deals.
"And by the time I came to office, the Taliban was in the strongest military position since 2001, controlling or contesting nearly half of the country," Biden said.
"So, we were left with a simple decision: Either follow through on the commitment made by the last administration and leave Afghanistan, or say we weren't leaving and commit another tens of thousands more troops going back to war."
Go deeper: House Republicans target Democrats on Taliban recognition
Go deeper