Scoop: Trump wants equity in Jason Miller's social media app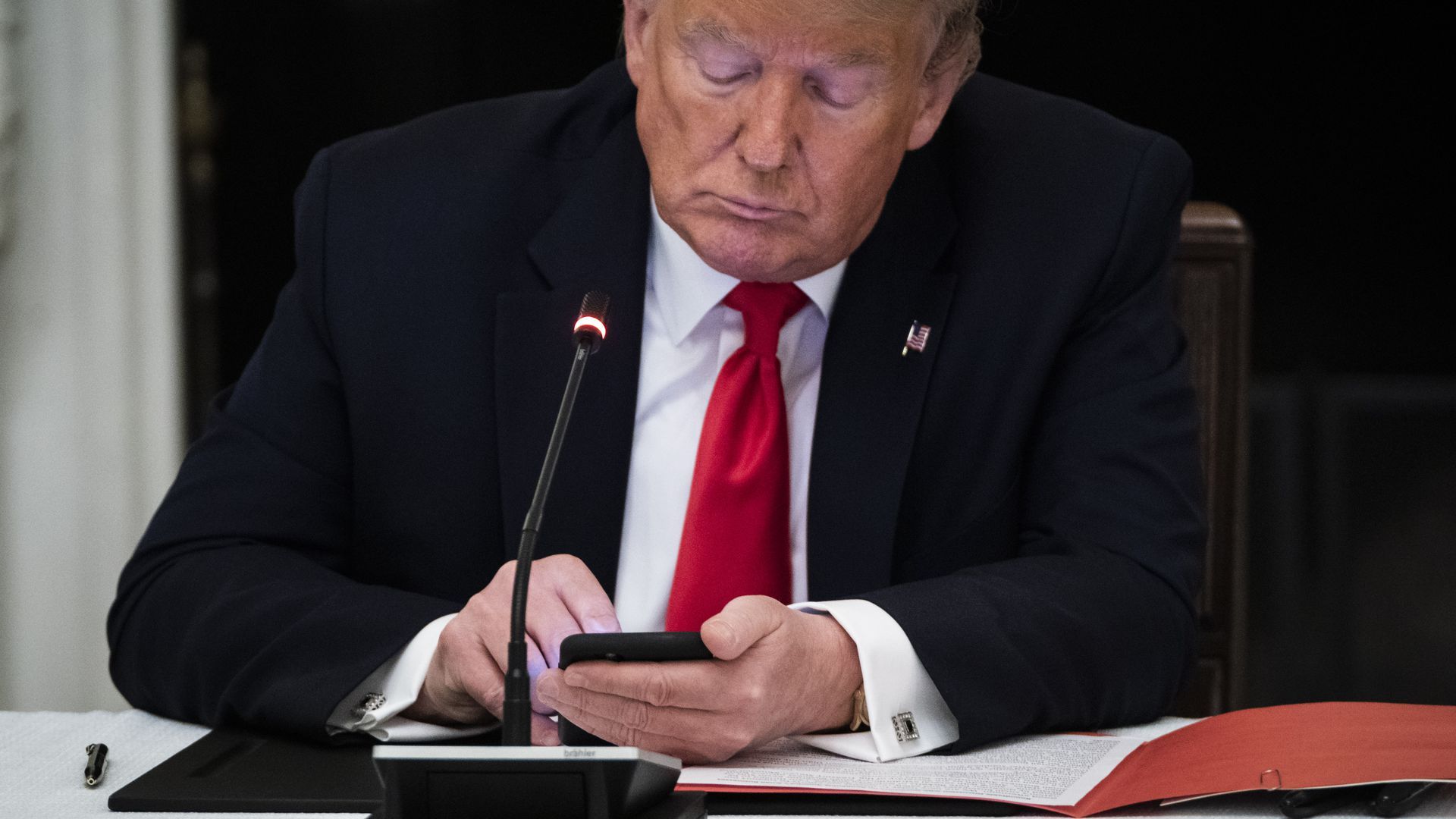 Former President Trump wanted equity in Gettr, the new social media app launched by former Trump aide Jason Miller, sources tell Axios.
Why it matters: The former president has yet to join the app, although sources say that conversations about his participation are ongoing. Discussions about equity are likely part of those conversations, and everything is a negotiation point.
Be smart: Miller has acknowledged in media interviews that one of the initial funders of the app is the family foundation of Guo Wengui, a Chinese billionaire. Gettr has yet to publicly state its full list of initial backers.
Guo has no leadership role or direct financial relationship with the company. There are multiple investment funds that are providing initial funding.
In an interview with the New York Times, Miller said there's "been over $50 million that's put in the platform so far and have somewhere in $25, $30 million range that we currently have in the bank."
What's next: Gettr is looking to expand beyond the U.S. and beyond social networking. The app, which says it now has over 2 million users, has a sizable international audience that includes a growing cohort in Brazil.
Later this week, Miller and Donald Trump Jr. will be speaking at CPAC Brazil. Brazilian President Jair Bolsonaro has a profile on Gettr.
Sources say the company is exploring ways to build out a financial services platform, Gettr Pay.
Miller has in the past stated that since the platform won't share or sell any user data, it will monetize via tips to creators and will take a smaller cut than other tech platforms. It also plans to launch ads next year.
Go deeper