NFL to restrict media access in locker rooms for second season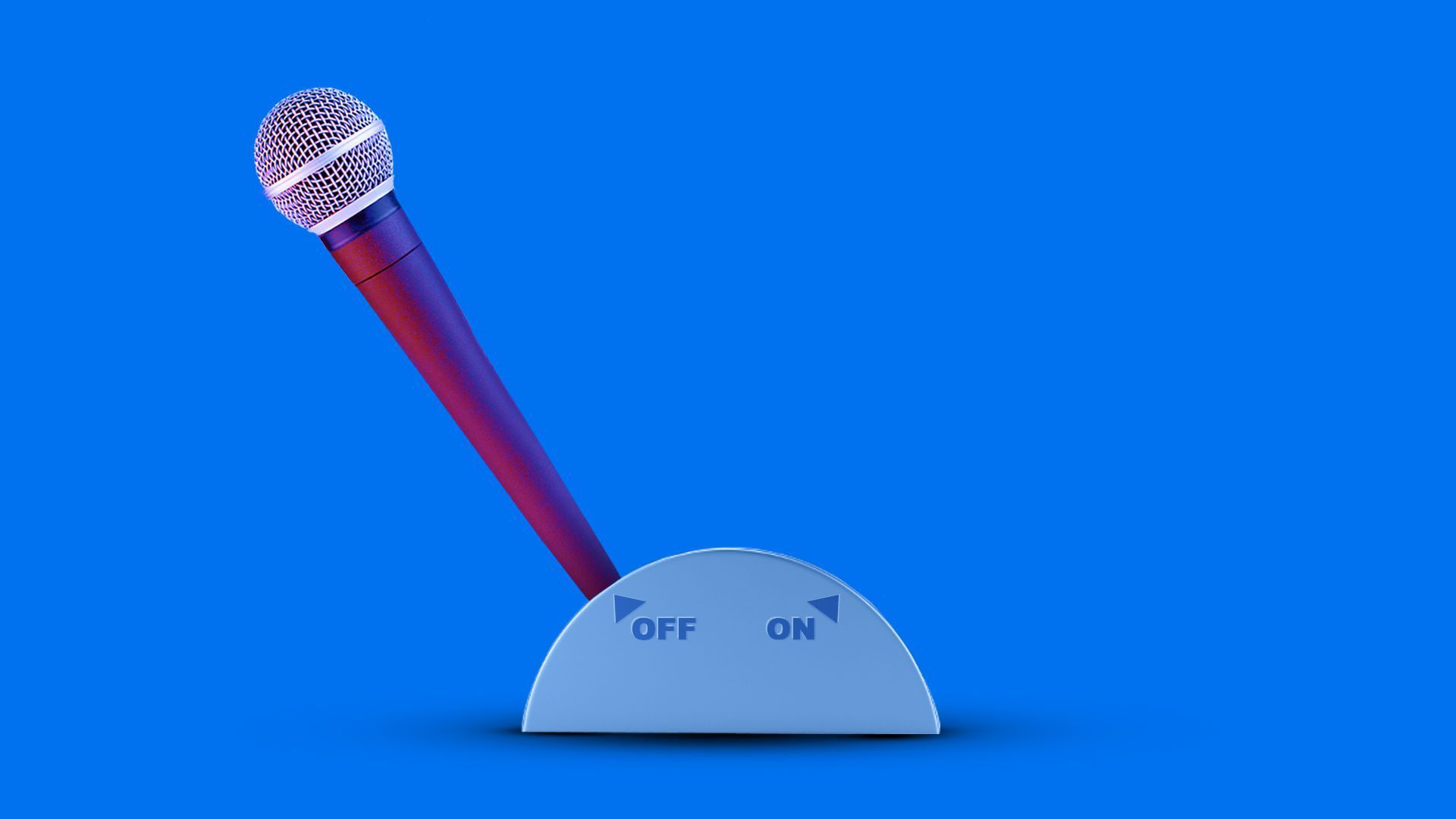 The NFL will restrict media access for a second straight season amid the coronavirus pandemic, permitting only team employees inside the locker room when players are present.
Why it matters: Sports teams already operate like media companies, churning out content, growing audiences and publishing news updates. Keeping journalists at a distance gives them even more narrative control.
In the past, teams and players relied on beat reporters to amplify their voices and relay their message to the masses. Now, they can speak directly to millions of fans through social media.
To be clear: Independent media will still have in-person access to athletes and coaches via news conferences, so it's not like they'll be unreachable this season. But the locker room is off-limits.
What they're saying: "The relationships built during locker room access and the reporting [therein] ... is the heart of NFL beat coverage," said Lindsay Jones, president of the Pro Football Writers of America.
"It allows for fans to have a deeper understanding of the players beyond their performances on the field," added Jones, who writes for The Athletic. "Coverage of the NFL will suffer without it."
The big picture: One of sportswriting's greatest innovations came in the 1940s, when Dick Young of the New York Daily News began gathering postgame quotes from players at their lockers, adding color to his stories.
Reporting has continued to evolve since then, as has the balance of power between journalist and athlete. Why give a writer a quote when you can tweet it yourself?
Closing locker rooms to media members makes complete sense as a precaution, and it's been labeled a temporary measure. But when access is yanked away, it tends not to be given back, at least not fully.
The last word: "The ability to report inside a locker room is nothing short of a miracle," The Ringer's Bryan Curtis wrote last year. "That's why [sportswriters are] scared ... the coronavirus will be the means by which it's taken away forever."
Go deeper: The evolution of sportswriting
Go deeper