Homeschooling reaches critical mass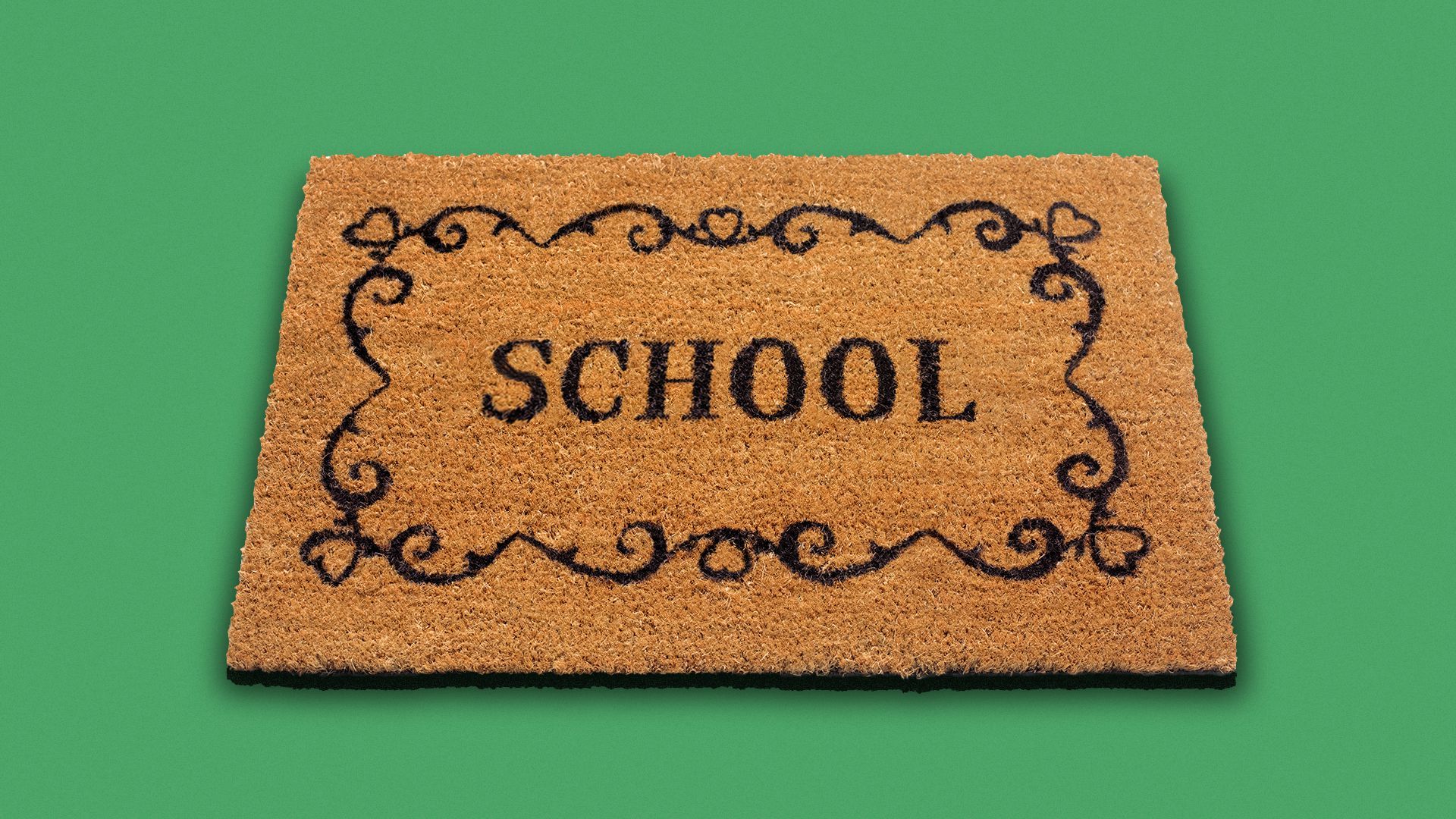 The number of U.S. kids who are homeschooled has nearly doubled during the pandemic.
Why it matters: Some parents have lost faith in traditional schools, others fear exposing their kids to the coronavirus — and the broad exodus could further weaken America's struggling public education system.
By the numbers: Nearly 2.6 million kids have switched from traditional school to homeschooling since the pandemic began, according to a new report from the Bellwether Education Partners, commissioned by the Walton Family Foundation.
Now the total number of homeschooled kids sits at about 5 million. According to census data, more than 11% of U.S. households are now homeschooling.
And it's not just white families who are moving to homeschooling: 9.7% of white families with kids have pulled out of traditional education, as have 12.1% of Hispanic families, 8.8% of Asian families and 16.1% of Black families.
Families' reasons for turning to homeschooling are varied.
For the first time in modern history, parents got a chance to observe their children's education up close, at home.
Many are deciding they want more individualized learning options for their kids, whether that's more attention from educators or more personalized lesson plans, says Alex Spurrier, a senior analyst at Bellwether and one of the authors of the report.
Some families are fed up with virtual learning, while others don't feel safe sending kids to school while the pandemic still rages on.
Many families of color are choosing to homeschool their children because they're not satisfied with how schools are teaching kids about race and racism against the backdrop of social justice protests and rising Asian hate.
"As an African American, I didn't like the way the school was addressing some of the cultural things going on," says Torlecia Bates, a mother of three in Richmond, Virginia, who switched to homeschooling during the pandemic. "Someone asked me when I'll return my kids to public school and I said, 'When I show up in the textbooks, and I'm represented well and accurately.'"
On top of the families who have pivoted to homeschooling, there are millions more who have moved their kids from public school to private school.
In fact, the total number of kids who have switched schools is a whopping 8.7 million, per the Bellwether report.
But, but, but: Not all families have the resources to address the holes in their kids' education themselves. Homeschooling or switching to private school requires time and resources that working parents and lower-income families do not have.
The bottom line: America's education system has long been slow to innovate, and the pandemic exposed its cracks, says Romy Drucker, the K-12 education director at the Walton Family Foundation.
"Parents want greater personalization, and this seems like a trend that's here to stay," she says. "Schools will have to earn back the trust of parents."
Go deeper