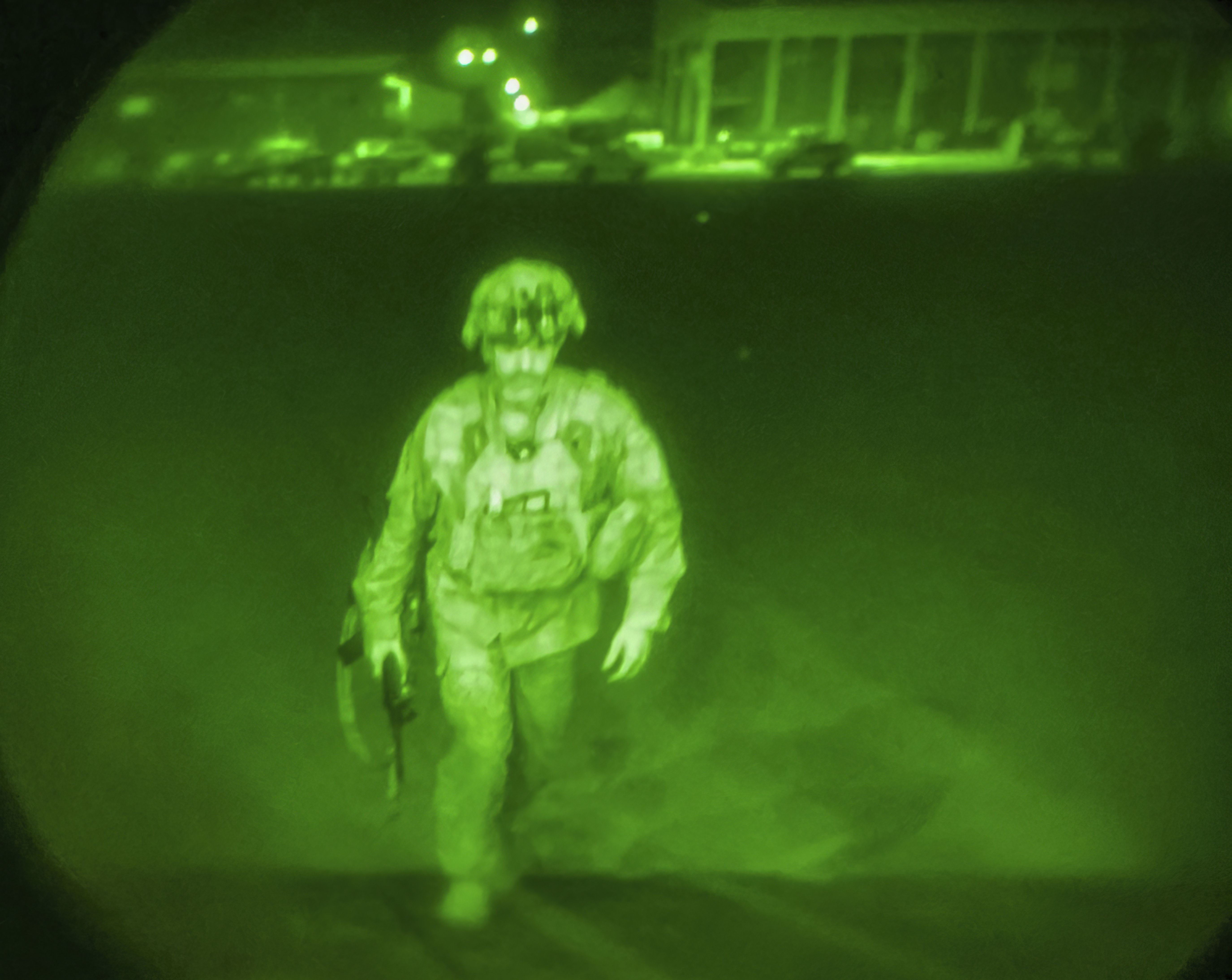 How it ended: This image, made through a night-vision scope, shows the final American soldier to depart Afghanistan after America's longest war.
Driving the news: Army Maj. Gen. Chris Donahue, commander of the 82nd Airborne Division, who was coordinating the evacuation, boarded a C-17 cargo plane that lifted off from Kabul at 3:29 p.m. ET on Monday.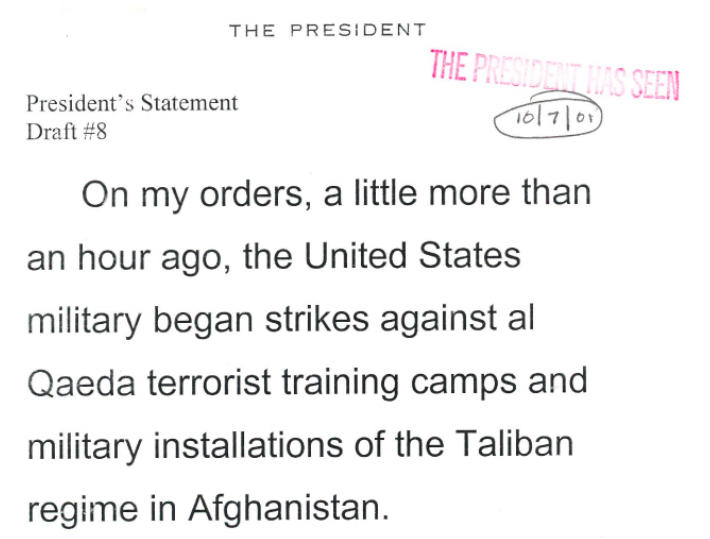 How it started: On Oct. 7, 2001 — 7,267 days earlier, nearly 20 years — President George W. Bush announced the invasion, in the aftermath of 9/11: "We will not waver; we will not tire; we will not falter; and we will not fail. Peace and freedom will prevail."
1 in 4 of today's Americans hadn't been born, AP notes.
The toll: 2,461 U.S. service members killed ... 20,000 injured ... 3,846 U.S. contractors killed ... 66,000 Afghan military and police killed ... 47,245 Afghan civilians killed ... 51,191 Taliban and opposition fighters killed.
The tab (Afghanistan and Iraq): $2 trillion.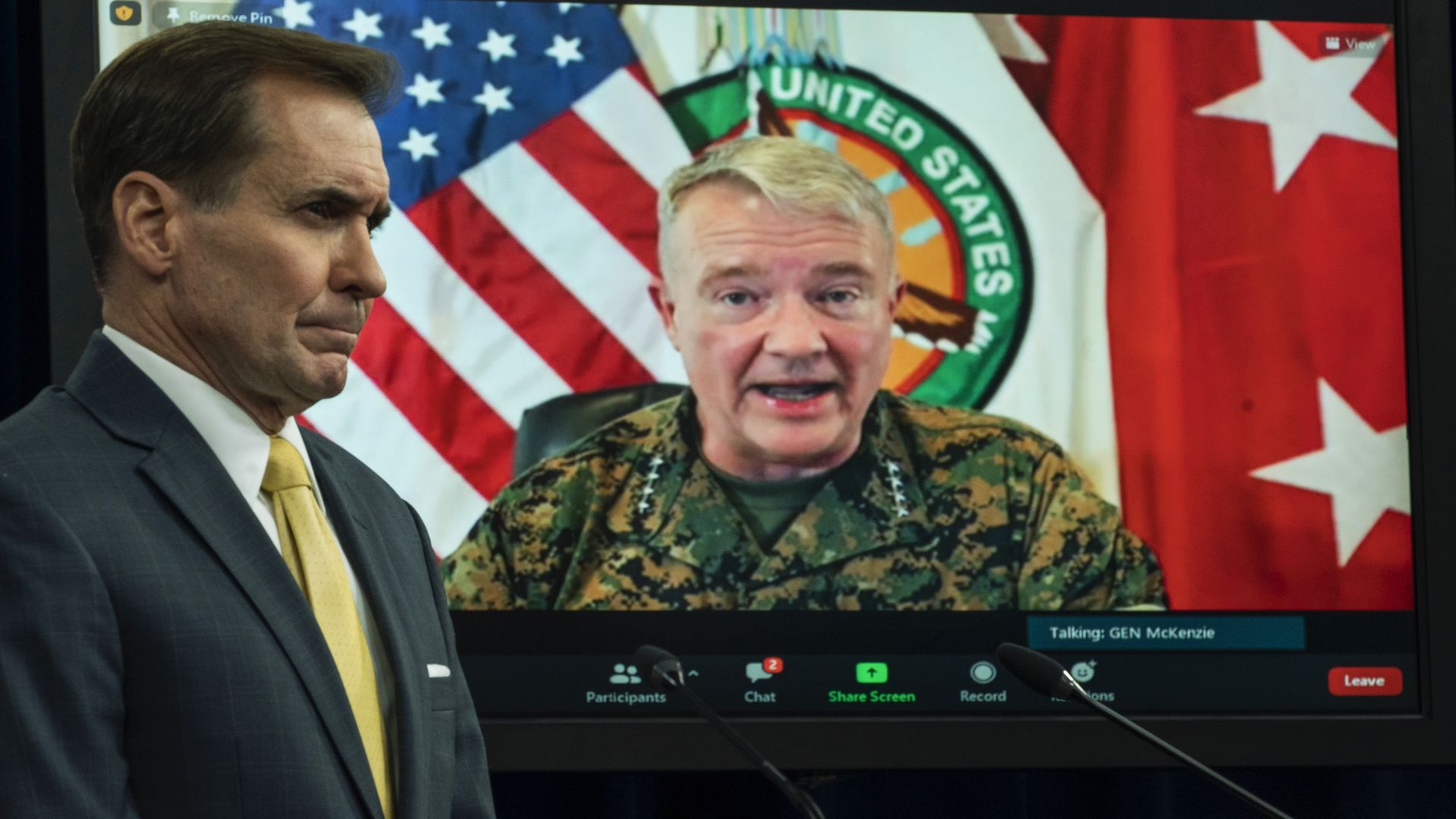 The Pentagon announcement came at 4:30 p.m. ET, with Gen. Frank McKenzie, commander of U.S. Central Command, speaking remotely from Tampa (shown above with Pentagon press secretary John Kirby).
"Every single U.S. service member is now out of Afghanistan," McKenzie said in response to a question. "I can say that with 100% certainty."
"It's a mission that brought Osama bin Laden to a just end along with many of his al-Qaeda co-conspirators," the general said.
"I'm proud that both my son and I have been a part of it."
McKenzie acknowledged: "We did not get everybody out that we wanted to get out."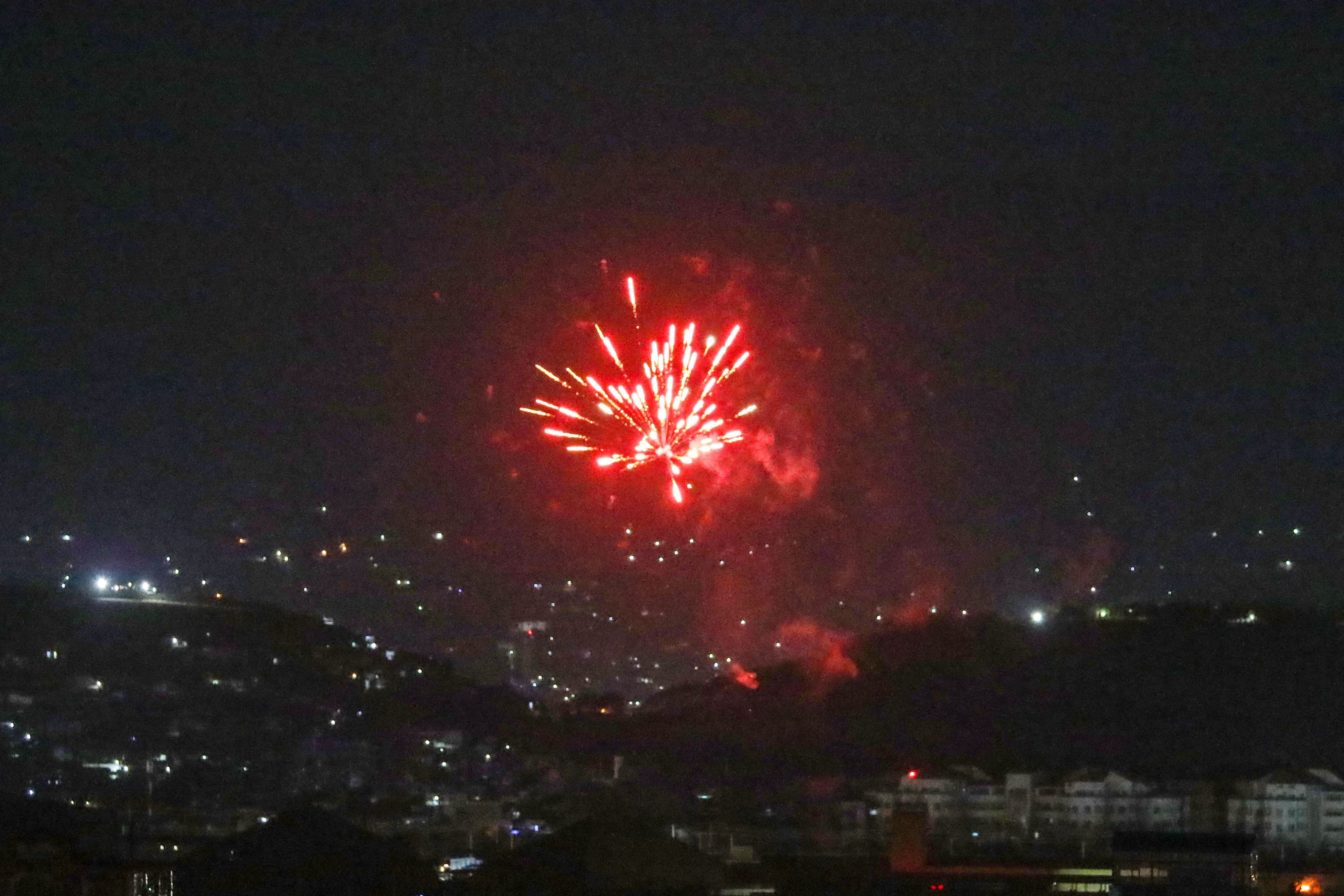 Above: Celebratory gunfire lit up the night sky in Kabul after the last U.S. plane took off — leaving the Taliban back in power, after all that.
ABC's Ian Pannell said in a special report, following the Pentagon briefing: "I was in Kabul the day it was liberated — the day the Taliban fled — and we were there again the day that the Taliban came back. And I think that will leave many Afghans wondering what this was all about. What happened to their hopes, their dreams, the lives that they built?"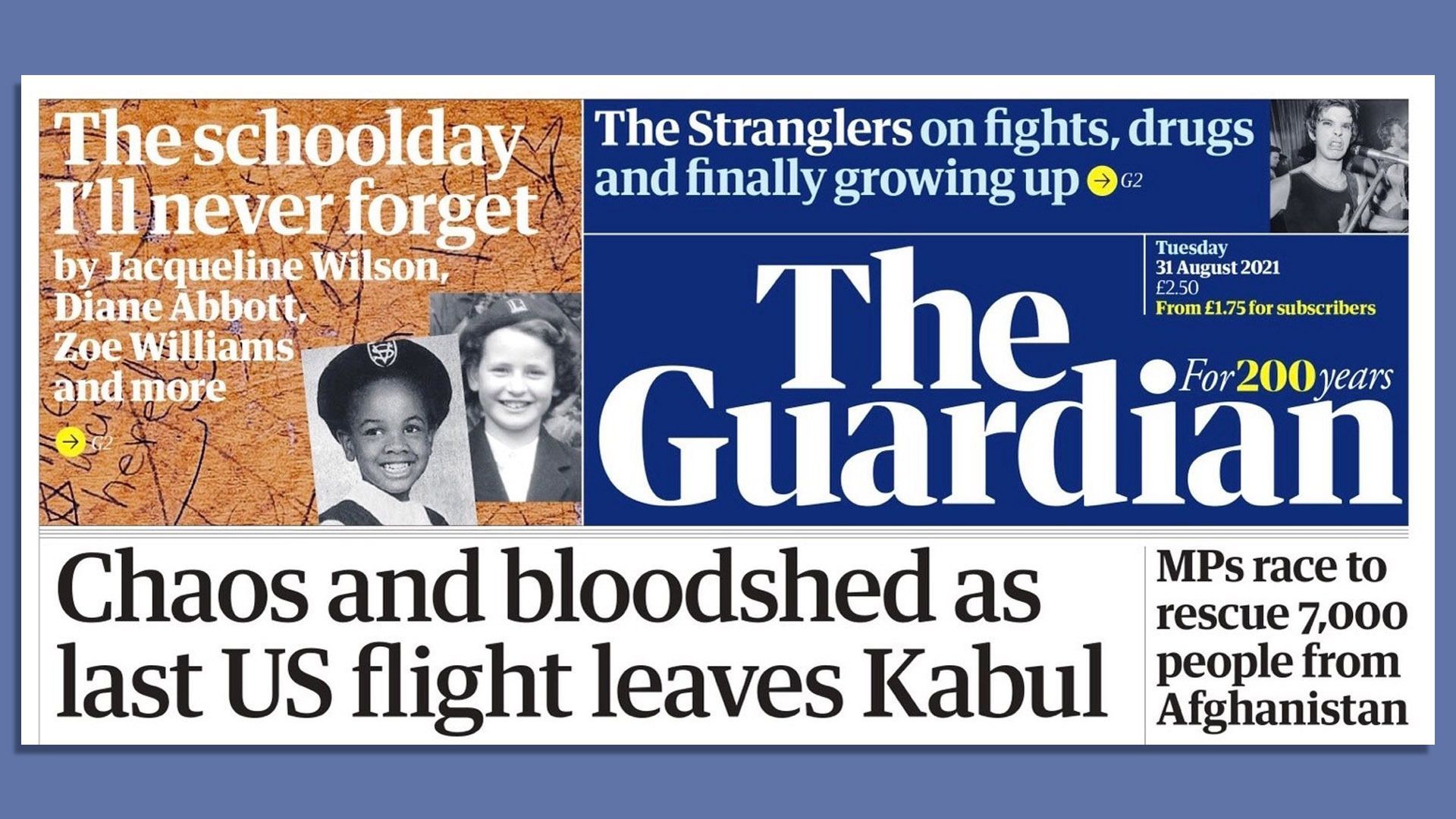 President Biden will address the nation Tuesday afternoon at 2:45 p.m. ET.
Editor's note: This story has been updated to note that Biden's remarks have been pushed back to 2:45 p.m. ET.
Go deeper