eBay porn ban alarms LGBT historians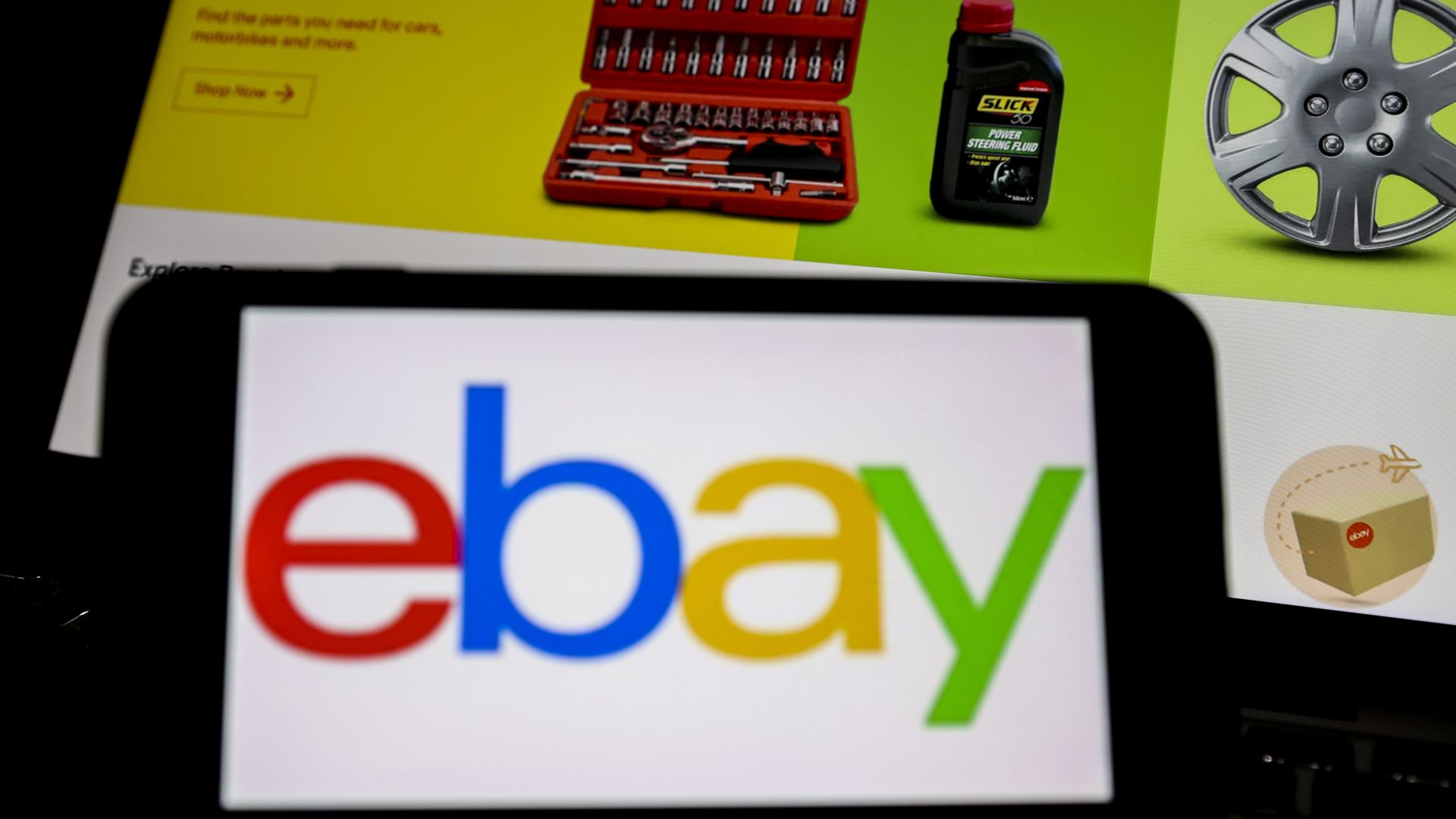 Leaders in the LGBTQ community worry that eBay's recent ban on the sale of sexually explicit material could hurt efforts to find and preserve queer history, especially from the pre-Stonewall era.
Why it matters: As the largest marketplace for used goods, eBay has become the default trading ground to find all manner of niche items, including LGBTQ memorabilia and publications.
Driving the news: A ban on sexually explicit content was announced back in May and went into effect in June, though eBay has recently been in the process of ramping up enforcement efforts.
An article last week in The New Yorker has re-upped the issue and has archivists, historians and civil rights leaders concerned.
The big picture: The move comes amid increased pressure on companies to remove pornography and other sexual content. Just last week OnlyFans backtracked on a plan to push out the sex workers that it belatedly acknowledged were the lifeblood of its business.
Between the lines: Although eBay's ban applies to both straight and LGBTQ erotica, critics say it is being selectively enforced, with specific exceptions carved out for Playboy and Penthouse.
The exceptions list is not exhaustive, eBay says, and a couple of LGBT publications have been added to eBay's list of specifically approved titles. However, much of the history of the LGBT community is captured in small publications and zines, many of which mixed erotic content with articles and other historically important information.
Particularly vulnerable to being swept up in the ban are publications that highlight the leather community and other groups whose very identity is closely tied to their sexuality.
What they're saying: "We are talking about a part of queer history that is really hard to locate and is being saved by a small number of folks in the community," Cathy Renna, communications director for the National LGBTQ Task Force, told Axios. "This change in policy will create a huge vacuum in anybody's ability to access these things. They are really hard to find."
Archivist Heather Roberts (on Twitter): "Lots of queer/LGBT+ histories are difficult to evidence because of lack of documentation due, in part, to criminalization. eBay and similar sources have made it easier to at least monitor & document the fact that content exists, even if we can't acquire it."
The other side: eBay says its ban covers "pornographic media (sex acts)," but nudity is still allowed in both art and publications, eBay said, adding that it "is committed to maintaining a safe, trusted and inclusive marketplace."
"We are continually reevaluating product categories allowed on the platform," the company said in a statement to Axios.
Go deeper: OnlyFans suspends plan to ban sexually explicit content after outcry
Go deeper