Apple critics say App Store changes not sufficient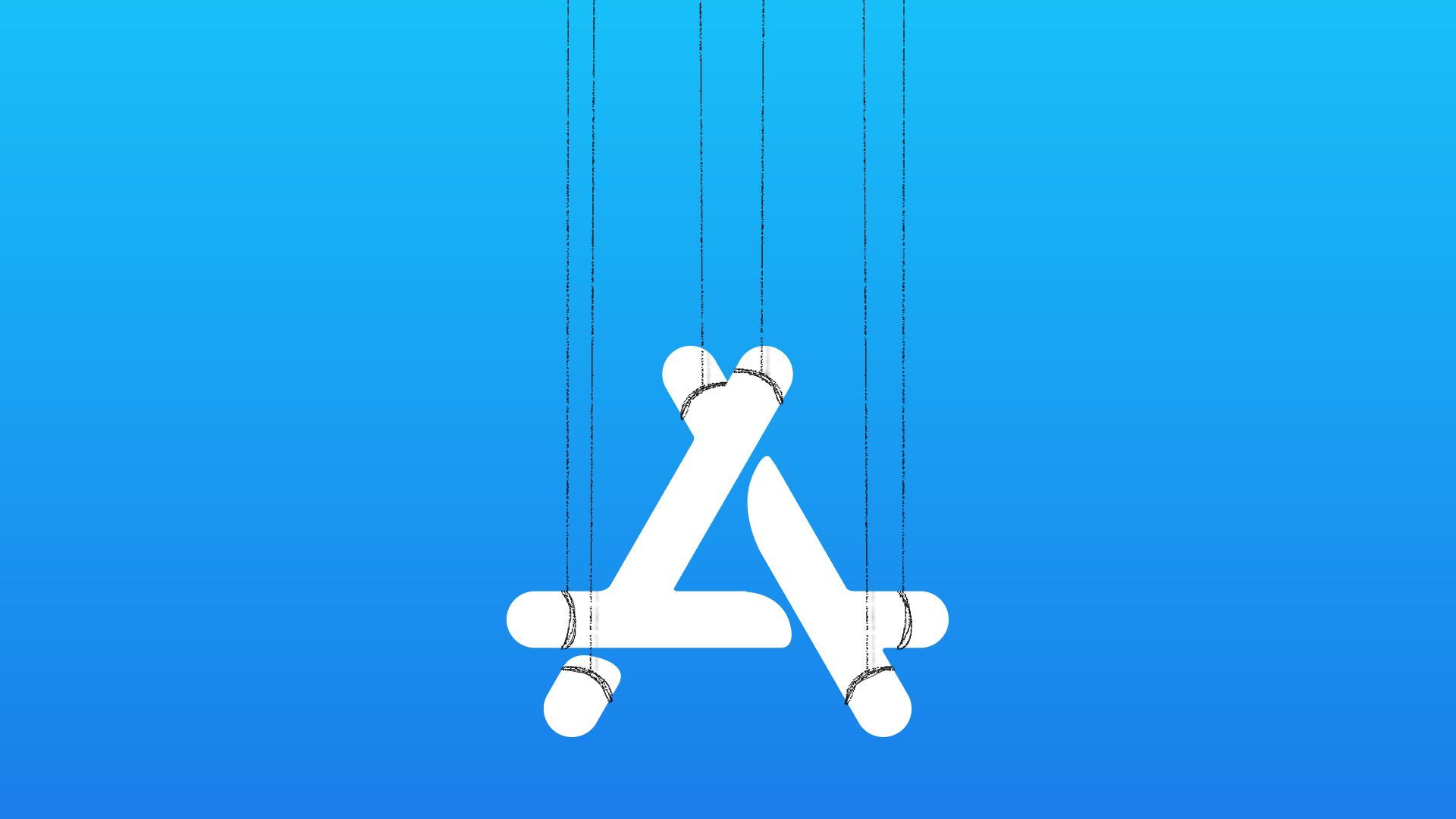 Although Apple is making some changes to its App Store policies and setting up a $100 million fund for small developers, critics say that the terms of a class-action settlement don't meaningfully loosen the company's grip on its digital marketplace.
Why it matters: Beyond the pending suit with developers, Apple faces lawsuits from Fortnite developer Epic Games as well as antitrust inquiries in the U.S., Europe and beyond. Korea is also considering legislation that would force Apple to open iOS to alternative app stores.
Driving the news: In the proposed settlement, announced late Thursday, Apple does make some concessions, most notably allowing developers to use e-mail addresses collected in the app to notify customers of alternative payment mechanisms, provided those customers opt-in.
Apple also agreed to keep a program for small businesses and to ensure that its search engine uses specific, objective results to produce results.
Yes, but: Critics quickly seized on what doesn't change. Specifically, Apple isn't changing its overall commission structure for apps. Nor is it allowing third-party app stores or non-Apple payment mechanisms within apps.
Between the lines: Apple is making some tweaks that it can live with, possibly in hopes of forestalling courts or regulators from imposing deeper restrictions.
Of note: The judge hearing the developer class-action suit, District Court Judge Yvonne Gonzalez Rogers, is the same judge set to rule soon on Epic's federal suit against Apple. Gonzalez Rogers had previously expressed concerns with Apple's limits on developer communications with customers.
What they're saying:
Spotify Chief Legal Officer Horacio Gutierrez: "Apple's proposed concessions fail to address the most basic aspects of their anticompetitive and unfair App Store practices. They are attempting to distract policymakers and regulators and slow down the momentum that's building around the world to address their behavior."
Match Group (in a statement to Axios): "This is a raw demonstration of their monopolistic power: making capricious changes designed to spur good PR for their benefit right as legislation, regulatory scrutiny and developer complaints are closing in on them. We hope everyone sees this for what it is -- a sham."
Sen. Amy Klobuchar (D-NY): This new action by Apple is a good first step towards addressing some of these competition concerns, but more must be done to ensure an open, competitive mobile app marketplace, including commonsense legislation to set rules of the road for dominant app stores."
Go deeper