Updated Aug 30, 2021 -

World
U.S. drone strike targets suspected ISIS-K threat near Kabul airport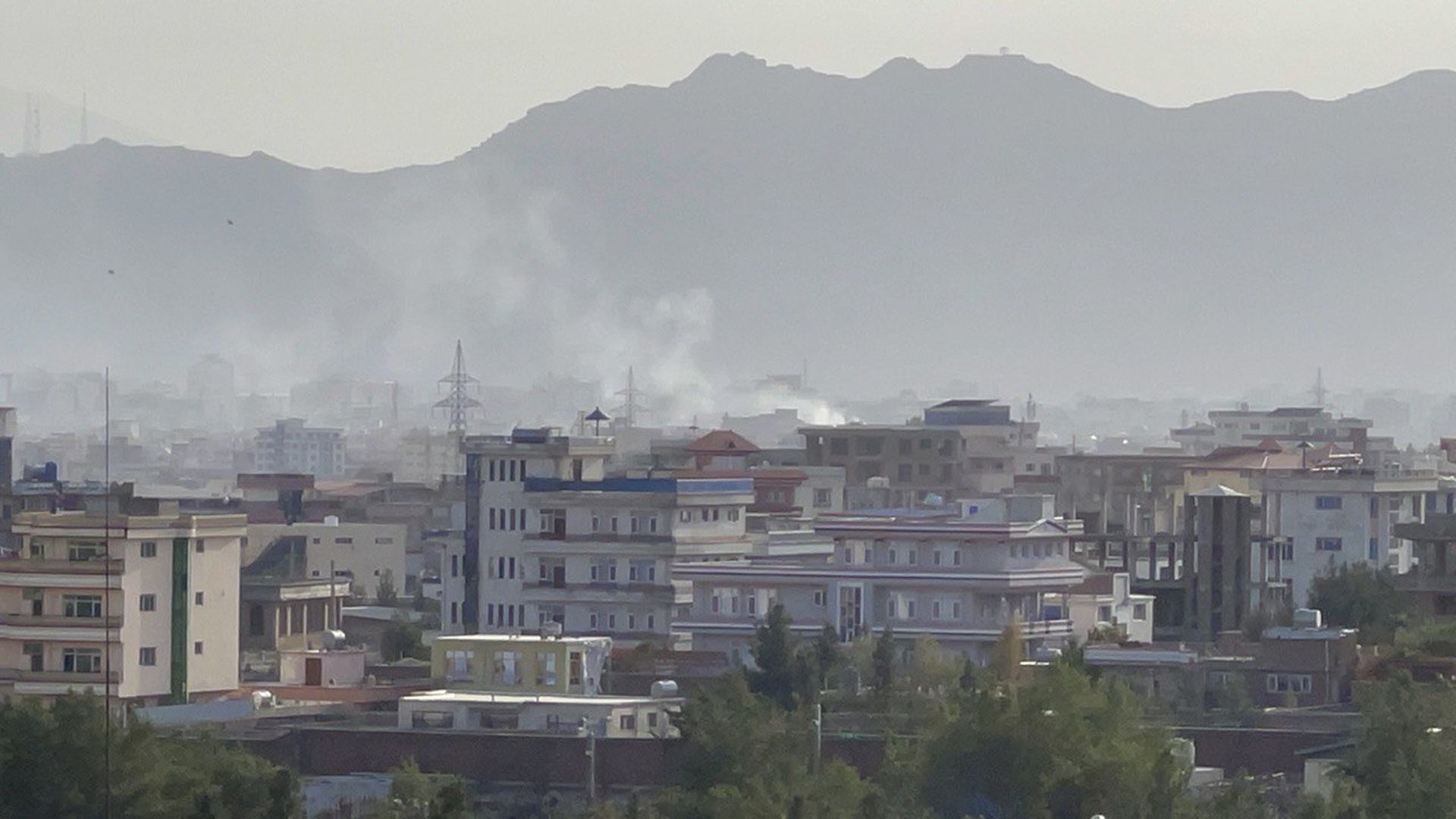 The U.S. launched a drone strike on Sunday targeting a vehicle that presented an "imminent ISIS-K threat" to Kabul's international airport, U.S. Central Command spokesperson Capt. Bill Urban said in a statement.
Of note: Afghan officials and witnesses told several news outlets that at least three children were killed in the drone strike. Urban said in a later statement he was "aware of reports of civilian casualties following our strike" on the vehicle and officials were "still assessing" what happened.
What they're saying: Urban said officials "know" the drone strike "disrupted an imminent ISIS-K threat" to Kabul's airport.
"We know that there were substantial and powerful subsequent explosions resulting from the destruction of the vehicle, indicating a large amount of explosive material inside that may have caused additional casualties," Urban said.
"It is unclear what may have happened, and we are investigating further. We would be deeply saddened by any potential loss of innocent life."
Urban said in his earlier statement that officials were "confident we successfully hit the target," adding: "Significant secondary explosions from the vehicle indicated the presence of a substantial amount of explosive material."
The big picture: The U.S. Embassy in Kabul released an alert late Saturday that Americans should "immediately" leave the airport area due to "a specific, credible threat."
President Biden said on Saturday that U.S. commanders in Afghanistan told him earlier in the day that the threat of another terrorist attack near Kabul's airport was "highly likely in the next 24-36 hours."
Taliban security forces closed off Kabul's airport to most Afghans seeking to evacuate Saturday, as the U.S. and its allies were wrapping up a "chaotic airlift," per AP.
The Sunday drone strike comes after the U.S. said it killed two ISIS-K targets on Friday night in response to the Kabul airport bombing, which killed as many as 170 people, in addition to 13 U.S. service members.
Editor's note: This article has been updated with Urban's later comment.
Go deeper