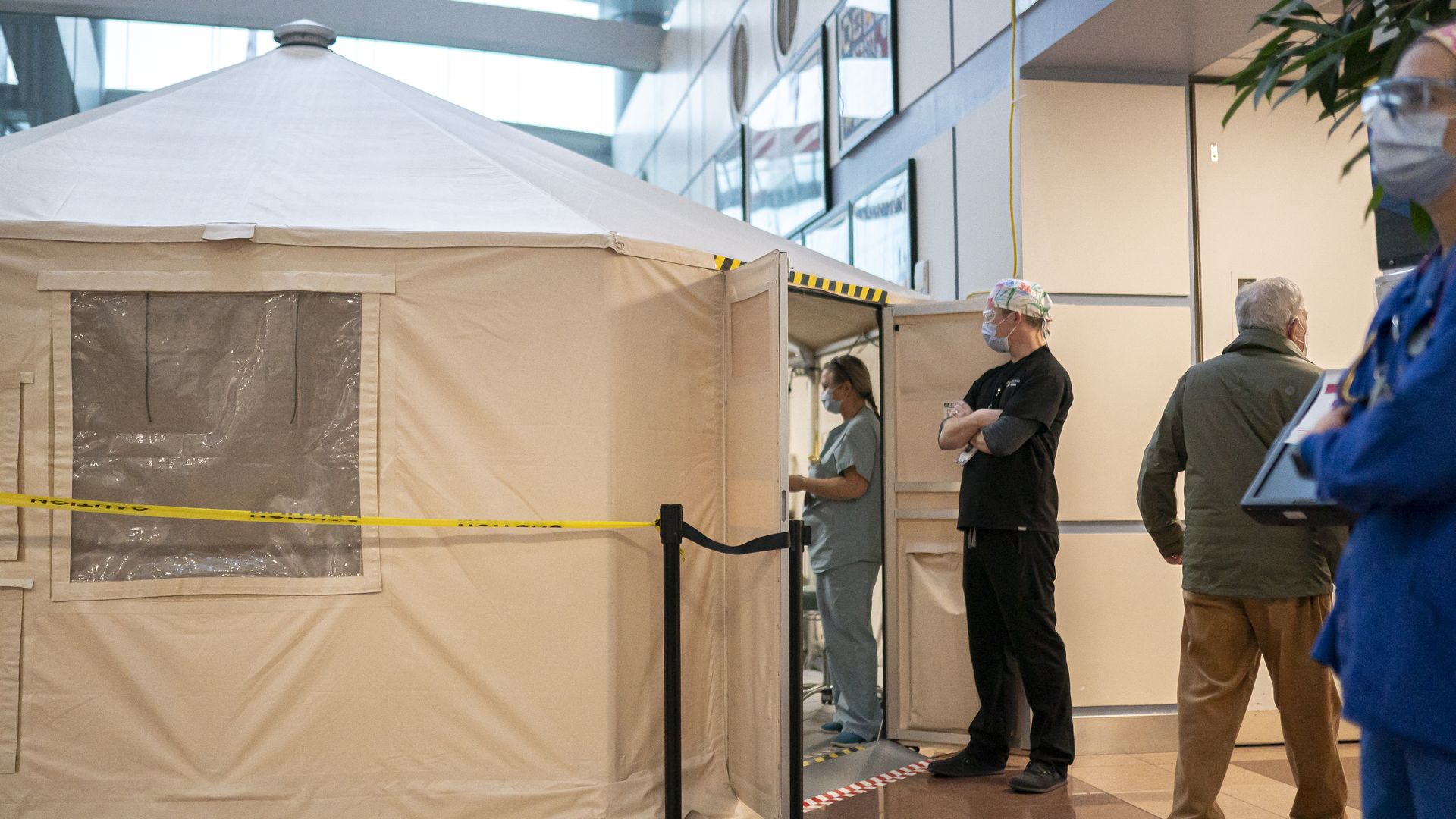 Oregon health officials have arranged to send refrigerated trucks to two counties for storing bodies due to a surge in COVID-19 deaths, AP first reported on Saturday.
Driving the news: Tillamook County Emergency director Gordon McCraw wrote in a request that the county's only funeral home "is now consistently at or exceeding their capacity [of nine bodies]," per AP.
"Due to COVID cases of staff, they are unable to transport for storage to adjacent counties," added McCraw, who noted suicides had also risen.
Josephine County emergency manager Emily Ring said its hospital was "exceeding daily cadaver storage capacity and the five funeral homes and three crematoriums describe themselves as not yet in crisis but at the edge of crisis capacity daily," the Hill reports.
Zoom in: 70% of people in Tillamook County are either partially or fully vaccinated against the virus, compared to 53% in Josephine County, according to state health data.
Tillamook County's commissioners noted in a statement to the Tillamook County Pioneer on their request for a truck, which arrived Friday, that 86% of the 361 new coronavirus cases were "unvaccinated individuals."
Unlike Tillamook County, Josephine County's commissioners have not been promoting the vaccine despite its hospitals being overwhelmed with COVID-19 patients, AP notes.
Zoom out: 59% of Oregon's population is fully vaccinated against COVID-19, per Johns Hopkins University.
The Oregon Health Authority reported Friday 3,207 new confirmed and presumptive COVID-19 cases and 20 more deaths from the virus.
Oregon Gov. Kate Brown announced last week a statewide outdoor mandate requiring people to wear masks in most outdoor settings regardless of vaccination status.
Go deeper