Meteorologists ahead of Hurricane Ida arrival: "We can't bear to see this on satellite"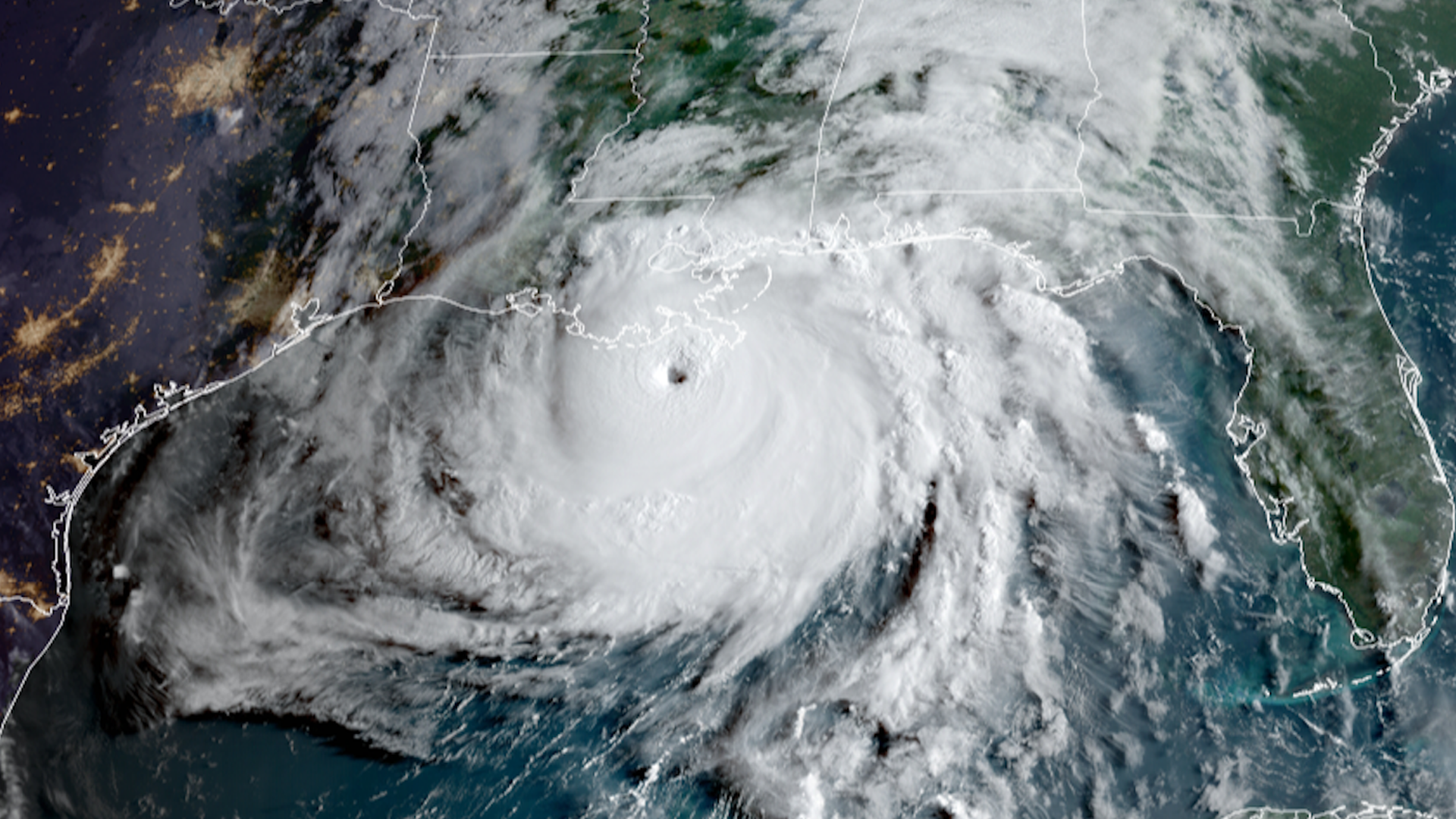 National Weather Service meteorologists and others expressed fear and alarm Sunday at the "monster" Hurricane Ida became overnight as it churned toward Louisiana.
What they're saying: "As meteorologists at the National Weather Service Slidell office, we can't bear to see this on satellite," the NWS New Orleans tweeted Sunday morning. "We have hard times ahead, but we will all persevere. Take all messages we, public officials and broadcast media are saying SERIOUSLY. "
"I feel ill watching this hurricane," Kim Wood, a meteorology professor at Mississippi State University, said on Twitter.
"Sunrise reveals an absolute monster. The rapid intensification to the point of landfall is what meteorologists fear most with tropical cyclones," Steve Bowen, a meteorologist for reinsurer Aon, tweeted.
The big picture via Axios' Andrew Freedman: Ida intensified at an astonishing rate early Sunday, leaping from a 105 mph Category 2 storm at 11 p.m. ET Saturday to the cusp of Category 5 intensity as it spun closer to the southeastern coast of Louisiana.
The rapid intensification, which exceeded forecasts, was due to extremely warm ocean waters and ideal conditions in the atmosphere as well. The Gulf of Mexico served as gasoline thrown onto the fire of the storm.
Human-caused climate change, by warming air and ocean temperatures, is leading to both stronger and wetter hurricanes, and also more storms that rapidly intensify.
Go deeper: Hurricane Ida at near-Category 5 intensity as Louisiana braces for landfall
Go deeper