Biden pays respect to fallen service members at Dover AFB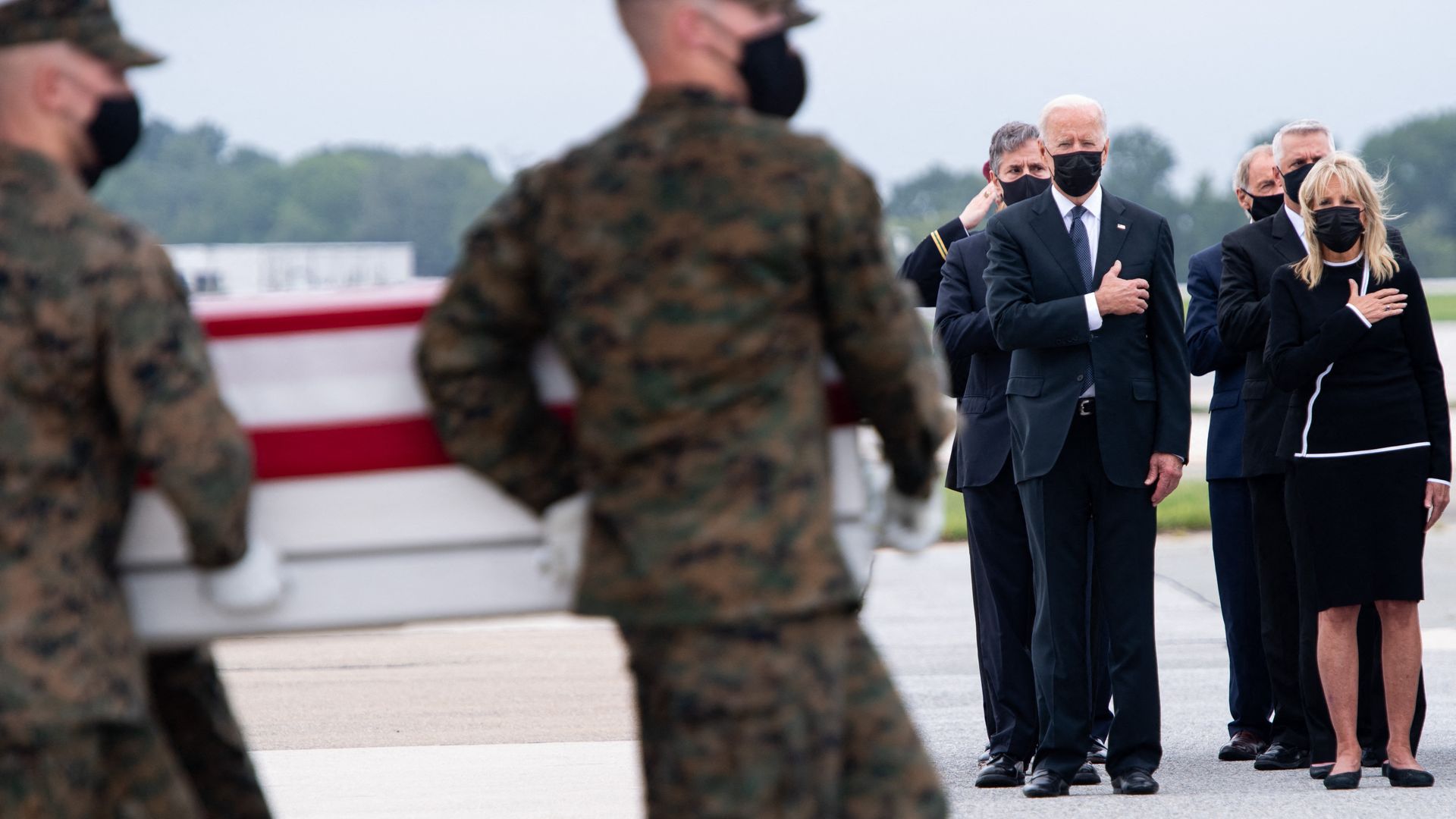 President Biden and first lady Jill Biden met on Sunday with loved ones of the 13 service members killed in last week's Kabul airport attack and participated in a dignified transfer at Dover Air Force Base.
Why it matters: This is Biden's first visit as president to the Air Force base in Delaware to honor fallen troops. The base serves as the initial transit place for U.S. service members killed overseas.
The deadly blast on Thursday led to the first U.S. military casualties in Afghanistan in over a year, and marks the deadliest incident there in a decade, per Reuters.
ISIS-K, the terrorist group's affiliate in Afghanistan, claimed responsibility for the attack.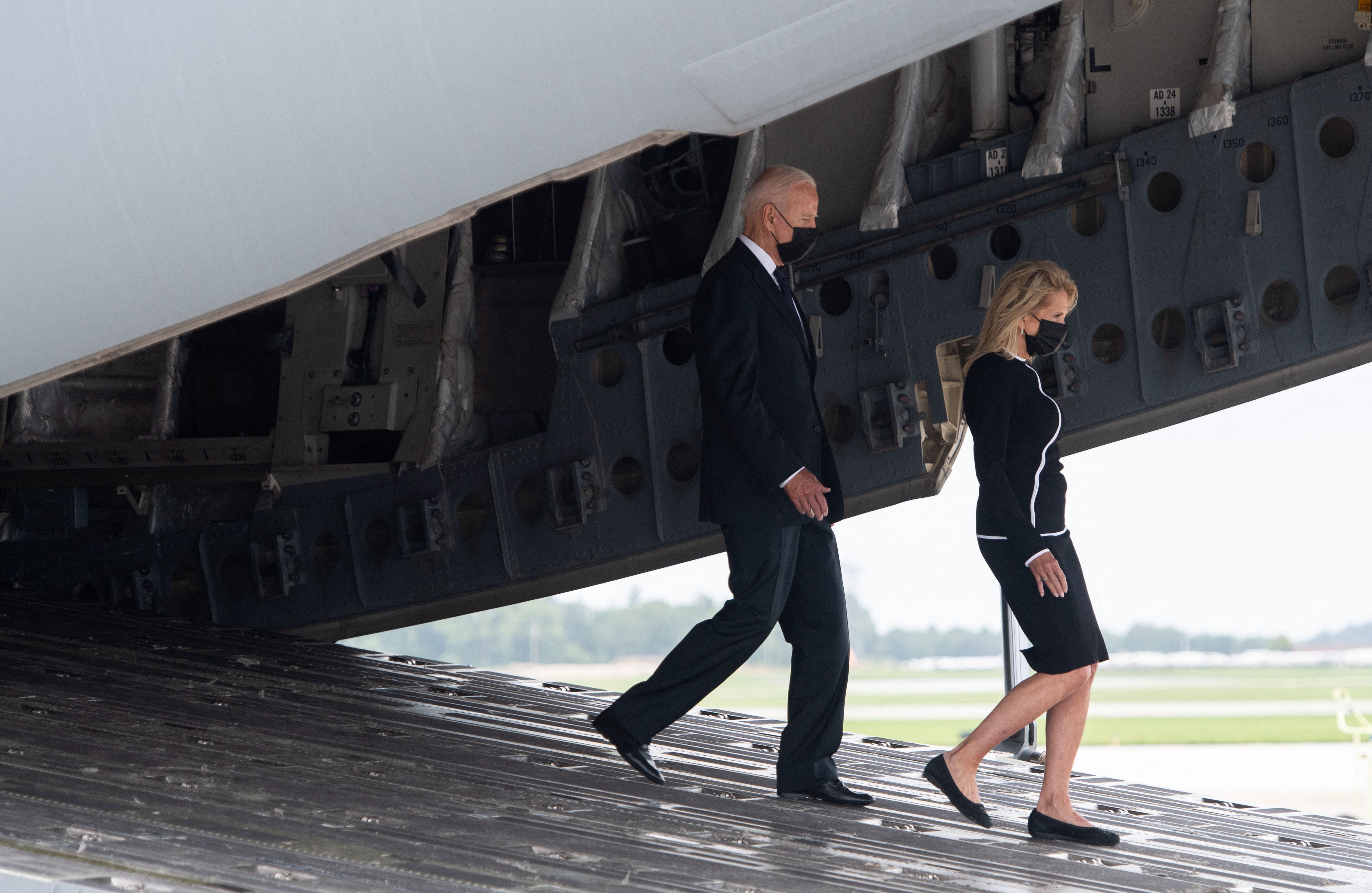 Secretary of Defense Lloyd Austin and Mark Milley, chairman of the Joint Chiefs of Staff, also attended the solemn movement.
The president, first lady and others participated in a minute's prayer inside the C-17, according to the press pool.
"The 13 service members that we lost were heroes who made the ultimate sacrifice in service of our highest American ideals and while saving the lives of others," Biden said in a statement on Saturday. "Their bravery and selflessness has enabled more than 117,000 people at risk to reach safety thus far."
"I said we would go after the group responsible for the attack on our troops and innocent civilians in Kabul, and we have," Biden said in a statement on Saturday afternoon.
Go deeper: The U.S. service members who died in the Kabul blast
Go deeper