American diplomats won't remain behind in Kabul, Blinken says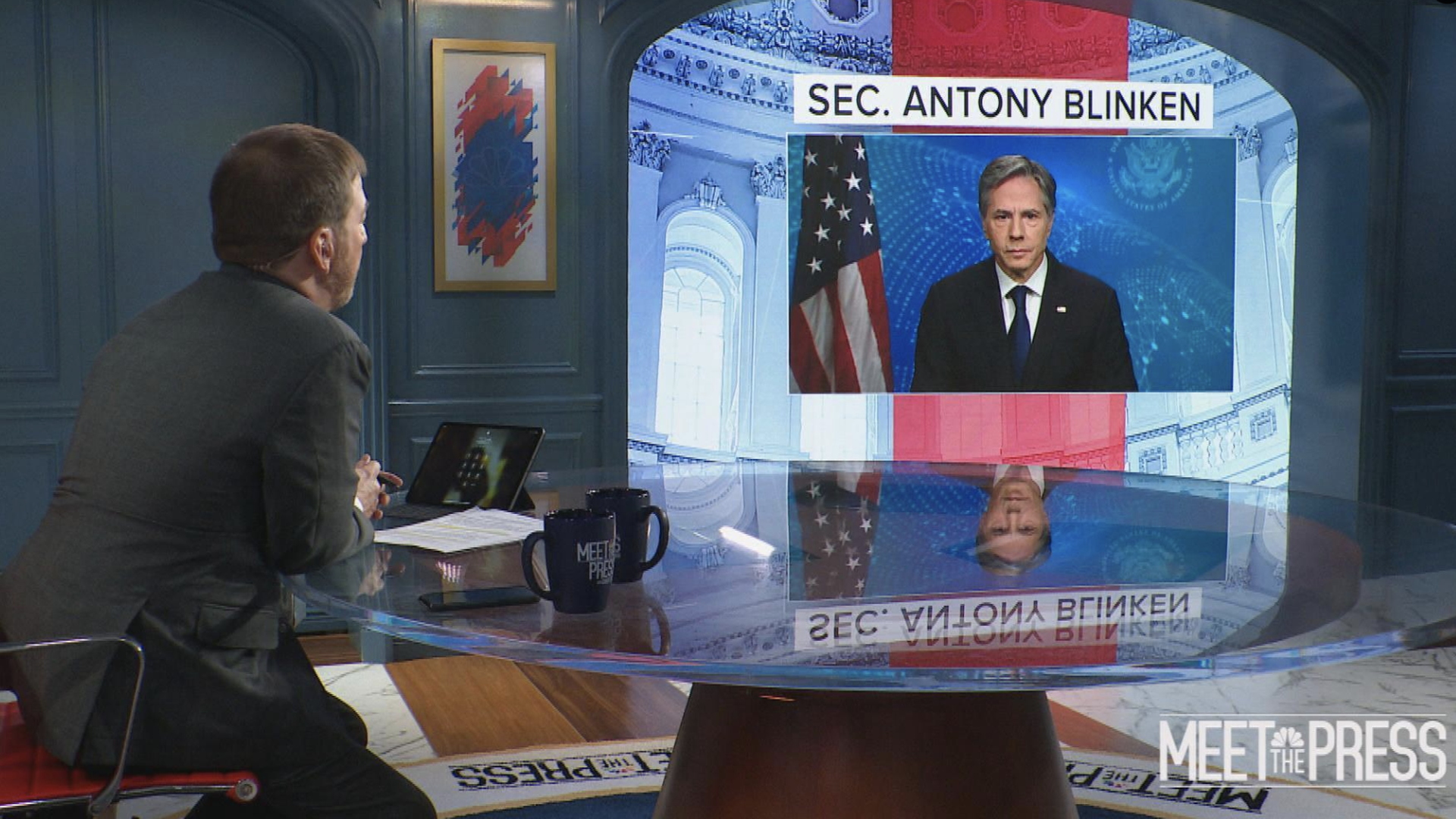 The United States is "not likely" to have an "on-the-ground diplomatic presence" in Afghanistan after Aug. 31, Secretary of State Antony Blinken said Sunday on "Meet the Press."
The big picture: "What is going to happen is that our commitment to continue to help people leave Afghanistan who want to leave and who are not out by Sept. 1, that endures," Blinken told host Chuck Todd.
"There's no deadline on that effort. And we have ways, we have mechanisms to help facilitate the ongoing departure of people from Afghanistan if they choose to leave," Blinken continued.
Go deeper