U.S. urges Americans to leave Kabul's airport due to "credible threat"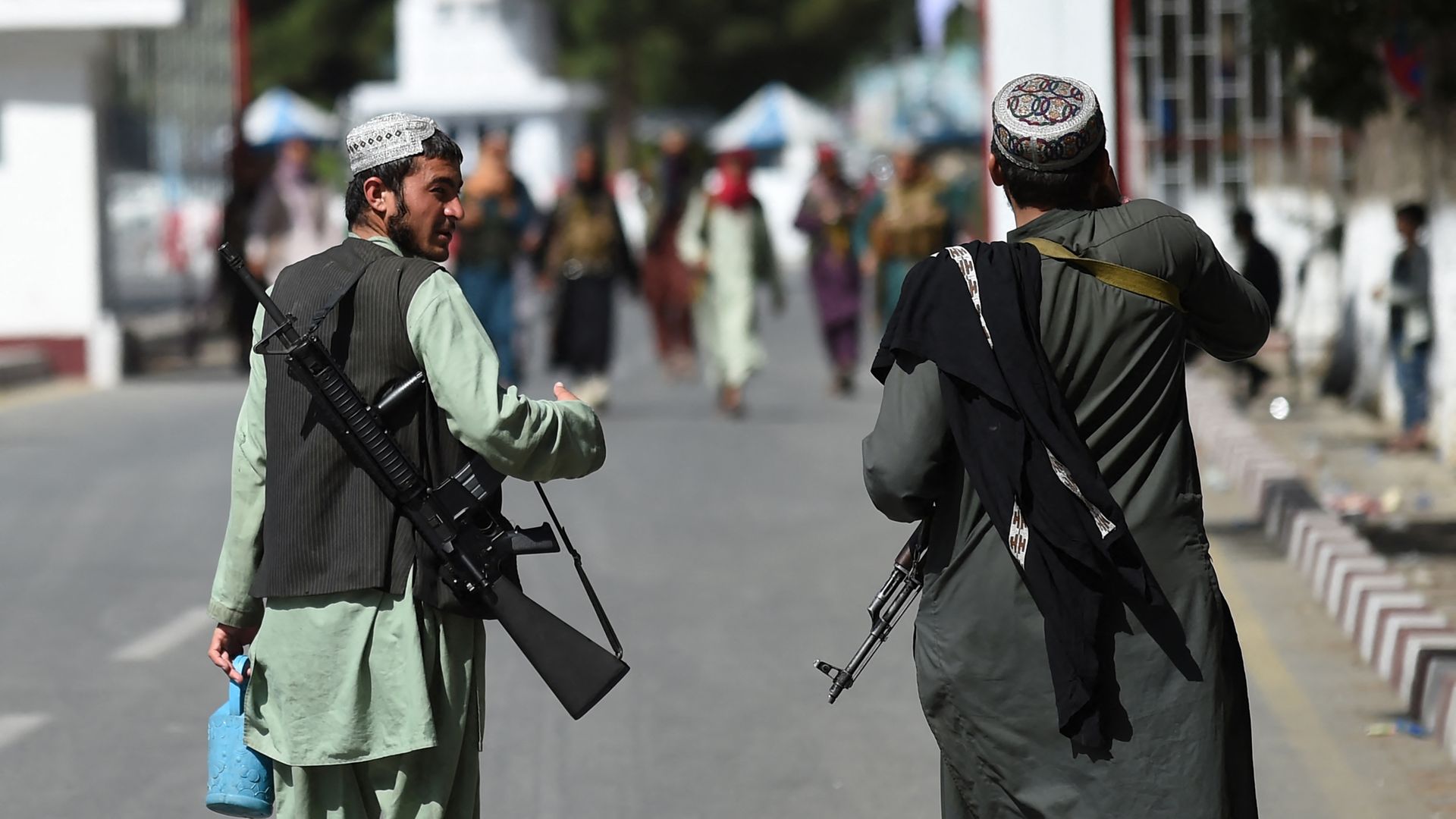 President Biden said on Saturday that U.S. commanders in Afghanistan told him earlier in the day that the threat of another terrorist attack near Kabul's airport was "highly likely in the next 24-36 hours."
Driving the news: Hours later, the U.S. Embassy in Kabul said in a new alert that Americans should "immediately" leave the airport area due to "a specific, credible threat."
Taliban security forces closed off Kabul's airport to most Afghans seeking to evacuate Saturday, as the U.S. and its allies were wrapping up a "chaotic airlift," per AP.
Biden said in a statement earlier Saturday that the situation on the ground "continues to be extremely dangerous, and the threat of terrorist attacks on the airport remains high."
Of note: The U.S. Embassy had warned American citizens late Friday that due to continued security threats, they should "avoid traveling" to Kabul's airport and "to avoid airport gates."
"U.S. citizens who are at the Abbey gate, East gate, North gate or the New Ministry of Interior gate now should leave immediately," the notice warned.
The big picture: Biden's remarks came after the Department of Defense announced on Saturday that U.S. forces had begun to drawdown ahead of the Aug. 31 withdrawal deadline.
"We have begun retrograding," Pentagon spokesperson John Kirby told reporters during a press briefing.
The United Kingdom's final flight for civilians departed Saturday.
"It's time to close this phase of the operation now," U.K. Ambassador Laurie Bristow said in a video message. "But we haven't forgotten the people who still need to leave and will continue to do everything we can to help them."
Go deeper: The Afghan refugee crisis is about to get much worse
Editor's note: This article has been updated with details of the U.S. Embassy's new warning and to reflect that the Taliban has closed off Kabul's airport to most Afghans.
Go deeper