America isn't done in Afghanistan
Tragically, 20 years on, America isn't near done in Afghanistan.
Why it matters: President Biden was determined to finally exit — "time to end the forever war," he said in April as he announced the U.S. would be out of Afghanistan by next month's 20th anniversary of 9/11.
Now, the U.S. must deliver on Biden's vow of retribution for yesterday's calamity at the Kabul airport gate — amid fears Afghanistan will become a renewed launch pad for terrorism against the West.
"Bottom line is that our work is not done in Afghanistan," Leon Panetta, SecDef and CIA director under President Obama, said on CNN. "We're going to have to go back in to get ISIS."
On top of that, at least 250,000 Afghans who worked with the U.S. have yet to be evacuated, the N.Y. Times calculates.
Efforts to deliver on commitments to those brave allies will go on for years, people involved in clandestine private projects tell me.
Biden told the ISIS-K terrorists are believed to be behind the twin suicide bombings, followed by an attack by gunmen, that killed at least 95 Afghans and 13 U.S. service members: "We will not forgive. We will not forget. We will hunt you down and make you pay."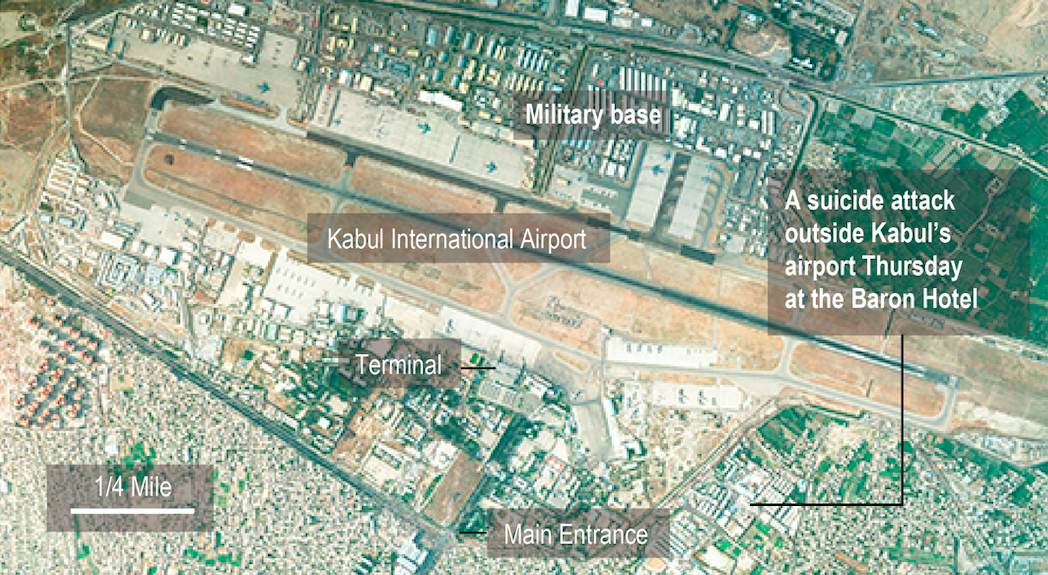 At a Pentagon briefing, Marine Gen. Kenneth McKenzie, commander of U.S. Central Command, had said: "If we can find who's associated with this, we will go after them. ... 24/7, we are looking for them."
Panetta told CNN's Erin Burnett that U.S. counterterrorism operations must persist past Tuesday's exit deadline:
"We're probably going to have to go back in when al-Qaeda resurrects itself, as they will with this Taliban."
"[W]e can leave a battlefield, but we can't leave the war on terrorism."
McKenzie, the Central Command commander, said he expects the ISIS attacks to continue.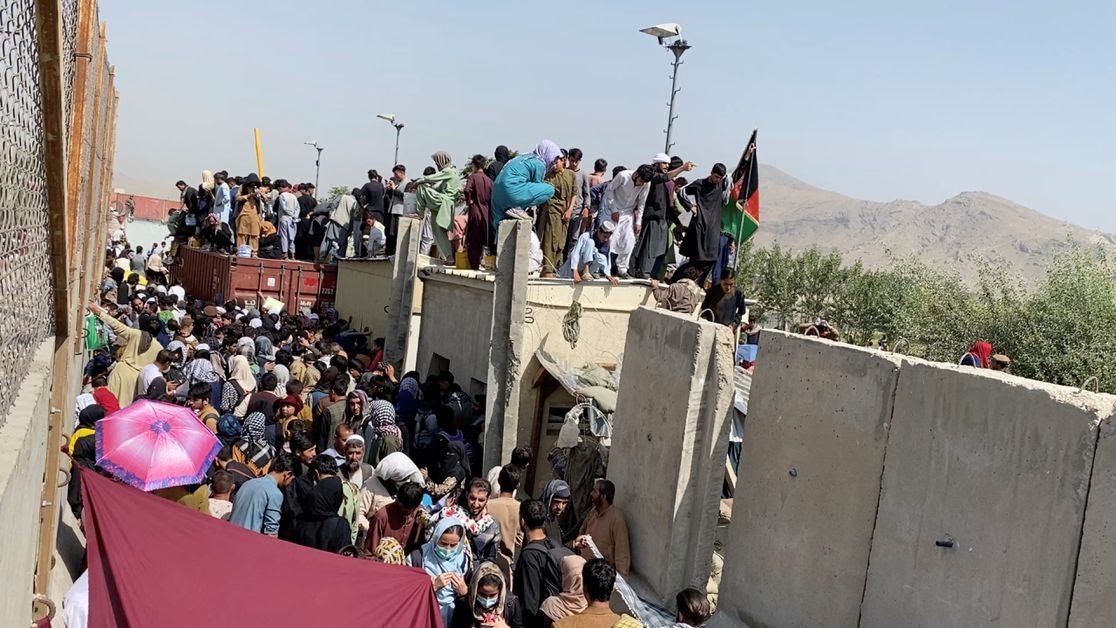 Above: Crowds near Kabul airport on Monday.
Go deeper: U.S. relies on Taliban cooperation to complete mission in Kabul
Editors note: This headline has been updated. A previous version misattributed a quote to Biden.
Go deeper