Nixon body man plans tell-all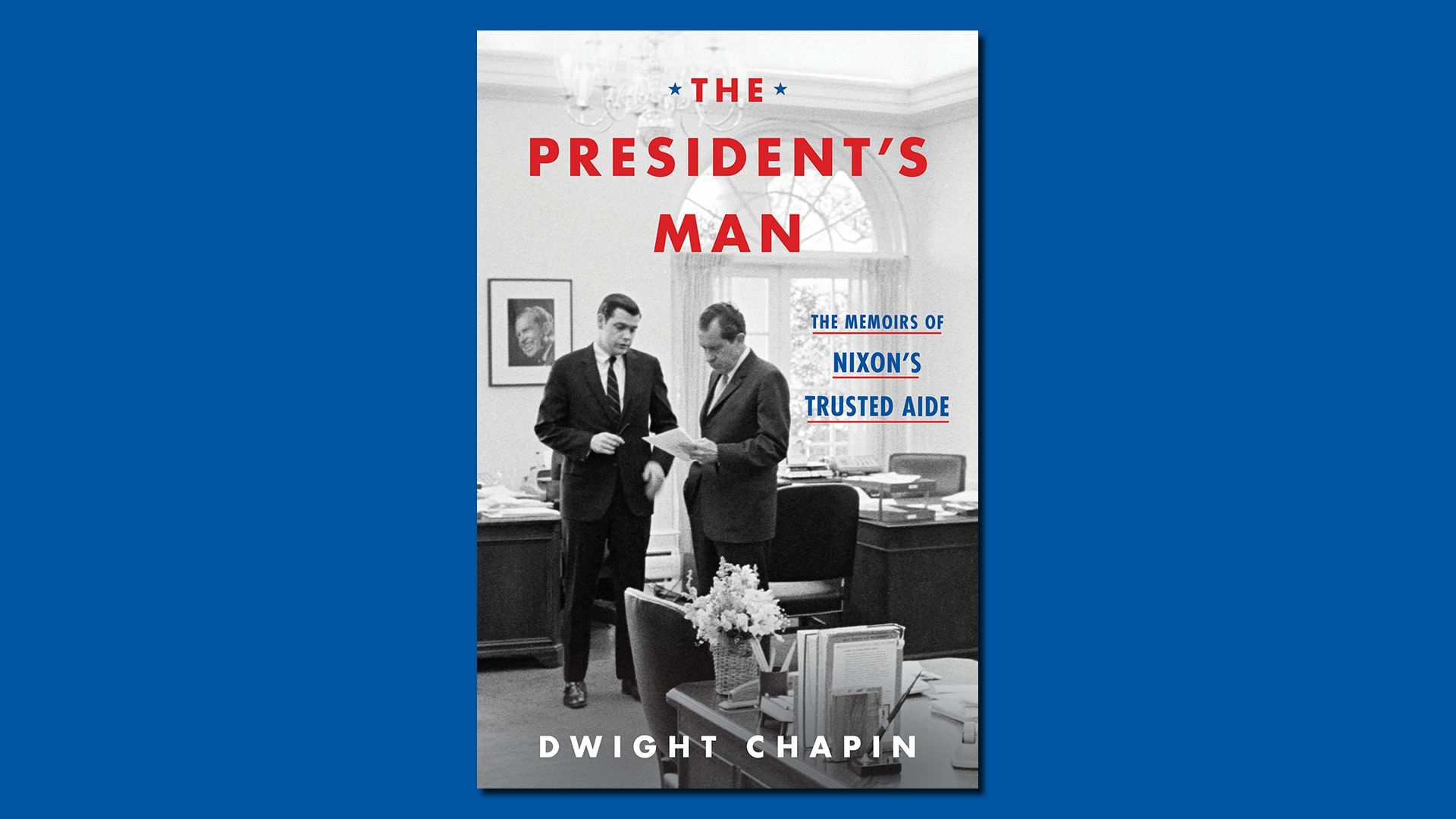 On Feb. 15, one of Nixon's closest aides will break his silence.
The intrigue: Dwight Chapin, who went to prison as a result of Watergate, was Nixon's body man and traveling companion in the 1960s ... a protégé of Bob Haldeman ... and as a White House aide was responsible for the logistics of events ranging from Nixon's meeting with Elvis to the opening to China with Henry Kissinger.
The publisher, William Morrow, says Chapin's upcoming memoir, "The President's Man," will take reader behind the scenes with history makers including Coretta Scott King, LBJ, Hubert Humphrey, Sen. Ted Kennedy, Leonid Brezhnev, Chairman Mao, Frank Sinatra, and Roger Ailes.
The publisher also promises revelations about Nixon, and new insights into Haldeman, Kissinger, J. Edgar Hoover, the First Lady and Vice President Spiro Agnew.
Go deeper