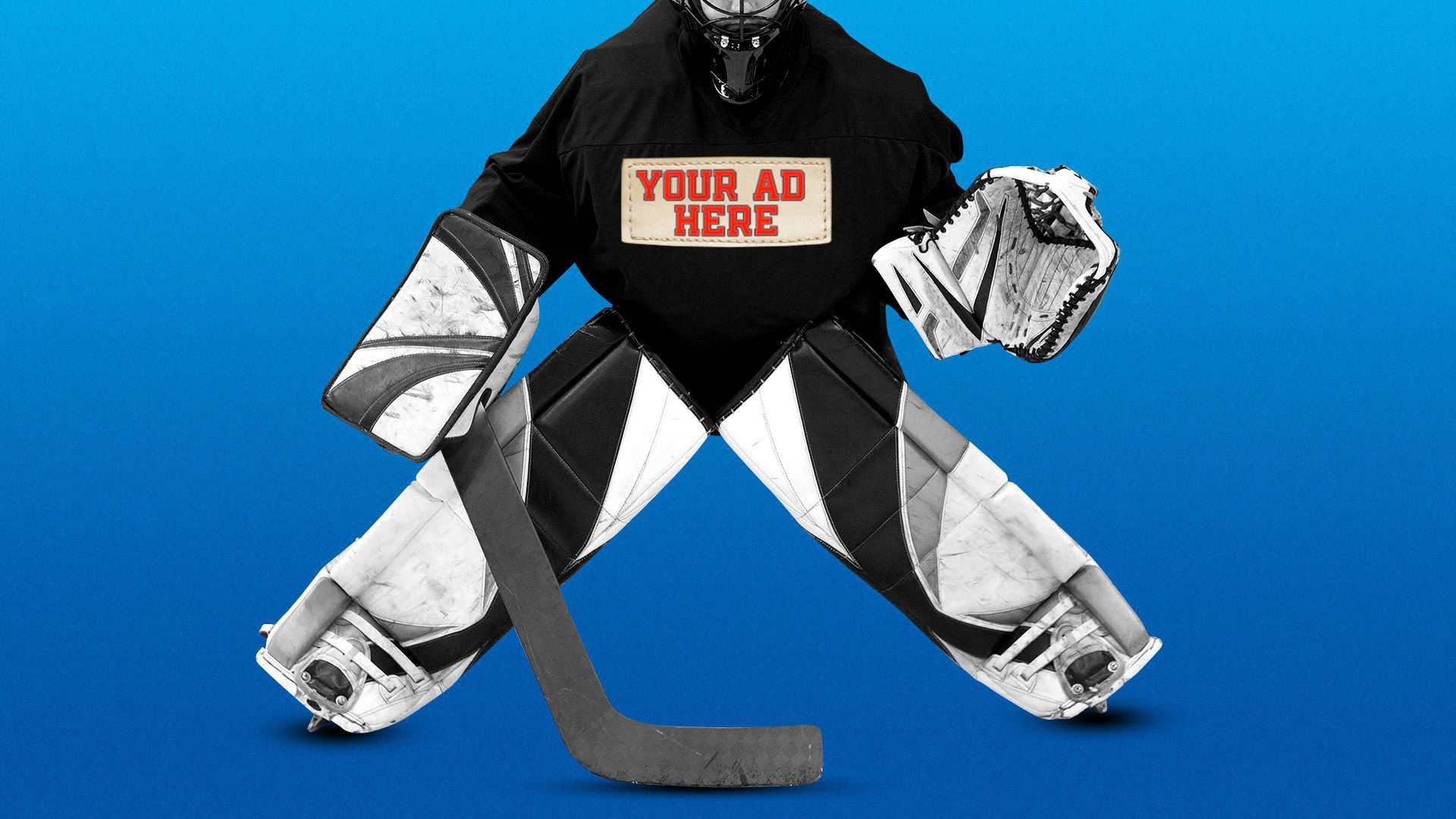 The NHL will allow teams to sell sponsorship patches on their uniforms beginning in the 2022-23 season.
Why it matters: Jersey advertisements have become increasingly prevalent in North American sports over the past decade or so, and the pandemic appears to be speeding up adoption.
MLS and the WNBA have had jersey sponsors for years, and NBA teams began selling patches in 2017 for an average of roughly $10 million per season.
One MLB executive called uniform patches "inevitable," and it's hard to imagine the NFL not eventually following suit and leaving hundreds of millions of dollars on the table.
The backdrop: Leagues are carving out all kinds of new space for advertisers to recover from pandemic losses. The NHL debuted helmet ads last year, the NBA is ramping up virtual on-court ads and MLB umpires now have a cryptocurrency sponsor on their shirts.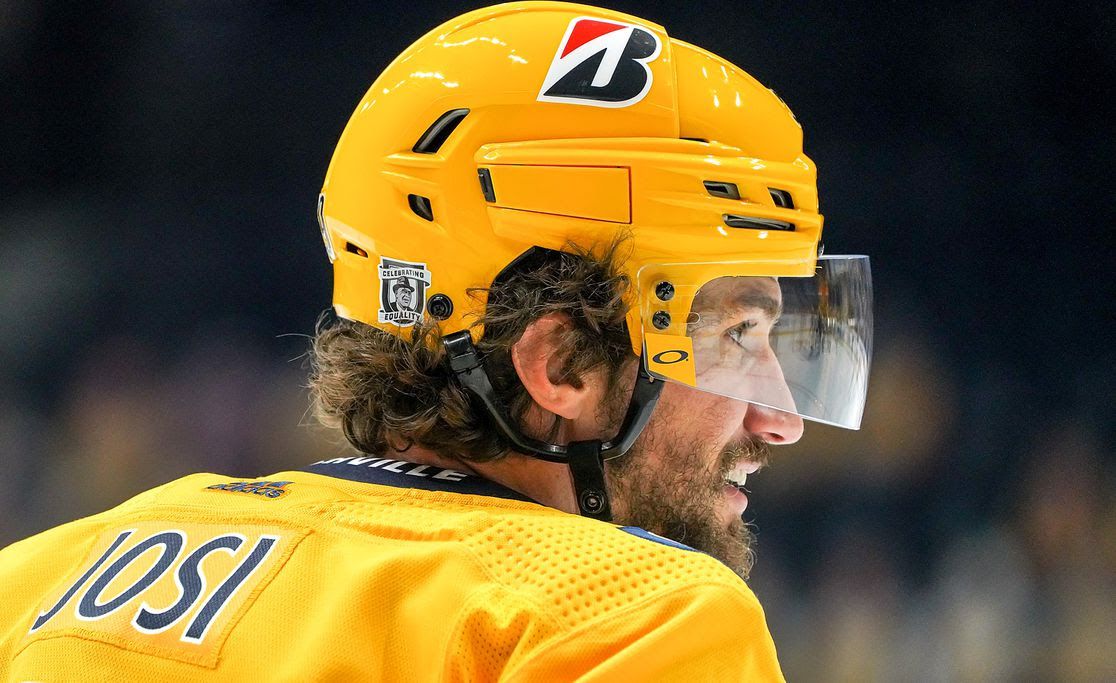 What they're saying: "When you put a logo next to another logo, they tend to negate each other," says sports graphic designer Todd Radom. But not all patches are the same, with some logo and color combinations working better than others.
That being said, "anecdotal evidence suggests that younger fans don't care as much about this," adds Radom. "They're bombarded by brand impressions in ways that I certainly never was growing up."
Of note: The rise of jersey sponsorships in North America still pales in comparison to Europe, where a single soccer uniform can generate three different revenue streams.
For example, Manchester United makes $103 million from Adidas (kit supplier), $65 million from TeamViewer (jersey sponsor) and $27 million from Kohler (sleeve sponsor). That's $195 million a year.
It's no mistake, then, that MLS recently added sleeve and short sponsors. And while MLB uniforms may never look as cluttered as Premier League kits, make no mistake: the ads are coming.
The bottom line: What was once jarring — like a "Wish" logo on the iconic Lakers jersey, or a Nike swoosh atop the Yankees pinstripes — now feels normal. It's also just the beginning.
Go deeper