Anne Finucane, pioneer in climate finance, retires from Bank of America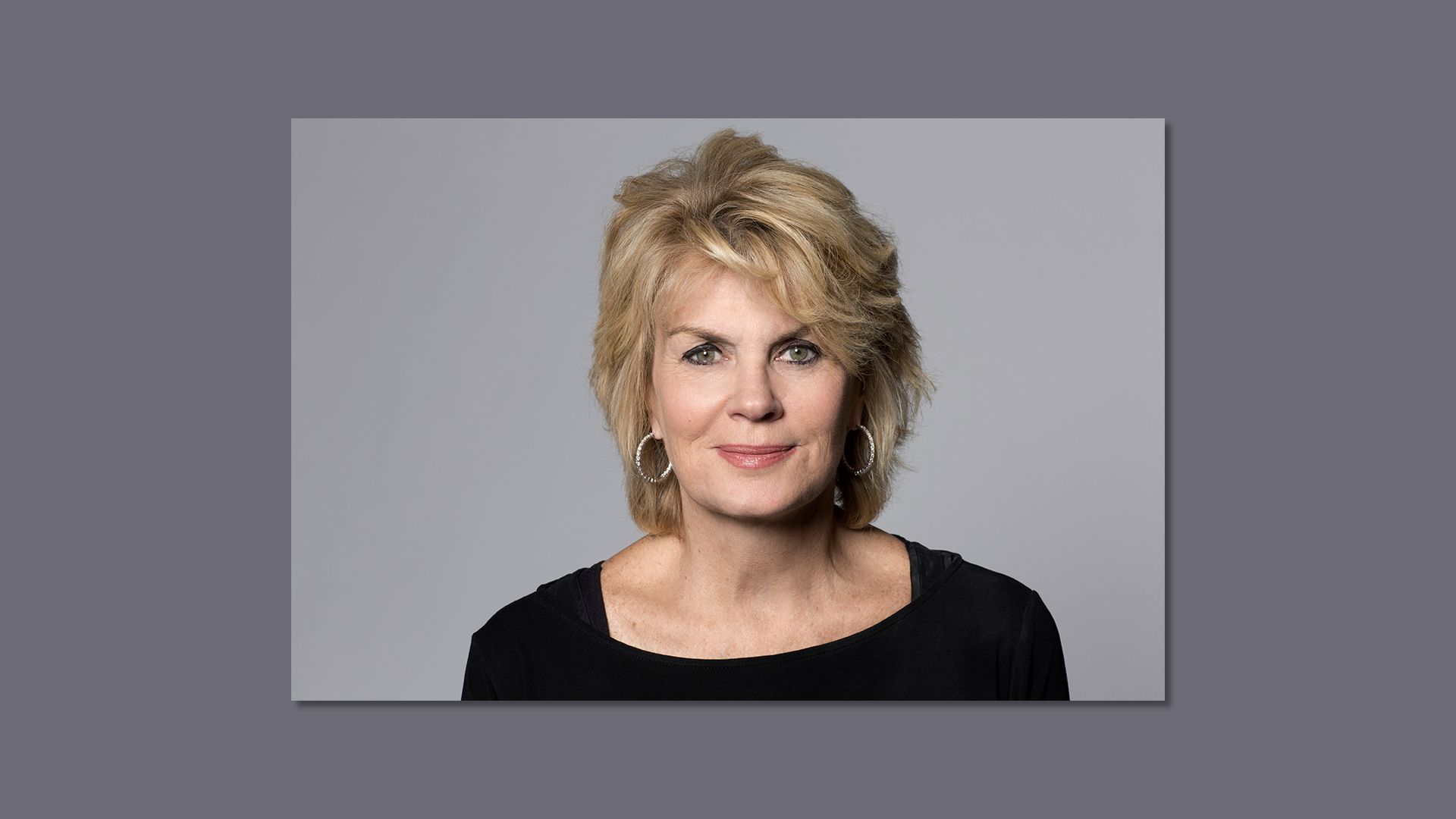 Bank of America Vice Chairman Anne Finucane, who helped push the industry into climate finance and other forms of sustainable investing, will retire at the end of the year, the bank announced today.
Why it matters: Finucane positioned Bank of America as a leader in environmental, social and governance (ESG) efforts, and pushed the bank to commit to sustainable capital deployment as part of the business, not just as part of corporate-responsibility efforts.
Thomas Montag, COO and president of global banking and markets, will also retire at the end of 2021.
What they're saying: "From her time as one of the few senior women executives in financial services to today," Bank of America chairman and CEO Brian Moynihan said, Finucane has helped "make banking more transparent, while serving as a tireless advocate for equality, sustainable energy, education and health care."
Dina Powell McCormick, Goldman Sachs' global head of sustainability and inclusive growth, tells Axios: "Anne drove commercial success, pioneering work in the economic empowerment of women, and meaningful investment in underserved communities."
"As one of the most senior women in finance, she made a point to mentor and promote so many women," McCormick adds.
Backstory: Finucane, who joined the predecessor company Fleet Bank 26 years ago, helped lead Bank of America out of the financial crisis that began in 2007, including work on the Dodd-Frank legislation of 2010.
She was the first woman vice chair of Bank of America, and the first woman chair of the board of Bank of America Europe, the release said.
She oversaw the company's creation last year of a $1.25 billion commitment to advance racial equality and economic opportunity over five years, and has been instrumental in supporting women leaders throughout business.
After retirement, Finucane will become non-executive chairman at Bank of America Europe, and will become a member of the company's Global Advisory Council.
What to watch: Finucane is expected to continue working on climate issues.
Montag joined the company in 2008 as EVP and head of global sales and trading at Merrill Lynch, prior to the company's merger with Bank of America.
Montag, co-chair of the Sustainable Markets Committee with Finucane, will also become a member of the company's Global Advisory Council.
Go deeper