Updated Aug 25, 2021 -

World
Reps. Seth Moulton and Peter Meijer visit Kabul amid evacuations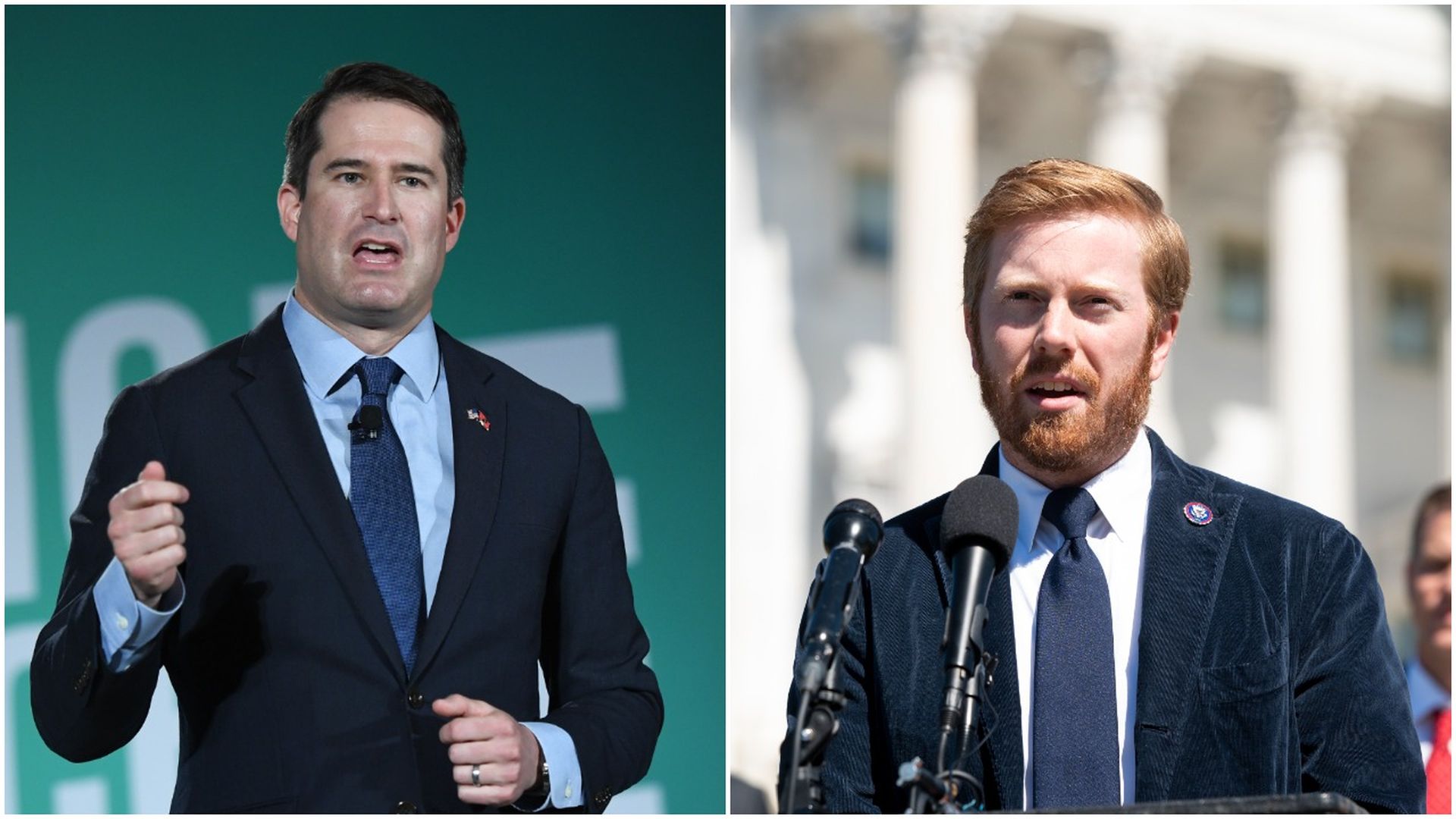 Reps. Seth Moulton (D-Mass.) and Peter Meijer (R-Mich.) visited Kabul on Tuesday as evacuation efforts continued from Afghanistan.
Why it matters: They had not previously announced their trip but said in a joint statement that as Congress members they "have a duty to provide oversight on the executive branch." The State Department and U.S. military personnel had to "divert resources to provide security and information to the lawmakers," U.S. officials said, per AP.
Driving the news: President Biden said earlier Tuesday that the U.S. and its allies were on track to finish evacuating Americans and some Afghans from the country by his administration's full military withdrawal date of Aug. 31.
Moulton tweeted that he and fellow Iraq War vet Meijer came into their visit "wanting, like most veterans, to push the president to extend" the withdrawal deadline.
What else they're saying: "We did this visit in secret to reduce risks and impact on the mission and we insisted on leaving in a plane that was not full, in a seat designated for crew so that we didn't take a seat from someone else," the Congress members said in their statement.
"Washington should be ashamed of the position we put our service members in, but they represent the best in America," they continued, calling the service members' empathy and dedication "truly inspiring."
The big picture: White House press secretary Jen Psaki said later Tuesday that the Biden administration was advising "against any Americans, whether elected or not, attempting to travel to Kabul right now," CBS News notes.
House Speaker Nancy Pelosi (D-Calif.) Pelosi wrote to lawmakers earlier on Tuesday urging them not to travel to Afghanistan following requests by the Defense and State Departments.
"Member travel to the Afghanistan and the surrounding countries would unnecessarily divert needed resources from the priority mission of safely and expeditiously evacuating America and Afghans at risk from Afghanistan," Pelosi said.
For the record: Moulton served in the Marine Corps in Iraq, Meijer in the Army.
Meijer also conducted humanitarian aid work with a nongovernmental group in Afghanistan.
Editor's note: This article has been updated with new details throughout.
Go deeper